About Us Bed and Breakfast In Mystic
Stonecroft Country Inn offers guests the perfect Mystic bed and breakfast experience in a private setting in Ledyard. Our inn is just five miles from Mystic, Connecticut, and the historic New England coast. For a romantic getaway, come to our Mystic bed and breakfast in Ledyard for intimate surroundings and amenities. The inn offers luxury and comfort in four traditional guestrooms in our historic 1807 House, and six spacious Yellow Barn suites. The two master suites in the Yellow Barn are especially popular with honeymoon and anniversary couples. You won't find the comfort and quiet that our Inn offers at Mystic, CT hotels.
Stonecroft Country Inn offers all the amenities today's guests are looking for as well as distinctive lodging in a tranquil setting. Many of our rooms include working fireplaces, jetted tubs, luxury bedding and bath robes, private baths, and more. Join us for a delicious country breakfast each day as a part of your stay. You'll find genuine hospitality and thoughtfully appointed lodging accommodations while visiting the wonderful Mystic region.
The 1807 House
The 1807 House has four common rooms, six fireplaces, and four exceptional guest rooms with wide plank floors, original historic features, and private baths. Three rooms offer wood-burning fireplaces.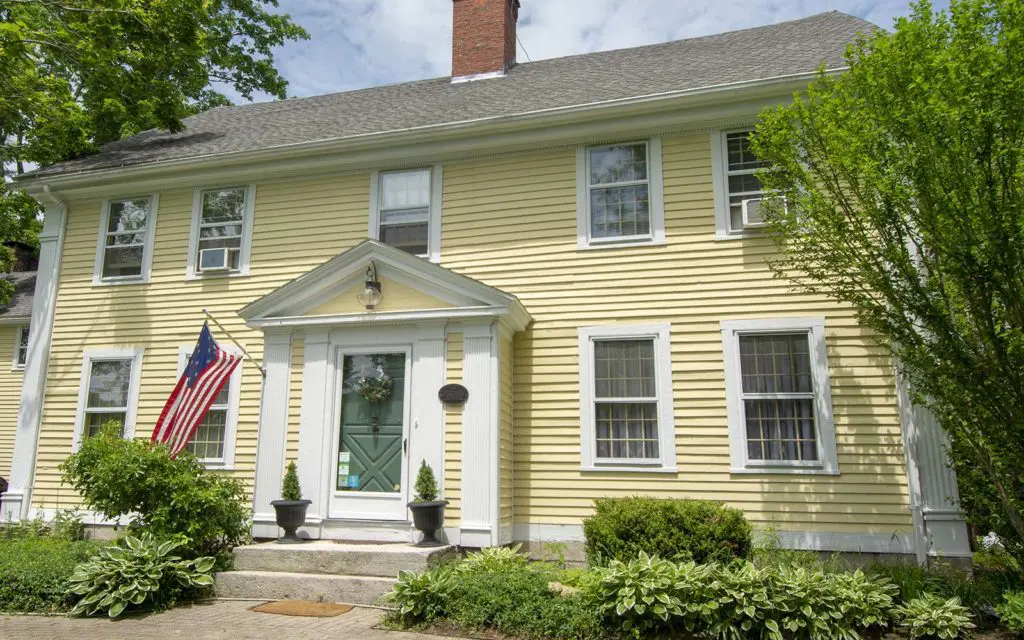 The Yellow Barn
The Yellow Barn (previously called the Grange) is an 8,000 square-foot converted post-and-beam barn sitting atop a massive granite fieldstone foundation. Public areas include sitting areas, our dining room, and the outdoor terrace with gardens, ponds, and waterfall. All Barn guestrooms are air-conditioned, have gas fireplaces, widescreen TV/DVDs, and whirlpool tubs.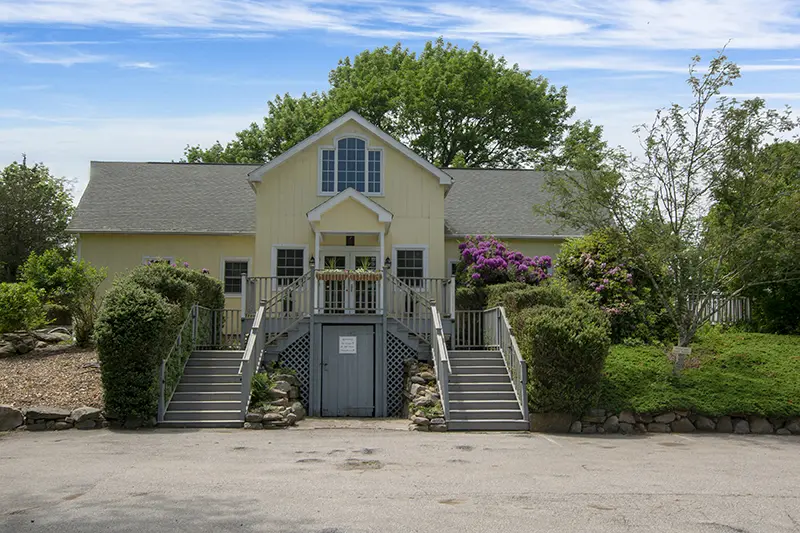 The Grounds
Three hundred acres of Conservancy woodlands and stone walls surround our rural, six-acre Mystic bed and breakfast. Our outdoor space provides ample room for events as well as peace and quiet for relaxation. Our 1,800 square-foot dining room and two large back lawns offer the perfect setting for weddings as well as special occasions and corporate functions. Make sure to explore our grounds to see what unique beauty each season brings at Stonecroft Country Inn.