No vacation is complete without fantastic dining! If you're traveling to Connecticut, you're probably wondering where to eat. Let us help you find the best restaurants in Mystic, CT, to make your trip unforgettable! Stonecroft Country Inn is located within five miles of some of the area's best restaurants, so why hesitate? Enjoy a delicious dinner at one of the best restaurants in Mystic, CT, and spend the day exploring the surrounding area! Before you make any travel arrangements, make sure you download our free Vacation Guide! Not only does our guide feature the best attractions near Stonecroft Country Inn, but it will also cut your planning time in half! Learn about the top local restaurants, events, shops, museums, outdoor adventures, and more!
Stay With Us at the Stonecroft Country Inn
After spending a lovely evening with your significant other, come home to a stunning room at Stonecroft Country Inn! Our gorgeous accommodations provide the romantic setting you've been dreaming about for months. Relax in a peaceful atmosphere and experience the charm and authenticity of New England right from the comfort of your bed!
Book our Briar Rose Suite! Marie Antoinette lovers will enjoy this French country-style room with a gas fireplace and writing desk. Unwind in a hot bubble bath, drink a glass of wine as the sun goes down, and get a good night's sleep in the cozy queen bed. Wake up the next morning to the smell of freshly-brewed coffee and join us downstairs where a delicious homemade breakfast awaits you!
7 of the Best Mystic, CT Restaurants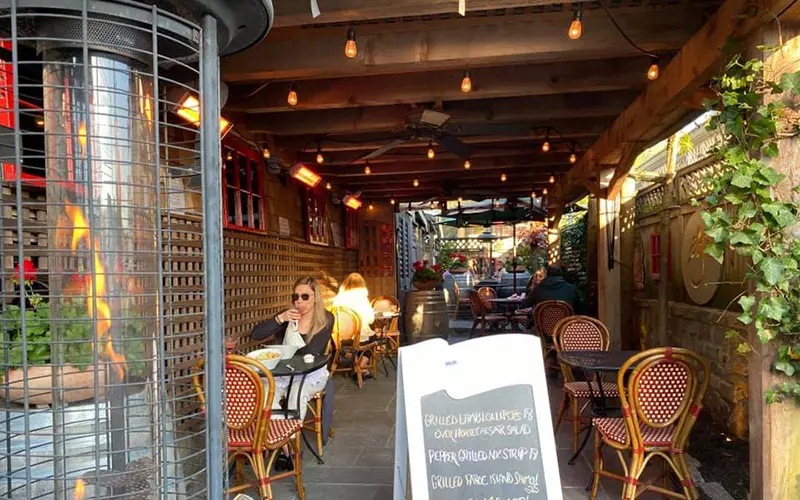 An upscale restaurant located right on the waterfront, Anthony J's Bistro specializes in fresh seafood as well as other unique dishes and famous daily specials. Experience their friendly and warm atmosphere as soon as step through the door! Order a few appetizers to share, then the delicious Lobster agnolotti! This kind of ravioli is stuffed with lobster meat and served with an Alfredo sauce, and sauteed mushrooms! Trust us, it's a real delight. Make sure you leave some room for dessert! Their Mystic mud pie is to die for.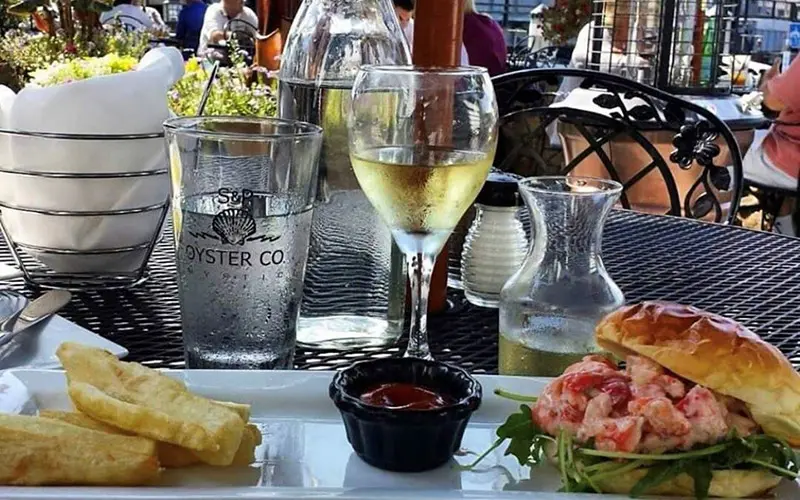 S&P Oyster Co. is a deliciously fresh choice for those craving seafood while visiting Mystic! Taste the savory flavors of the sea and discover the inventive S&P S&P plates. From seafood ambrosia to wood-grilled swordfish, and deliciously warm lobster rolls, your palate will be in heaven! The restaurant also prides itself on using only the freshest ingredients, so grab a table while you can!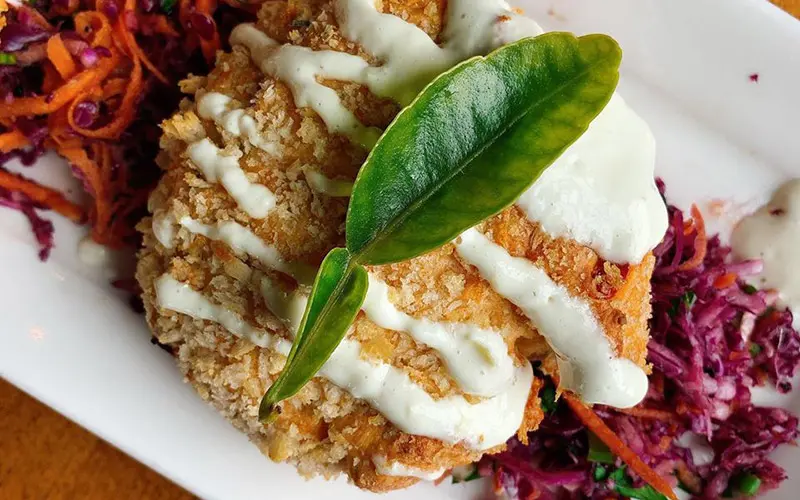 The Captain Daniel Packer Inne, Restaurant, and Pub is perfect for those seeking quality food and drinks. Located on the Mystic River, this unique restaurant is filled with historical integrity. The Inne's menu is over the top with amazingly fresh dishes like filet mignon, jambalaya, and shrimp and lobster ravioli. Even if you and your loved ones have different tastes, you're sure to satisfy everyone at this Mystic address!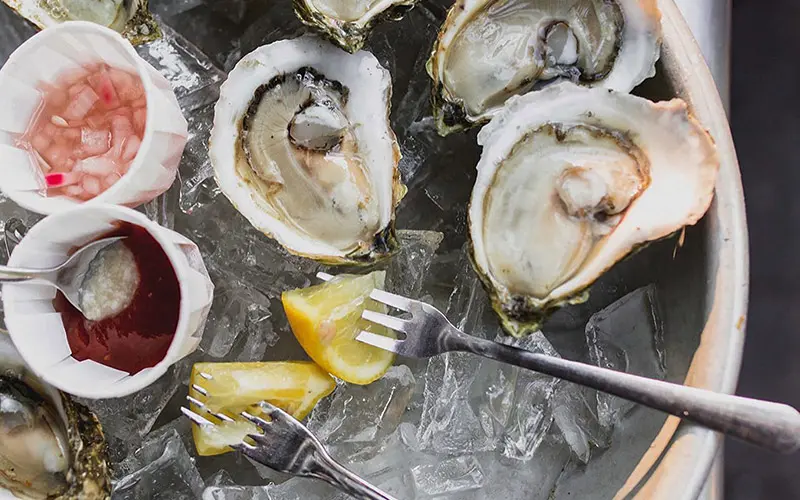 The Oyster Club specializes in locally-sourced dishes made from the best Mystic ingredients. The club offers mouth-watering food, a Treehouse outdoor deck on the Mystic River, and a fun atmosphere. It has some of the best views in town! Menu items range from monkfish and flounder to vegetarian options like crispy tofu with jasmine rice. we highly recommend this spot for lunch! It will give you the scenic break you deserve before heading back to your New England adventures.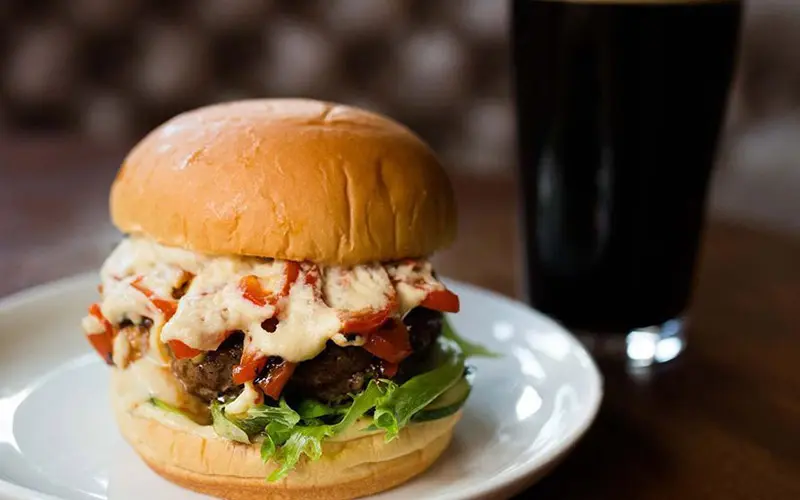 The Engine Room focuses on burgers, beer, and bourbon, with delicious food and a well-stocked bar. If you've been craving some good, American comfort food, you'll find it there! They offer new takes on the classic burger including the mushroom mae burger, a smoked turkey burger, and even a crispy tofu burger for vegetarians! The Engine Room also has a number of thirst quenching signature cocktails to choose from, which makes it perfect for an early evening date spot!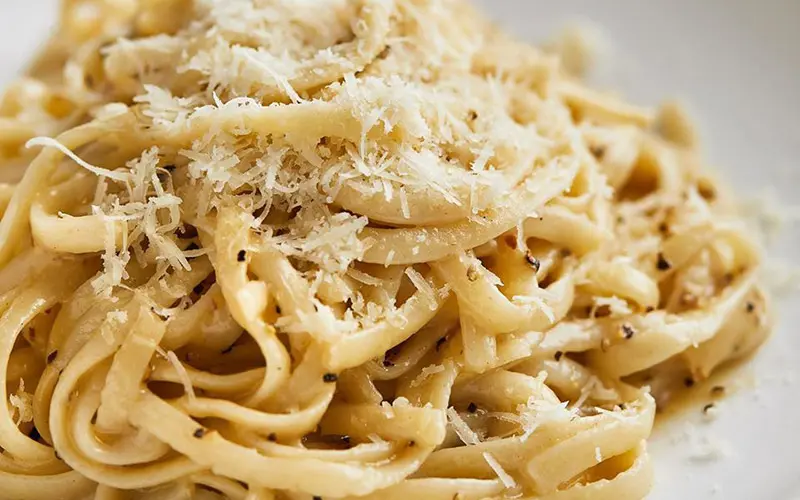 Visiting downtown Mystic that day? Maybe you've been shopping at the Olde Mystic Village, or you've spent time at Mystic Seaport, and now you are famished! Regain your energy and satisfy your hunger at Bravo Bravo! They offer an amazing selection of pasta, pizzas, sandwiches, and more, all in a classy joint located conveniently on East Main Street.  
Mystic Pizza (Yes, That Mystic Pizza!)
How could we not mention the famous Mystic Pizza here? The iconic 1980's movies starring a young Julia Roberts and Lily Collins have made this joint known to the whole world, and tourist flock from all over the planet to try the secret recipe! Come and taste it yourself during your Mystic getaway! On top of choosing from a wide selection of pizza, you can also buy merchandise from the film!