Maritime History at The Mystic Seaport Museum
The Mystic Seaport Museum is a popular destination for both visitors and locals alike along the Mystic River. It has been a part of downtown since the late 1920s and is situated on 19 acres of land, with a stunning view of the waterfront and marina. The museum boasts over 60 historic buildings and four ancient sailing vessels, all officially recognized as national historical landmarks by the United States Government. However, one of the most fascinating features of the Mystic Seaport Museum is the recreation of an old maritime village, where skilled shipbuilders and craftspeople can be seen hard at work.
The Mystic Seaport Museum is always in the top five activities on TripAdvisor of the best things to do in Mystic, and with good reason! During your visit, you can explore the preservation shipyard and see the inner workings, browse the interactive exhibits in the galleries, board various historic ships, and even set sail for a scenic ride. You'll also find some great dining options on-site, including casual eats at Schaefer's Spouter Tavern and New England favorites like clam chowder, fish and chips, and crab cakes at the newly updated Greenmans' Landing. There's something for everyone! 
Before you start planning your itinerary to the Mystic Seaport, you'll want to secure your lodging, and our Mystic Bed and Breakfast is the perfect place to make your home base. We're located about five miles from the downtown area, set back on our quiet country road, surrounded by conservation woodlands and our beautiful garden grounds. The Stonecroft Country Inn offers elegant accommodations—with ten guest rooms total split between our historic 1807 house and a freshly renovated barn building—you'll have your pick of immaculate spaces to relax and refresh. Start planning your next getaway to New England, and book your room today!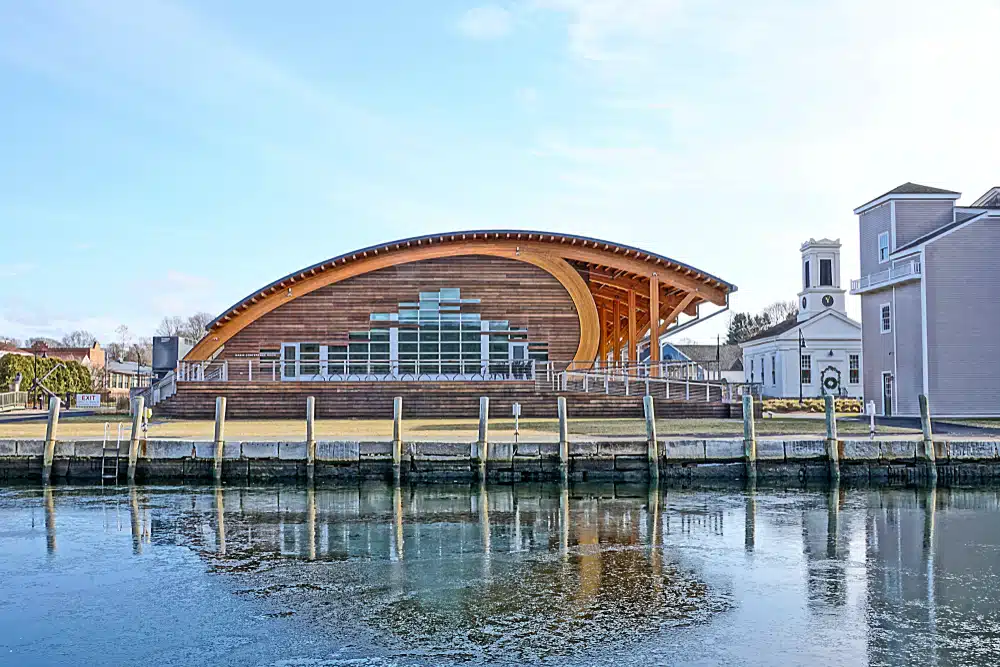 The Best Things to do at the Mystic Seaport Museum
Even if museums are generally not your thing, you should still consider visiting the Mystic Seaport Museum! This museum is not just about old boats, although they are undoubtedly impressive, but it is also much more than that. The most famous vessel in this historical museum is the Charles W. Morgan, which happens to be the last wooden whaleship remaining in the world. Plus, heading out on the water is always a fantastic treat and a great way to connect with nature and see the sights of our beautiful New England coastline. 
Here are ten things to know about the Mystic Seaport before you go:
You must hop on and explore the Charles W. Morgan, the last wooden whaleship left in the world—or any of the other historic vessels in the shipyard. Also located here is the most extensive watercraft collection of its kind in the United States, which includes four National Historic Landmark vessels: the Morgan,  Dunton,  Sabino, and the Emma C. Berry.
Explore the exciting exhibits at the Mystic Seaport Museum; some rotate seasonally, but expect to learn more about lighthouses, small crafts, whaling vessels, maritime navigation, and so much more.
Don't miss the figureheads and ship carving exhibit. While you'll get to view some fantastic folk art of the sea, the figurehead and ship carving display is awe-inspiring. There's so much folklore surrounding these hand-crafted sculptures that led these ancient ships out to sea.
"The Grand Panorama" is a detailed illustration of the history of a whaling voyage in the 1800s. Stop by this panorama that stretches 30 feet long as a narrator tells the tale of this incredible seafaring adventure story. 
Wander through Seaport Village, a re-creation of a 19th-century seafaring village. The buildings were built in the 1800s and later transported to the Mystic Seaport Museum from locations all around New England. Inside the village, you'll find a variety of merchants, ranging from shipsmiths and coopers to woodcarvers and riggers.
The Mystic Seaport Museum is so much more than a museum; it's also a working shipyard. A visit here allows you to see the art of wooden shipbuilding, which will undoubtedly give you a new appreciation for the vessels found here.
They offer adult classes in wooden shipbuilding, woodworking, and open-heart cooking if you want to get involved. Additionally, the Mystic Seaport hosts a lovely list of annual events worth checking out. 
The night skies in Mystic, CT, are otherworldly and certainly not something you'd typically experience in bigger cities like New York or Boston. While you're in Mystic, take the time to visit the Planetarium at the Mystic Seaport Museum. You'll not only enjoy the stark beauty of the night sky here, but you'll also learn how it relates to maritime navigation.
You can also get on the water between May and October and explore the Mystic River! You can either rent a sailboat or rowboat, or you can just sit back and enjoy the ride on the historic steamboat at the Mystic Seaport Museum.
Plan a stop for lunch or an early dinner at the on-site restaurants and cafes. You'll find classic and casual cuisine with lots of fresh seafood options.
More Amazing Things to Do in Mystic, CT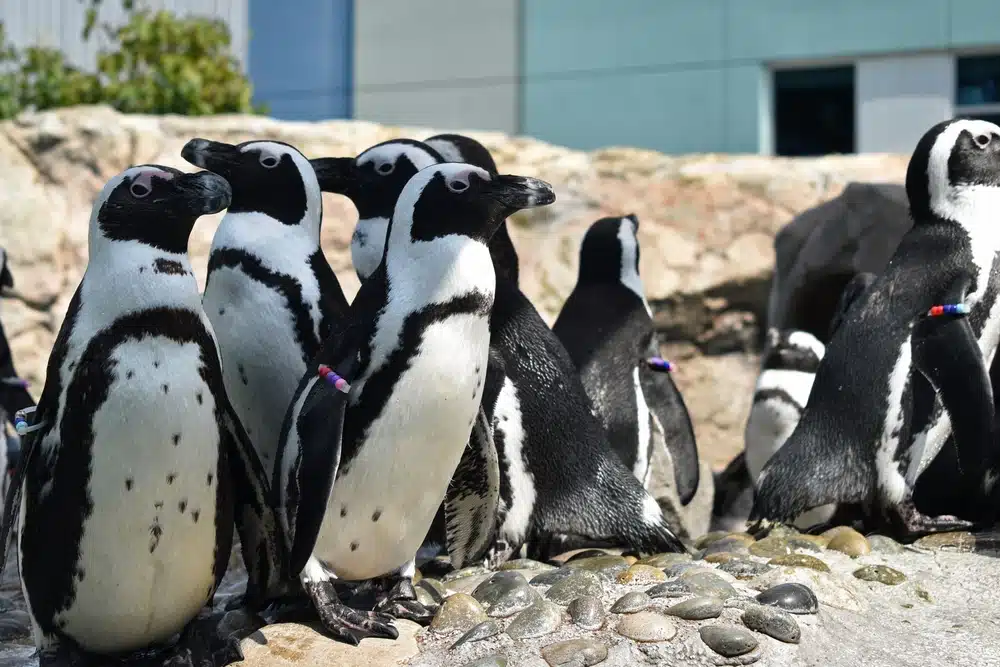 Head to the Mystic Aquarium 
The Mystic Aquarium is also downtown, just about five minutes from the Mystic Seaport Museum, and it has a lovely collection of marine life, hands-on exhibits, and educational activities. The Mystic Aquarium is one of two facilities in the U.S. to hold Steller sea lions and the only Beluga whales in New England. It was also voted the fourth-best Aquarium in the country by USA Today. The motto at this Aquarium is "Where conservation meets commitment, education meets inspiration, research meets passion." During your visit, this dedication and love for the marine creatures will appear in the trained and welcoming staff members and clean, well-maintained space.
Get Out on the Water
The Mystic River and the Fishers Island Sound are as picturesque as it gets! While you can head out on excursions with the Mystic Seaport Museum, there are a few other local companies for guided sails or boat rentals in downtown Mystic.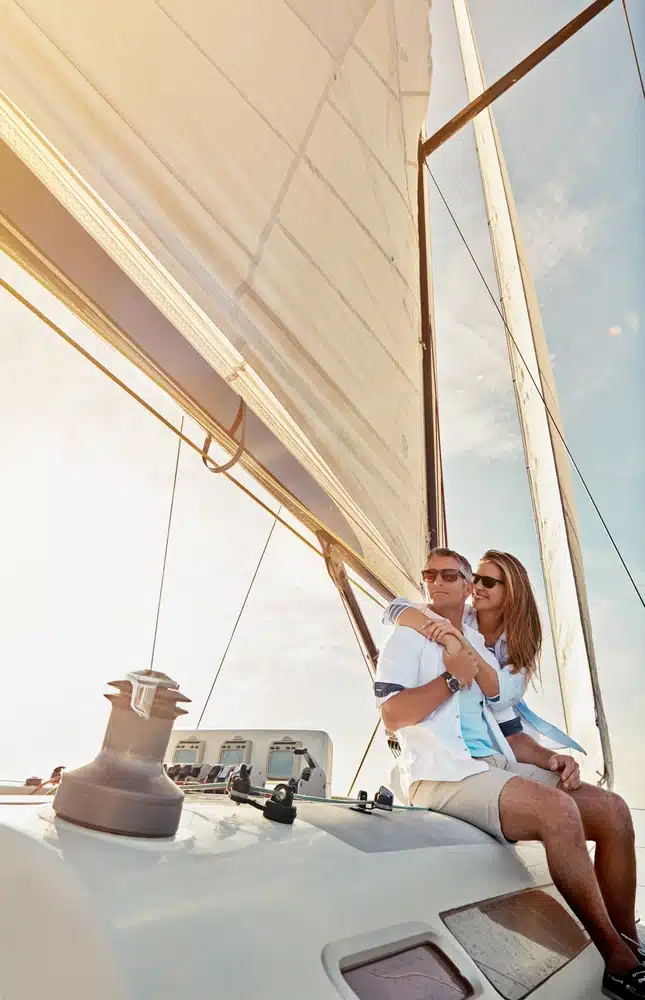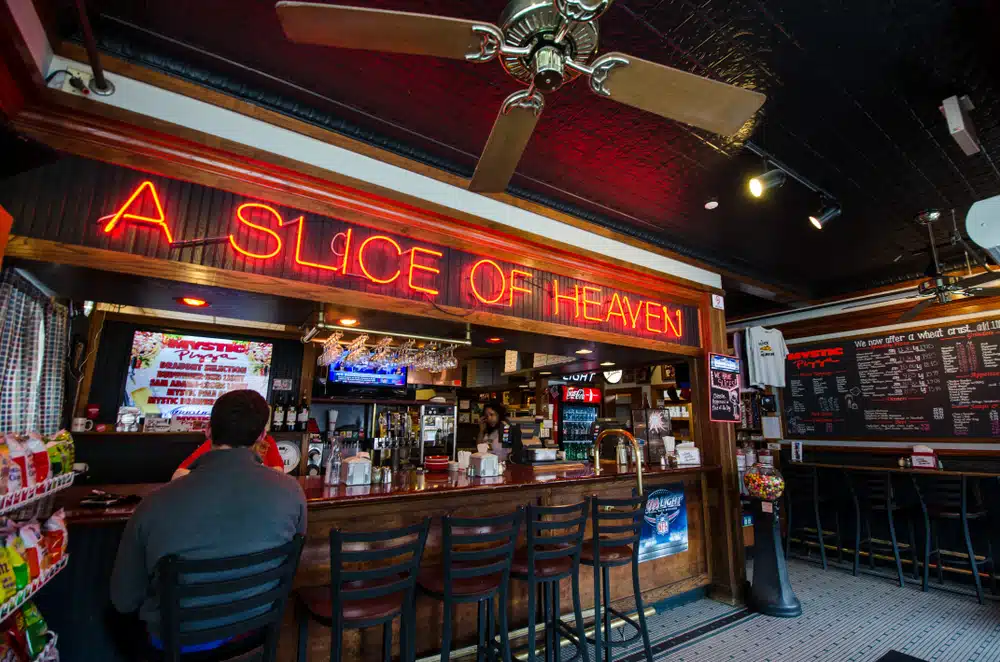 Stop By the Iconic Mystic Pizza
When you're visiting downtown Mystic, sometimes it's fun to be a tourist and do some of the more "cheesy" sightseeing activities. One of those activities is to go to Mystic Pizza, CT, and get a slice of pie. You may recognize the name from the 1980s romantic comedy that starred Julia Roberts as a young, wistful waitress. While the storyline may have been fictional, the pie at Mystic Pizza is "superb," we can vouch that the food critic in the movie was not wrong. You can choose from a wide variety of house specialty pies, salads, appetizers, and traditional Italian dishes.
Book Your Lodging at our Mystic Bed and Breakfast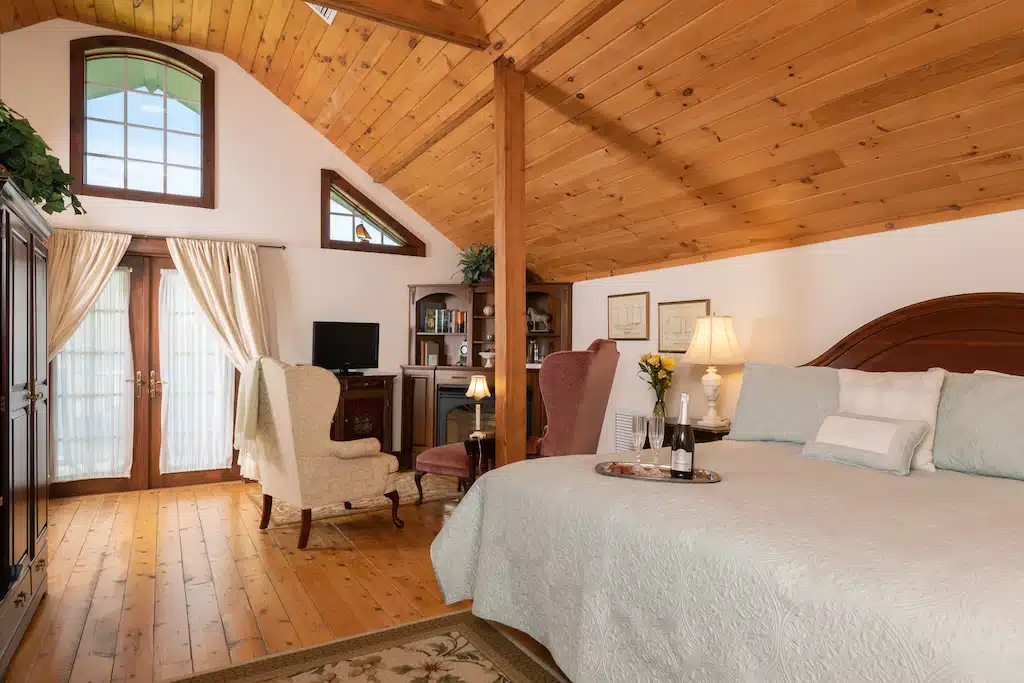 Before you reserve your tickets to the Mystic Seaport Museum, you'll want to secure your lodging, and our Mystic Bed and Breakfast is one of the best places to stay! We always encourage our guests to take a leisurely visit to the museum and enjoy an early dinner in downtown Mystic before heading back to the Inn for a cozy night in. We also happen to offer a fantastic package, the "Mystic Seaport Getaway," for those interested in our area's maritime history, including tickets to the Mystic Seaport Museum with a two-night weekday stay; find more details here. 
After your big adventure in downtown Mystic, our bed and breakfast is always a welcome reprieve. Whether you're lodging in the historic manor house or renovated barn, your guest room is fully equipped with all the amenities needed to relax. You'll be on cloud nine at our Mystic Bed and Breakfast, from plush robes and fine linens to comfortable seating areas (some with wood-burning fireplaces, others with gas) and big, cozy beds. Our space is ideal for romantic getaways, couple's trips, and solo retreats. 
Each morning, our dining room comes alive with quiet jazz, delicate aromas of coffee and baked goods, and the soft murmur of breakfast being prepared. Our guests often tell us that the mornings at our Mystic Bed and Breakfast are the best time of day. You'll wake refreshed and be treated to a multi-course home-cooked meal with seasonal ingredients and made with care. We can't wait to host you at our Mystic Bed and Breakfast; check out our upcoming availability and book your lodging at the Stonecroft Country Inn today!