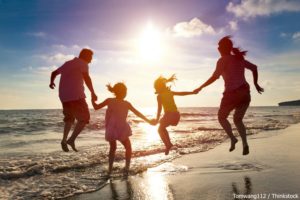 From a romantic getaway with your special someone to a beach trip with your family, there's a state that has everything you need: Connecticut. This part of New England has something for everyone, whether you're a bookworm, wine connoisseur, history buff, art enthusiast, or just love shopping your ideal destination is located in this fascinating area. Check out our list of the top 10 best places to visit in Connecticut to start planning a vacation you will never forget!
Be sure to download the free Vacation Guide from Stonecroft Country Inn, as well. It's full of great ideas for things to do while you're here!
10 of the Best Places to Visit in Connecticut
Best Winery
Halfway between New York and Boston, you'll come across Stonington Vineyards, a premier Connecticut winery specializing in elegant, European-style wines. Stroll through their picturesque grounds to truly appreciate the products of this amazing winery, which has been serving Connecticut for over 27 years. It's also one of the most beautiful places in CT to take pictures!
Best Bookstore
The Mystic Seaport Bookstore is a fantastic place to discover more about the history of Connecticut. Located in one of the best towns to visit in Connecticut, this store sells books on almost every topic, from traditional Connecticut recipes to pirates that ravaged the area.
Best Restaurant
Get an authentic taste of Connecticut at the Oyster Club, an esteemed restaurant serving the food made from the freshest ingredients obtained from local farmers and fishermen. This establishment also includes an outdoor deck and bar for enjoying a nice cocktail after dinner.
Best Park
Enjoy lush gardens and walking trails at the Harkness Memorial State Park in Waterford, CT. This is one of the best must-see places in Connecticut; you can take tours of the Harkness family summer mansion, one of the most famous attractions in Connecticut.
Best History Museum
To truly immerse yourself in a state's culture, you have to learn about its history. The Mashantucket Pequot Museum and Research Center celebrates the origins of Connecticut; it takes an in-depth look at the lives of its earliest inhabitants and hosts interactive activities for further education.
Best Brewery
Willimantic Brewing Company is a brewery like no other. Located in a historic post office on Main Street, this establishment not only serves great food and beer but celebrates the origins and traditions of the state as well, placing it high on the list of must-see places in Connecticut.
Best Art Gallery
If you want to admire the works of some of Connecticut's most talented local artists, make plans to see the Mattatuck Museum in Waterbury, CT. This art gallery honors artists of the area through their many exhibitions and events.
Best Beach
Voted one of the best beaches by National Geographic, Ocean Beach Park in New London, CT, is not just a great beach but is adjoined to one of the best towns to visit in Connecticut as well. Enjoy swimming in the Atlantic Ocean, walking along an unbelievably pristine beach, and taking advantage of the many nearby activities, such as mini-golf and a water park.
Best Shopping
The Olde Mystick Village is definitely worth a trip to Connecticut. You'll find everything and more in this collection of shops, from fine, handcrafted jewelry to exotic spices.
Best Bed & Breakfast
Stonecroft Country Inn is the best bed and breakfast in Connecticut for many reasons! We work tirelessly to provide the most luxurious accommodations for our guests, from our comfortable rooms to delicious homemade breakfast. Set within the most breathtaking scenery of New England, you'll never want to leave our cozy haven in the countryside!
Photo by Tomwang112 / Thinkstock