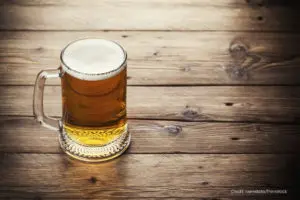 Connecticut is a beloved portion of the New England area for many reasons.  The many incredible towns found here are filled with entertaining activities, delightful dining, fascinating attractions, and so much more.  However, Connecticut's beer scene is one particular attribute of this state that countless people adore, both visitors and locals alike.  The CT Beer Trail is an organization that was developed to provide the community with education about Connecticut craft beer and CT breweries, as well as contribute events designed to celebrate this widespread love of good brews!  Check out some of the best activities and events hosted by the CT Beer Trail to enjoy an authentic taste of Connecticut!
CT Beer Trail Events
Bikes and Beers
These events combine two favorite activities, beer tasting and bike riding, to create a truly enjoyable experience!  Anyone who wants to attend just has to bring their bike and helmet and join the activity leaders at the designated time and meeting spot.  Follow the Pedal Power leaders on a ride through Connecticut, stopping to try different types of craft beer in CT along the way.  These events are typically held about once a month, as long as the weather is cooperative!  Bikes and Beers is guaranteed to provide you with a day of incredible beers, exciting routes, and great company; check their calendar so you can be sure to attend their next gathering!  
Bus Tours
CT Beer Trail can arrange for you to have your own personalized bus tour so you and your best friends can visit some of the best local breweries in CT all in one day!  Simply contact CT Beer Trail with an approximate number of participants, a few places you would like to go, and 2-3 dates you have available, and they'll do the rest.  These CT Beer Trail bus tour outings are fantastic ideas for bachelor/bachelorette parties, birthdays, corporate events, and more!  
Featured Events
CT Beer Trail loves to host events all over the state for the benefit of the local community.  These parties are held at various CT breweries, restaurants, bars, and other popular places; they usually feature discounts on food and drinks, beer tasting, live music, games, and more.  CT Beer Trail also plays a key role in annual beer fests as well as fundraisers which benefit different charities and organizations.  Make sure to stay up to date with their featured events calendar so you don't miss the next big upcoming function!
Come Stay with Us at Stonecroft Country Inn!
Make sure you stay in the best lodging during your vacation to Connecticut!  Stonecroft Country Inn is a cozy bed and breakfast located in the charming, waterfront town of Mystic, CT; our luxurious rooms and amazing amenities are guaranteed to meet your every need.  Choose from exploring the surrounding area or simply relaxing within our comfortable and peaceful environment.  You're bound to love spending time here, so don't waste another minute!  Check our availability and start planning your getaway today.  
To learn more about the many fun things to do in Mystic, CT, download our free Vacation Guide today!
Photo by Merydolla / Thinkstock