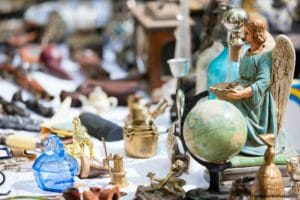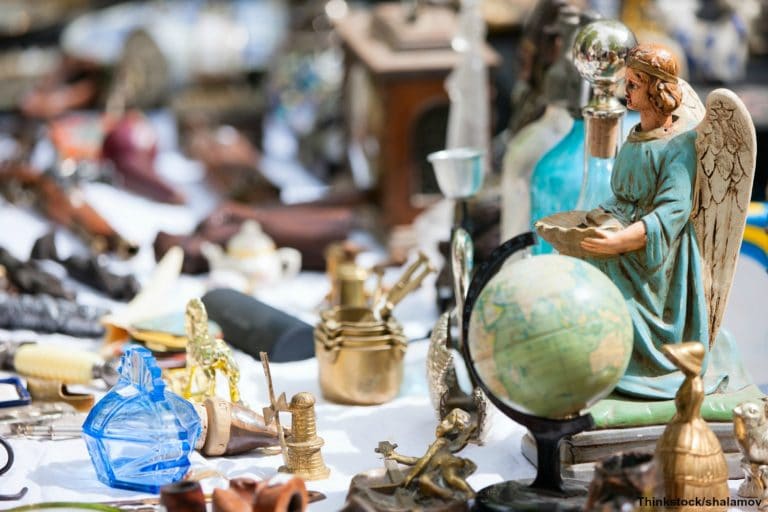 Hunting for antiques is always an exciting experience!  You never know what kind of hidden treasure you might uncover in an antiques store or at an auction.  If you have a passion for finding ancient artifacts, the state of Connecticut is the ideal vacation destination for you.  This portion of New England is overflowing with charming antique stores, perfect for hours of rummaging and exploring!  Discover some of the best antique stores in CT to help you start planning your trip today.
6 of the Best Antique Stores in CT
1. Rue Auber Antiques
Whether you're looking for a new sofa or a decorative piece for your living room, Rue Auber Antiques has it all.  Their numerous pieces encompass a wide spectrum of generations, from ancient to postmodern.  With a variety of fine art, antiques, and other rare artifacts, this store in Stonington is one of the best antique stores in CT.  
2. Grand & Water Antiques
Every lovely piece found at Grand & Water Antiques has a story behind it.  Wander through this store to admire its many treasures- and maybe find one to take home with you to commemorate your trip!
3. Roberto Freitas American Antiques and Decorative Arts
Paintings, woodworking, furniture, pottery- it can all be found here at Roberto Freitas American Antiques and Decorative Arts in Stonington, CT.  They have a well-stocked inventory of high-quality items for purchase.  Take your time shopping; there's so much to see!
4. Devon House
You could get lost in all the beautiful antiques in the Devon House in Stonington, CT!  In addition to their extensive collection of furniture and art, they also make their own line of gorgeous Farm Tables.  
5. Mine in Mystic
The wide selection of different items at Mine in Mystic can keep you occupied for hours and hours!  They offer jewelry, minerals, art, clothing, and much more.  If you're looking for some rustic pieces to give your home a more vintage vibe, they have a fantastic collection of shabby doors, mirrors, and windows that will look fabulous in your home.  
6. Holly Hock Farm Antiques
One of the finest antique furniture stores in CT, Holly Hock Farm Antiques is a great place to go in Old Mystic if you're looking for some beautiful pieces to add to your home.  The owners of this store have over 30 years of experience in antique furniture and can help you find the perfect style to brighten up your home.
Don't forget to stroll through the Olde Mystick Village as well!  This historic area contains several antique shops as well as numerous other stores to browse.
Come Stay with Us at Stonecroft Country Inn!
Complete your New England getaway by staying in the finest accommodations possible!  Stonecroft Country Inn is a cozy bed and breakfast in Mystic, CT, that contains beautiful rooms, each fully equipped with all the amenities you need for a weekend of rest and relaxation.  Attend the many annual events taking place in the surrounding area, or simply unwind in the peaceful environment our property provides.  Our lovely haven in Connecticut is guaranteed to provide you with all the comfort and luxury you could ever need, so what are you waiting for?  Check our availability online right now so you can start planning the trip of a lifetime!
To learn more about the many things to do in Mystic, CT, download our free Vacation Guide today!
Photo by shalamov / Thinkstock