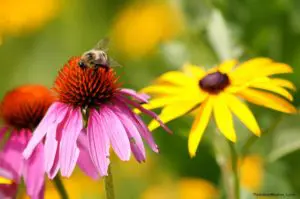 The state of Connecticut is bursting with fascinating museums to appreciate art and history!  One of these institutions that stands out from the rest is the beloved Florence Griswold Museum.  Learn everything there is to know about this intriguing place and make plans to attend today!
What You Need to Know about the Florence Griswold Museum
Locations and Hours
The Florence Griswold Museum is open Tuesdays through Saturdays, 10:00 a.m. to 5:00 p.m. and Sundays 1:00 p.m. to 5:00 p.m.  They are closed Mondays and on major holidays.  The museum is located at 96 Lyme Street in Old Lyme, CT.  
History of the Florence Griswold Museum
This museum was once the center of the Lyme Art Colony in the early 20th century.  This colony was comprised of artists who were passionate about American Impressionism.  They worked out of a boarding home run by Miss Florence Griswold and usually spent most of their time outside, using the beautiful Connecticut landscape to inspire their paintings.  Today, the Florence Griswold Museum is now an institution dedicated to celebrating American artwork, especially pieces from the state of Connecticut.  By visiting this establishment, you not only get to see priceless works of art, but you also get a glimpse of how these artists lived and worked in the early 20th century.  
What to See at the Florence Griswold Museum
The many exhibitions at the Florence Griswold Museum are truly astonishing.  These various works of American art include a wide spectrum of different pieces, including paintings, needlework, photography, and much more.  This museum is constantly showcasing different exhibits, so there's always something new to see at this wonderful attraction in Griswold, CT.  Make sure to attend one of their numerous programs and events if you're interested in learning more about the collections displayed here.  
Other Things to Do at the Florence Griswold Museum
There's so much more to do here in addition to admiring the incredible artwork!  The Florence Griswold Museum Wee Faerie Village is a favorite attraction of all ages.  This tiny village is made of thirty carefully constructed, fairy-sized homes.  These adorable pieces are colorfully and creatively decorated with a different theme every year, which makes them always a joy to observe.  You can also take a stroll through their grounds to gaze in awe at the vibrant gardens that flourish here.  Last but not least, you should treat yourself to an amazing meal at the Florence Griswold Museum restaurant, Cafe Flo!  
Come Stay with Us at Stonecroft Country Inn!
Complete your trip to Connecticut by staying in the finest accommodations possible!  Stonecroft Country Inn is a cozy bed and breakfast in Mystic, CT, that contains beautiful rooms, each fully equipped with all the amenities you need for a weekend of rest and relaxation.  Attend the many annual events taking place in the surrounding area, or simply unwind in the peaceful environment our property provides.  Our lovely haven in Connecticut is guaranteed to provide you with all the comfort and luxury you could ever need, so what are you waiting for?  Check our availability online right now so you can start planning the trip of a lifetime!
To learn more about the many things to do in Mystic, CT, download our free Vacation Guide today!