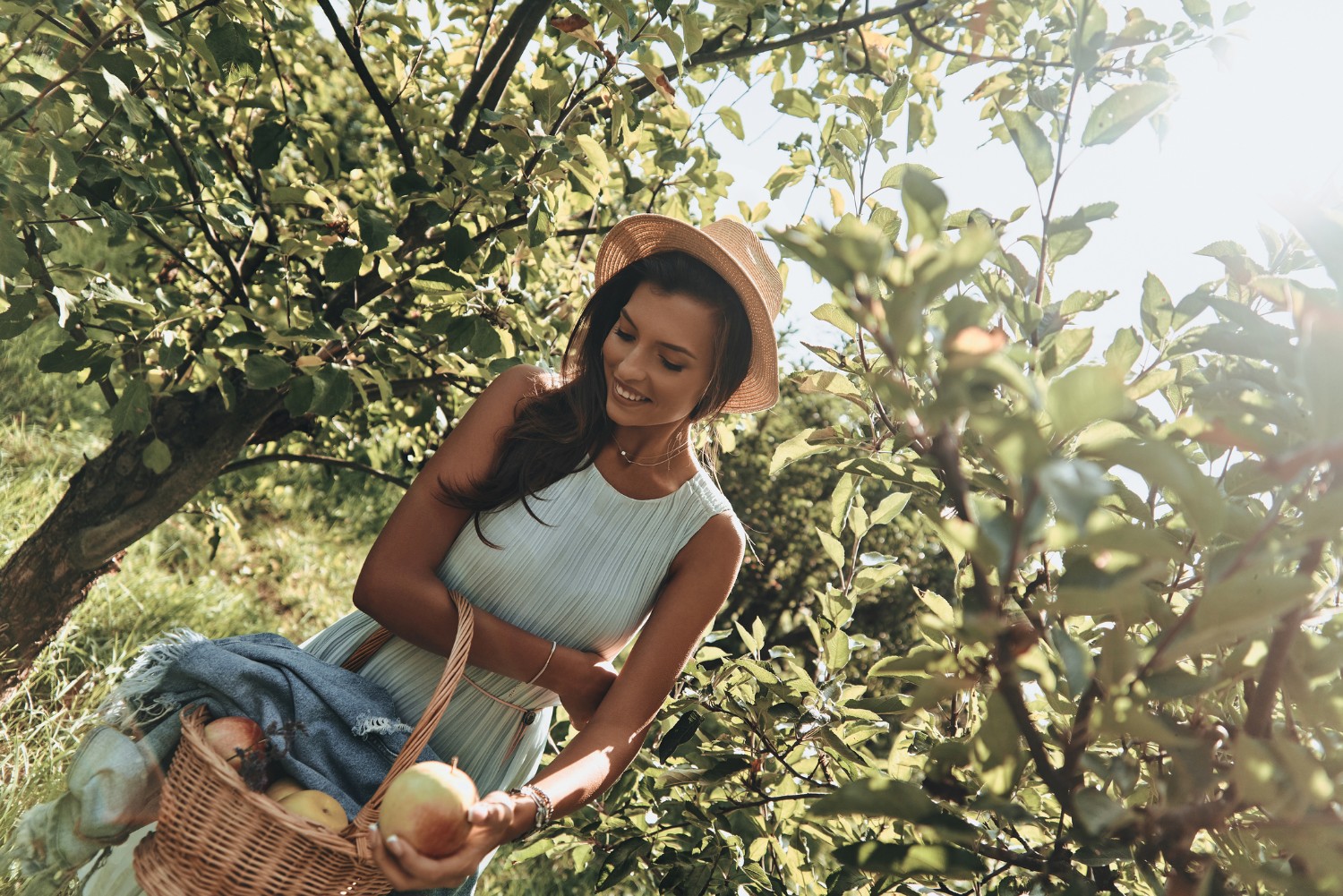 Fall is one of the most exciting times of the year in Mystic, Connecticut! The area boasts many local farms that are ready to welcome you and your family. When harvest season rolls around, visitors flock to these "havens of heritage" to try the fruit of the land. Apple picking in Mystic
is a favorite fall pastime, and there are plenty of orchards where you can sample fresh cider, get lost in corn mazes, visit a pumpkin patch, and take a hayride. Read on to discover the best
apple orchards in CT
and start planning your visit today! Before you make any travel arrangements, remember to download our
free Vacation Guide
. It has all the top recommendations for local restaurants, museums, events, shops, and more!
You Will Love Apple Picking at These 4 Apple Orchards in CT
Fall is many people's favorite season, and for good reason! We love the sweet cinnamon flavors of apple pie, the crisp, colorful leaves, the chilly air, and the promise of a magical winter season to come. Indeed, there's truly nothing better than fall and all of its activities.
Holmberg Orchards
Holmberg Orchards offers a premier apple picking experience in Mystic. After all, the farm has been in the same family for four generations! When growing season ends for mid-summer berries and late-summer peaches, nectarines, and tomatoes, you can enjoy fresh apples plucked straight from the tree. Collect your share and head to the barn to sample ciders and seasonal preservatives.
Horse Listeners Orchard
This old orchard has one of the largest varieties to choose from when going apple picking. There's nothing more picturesque than that. You can tour the orchard, enjoy the scenery, and stop by the store for fresh apples, apple pies, and other baked goods. These items make for the perfect gift for your folks back home!
Buell's Orchard
While Buell's Orchard offers apple picking throughout the fall months, it also hosts an annual Harvest Festival. This two-day celebration takes place on Columbus Day weekend, when the fall colors are at their peak. Guests can enjoy live music, hayrides, and delicious treats like apple cider, donuts, and even barbecue!
B.F. Clyde's Cider Mill
This orchard is a must-see and should be on your vacation itinerary! Open seven days a week from September to December, B.F. Clyde's Cider Mill is the oldest steam-powered cider mill in the United States and offers cider-making demonstrations and tastings to visitors. This National Historic Landmark is also known for making some of the best sweet cider around, preserving the family method since 1881.


Stay in the Best B&B Near Mystic, CT!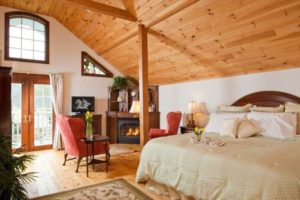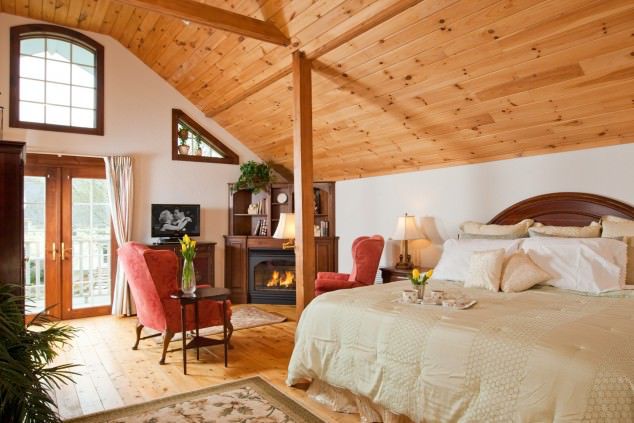 Experience fall in Connecticut this year! After touring our favorite apple orchards, come home to the best B&B around. Stonecroft Country Inn is located on a private setting in Ledyard, only five miles away from Mystic. Get ready to experience the charm and coziness of New England in our historic 1807 house! Whether you are traveling with friends or your significant other, Stonecroft the ideal place to relax.
Browse our accommodations and discover the incredible amenities we offer in each of them! Take a look at the Sarah Master Suite, for example. It has a spacious king bed as well as a private bath and Jacuzzi tub. Wrap yourself in a soft, Turkish towel and relax by the fireplace with a glass of champagne. When you wake the next morning, you will feel rejuvenated and can follow the sweet scent of coffee downstairs for a delicious homemade breakfast!