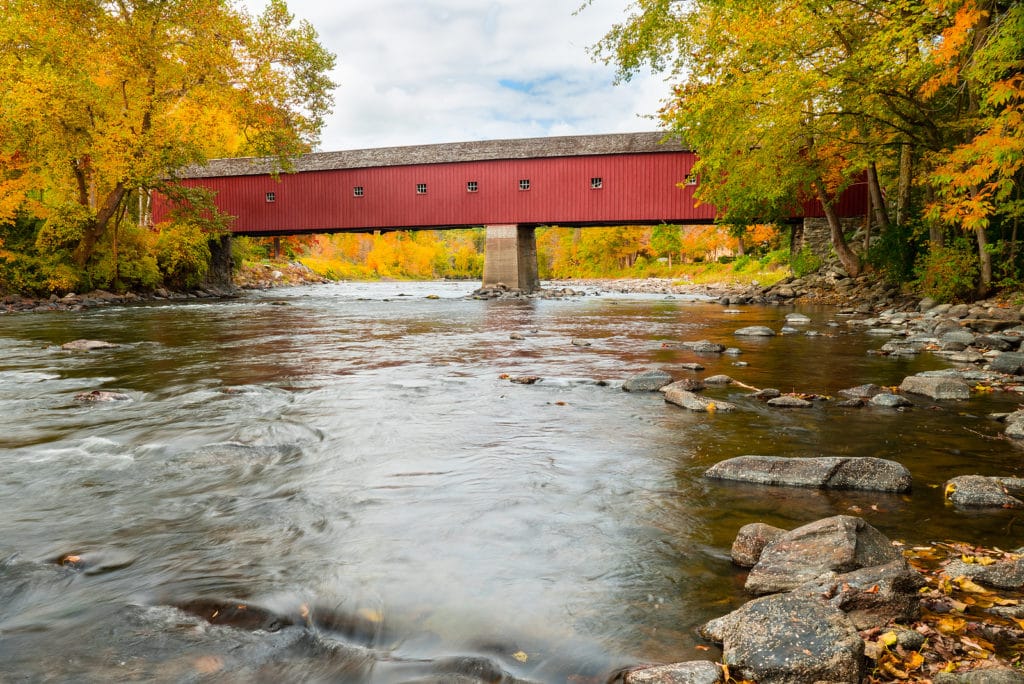 It's safe to say that many of us across the country share the same sentiment:  It's been a long and interesting year so far in 2020.  As we gradually transition from summer to fall, then, you can certainly expect that we're ready to celebrate what has become a popular annual tradition for locals and visitors alike: the breathtaking Connecticut fall foliage season!  We could spend hours on end gazing at the stunningly vibrant Connecticut fall foliage that makes its appearance each September!  That's not the only thing worth doing here in Mystic, CT this fall, though – and we know just the place to relax, unwind, and enjoy it all!
Your getaway starts at the romantic Stonecroft Country Inn, which is located just minutes from Mystic, Connecticut and all this incredible area has to offer.  Our Connecticut Bed and Breakfast is renowned for its luxurious and historic accommodations, romantic atmosphere, and exceptional service.  We're minutes away from some of the top attractions in the area, including, of course, downtown Mystic.  But to experience the beauty of fall at our Bed and Breakfast in CT, you'll first have to book your getaway.  Check the availability at our Inn, and book your trip to our gorgeous Bed and Breakfast near Mystic, CT today!
It's Nearly Time to Enjoy Connecticut Fall Foliage
When it comes to getaway destinations and places to go in Connecticut, there's nothing that beats time in the charming, beautiful town of Mystic.  In the summer, people flock to the beautiful nearby beaches, they explore Mystic Seaport, and they spend time in the charming town of Mystic itself, while in winter they come for cozy escapes and romantic retreats. Fall is a special season unlike any other and brings people from around the country to witness the area's fall foliage explode with color.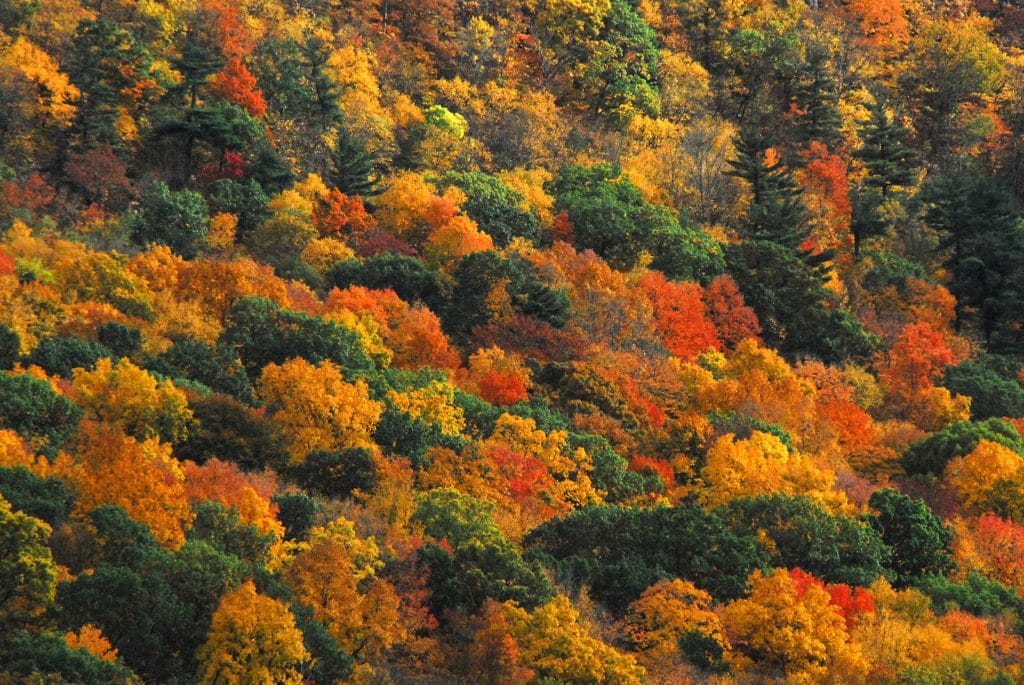 Predicting when Connecticut fall foliage will be at its peak is anything but an exact science, but in general, you can expect the season to kick off in September and continue well into October and even early November.  The peak around the mystic area is usually sometime around mid-late October, and sometimes even into November. The best way for you to keep tabs on the progression of Connecticut's fall foliage is to keep an eye on the interactive fall foliage tracker from the Connecticut Department of Energy & Environmental Protection.
Though you can enjoy the splendor of fall from right here at our Bed and Breakfast in CT, there are plenty more ways to surround yourself with the vibrant hues of fall.  Here are just a few of our favorites:
Scenic drives are one of our favorite ways to see Connecticut fall foliage.  One of the best drives in the area is the Last Green Valley Scenic Byway, but locally you can take in all the fall splendor while driving along the tidal Mystic River, with its marsh meadows and waterfowl.  It's beautiful year-round, but especially so in the fall. Route 49 near Stonington is another great place to drive, offering plenty of views of fields and farms.
Take a hike in the Pachug State Forest, which is just north of our Bed and Breakfast. Within the forest, there are two main areas you can explore—the Chapman Area and the Green Falls Area. Your best bet when it comes to finding great fall foliage is to head to the Chapman area, which is where the Mount Misery Overlook is located.  This is the highest point in the area, standing at a tall 441 feet.
While it may not be an obvious choice, wine tasting is a great way to witness fall's colorful transformation, while at the same time enjoying a delicious glass of wine. The vineyards are bursting with color, and the wineries are busy planning their harvest.  There are usually harvest events aplenty to enjoy, too, but this year you'll have to check with each winery individually to see what they may have in store.
Take a ride on the Essex Steam Train, which takes you on a 12-mile, narrated round-trip into the heart of the unspoiled Connecticut River Valley, where trees will be absolutely bursting with color.
If you'd rather be on the water, you can take a ride on the Becky Thatcher riverboat, which cruises along for a little over an hour along the Connecticut River.
If you're willing to travel about 45 minutes, you'll find glorious views of the Connecticut River from Gillette Castle State Park.  The views are always beautiful, but absolutely magical during peak fall foliage season. The Castle is still closed in the wake of the COVID-19 pandemic, but the grounds are open.
Meander through the trails at the Denison Pequotsepos Nature Center. They offer 10 miles of trails through varied woodland, wetland, and meadow habitats, with a variety of wildlife that calls this area home. It's not just beautiful in the fall, but it's a great place for birdwatching as well.
Driving roughly an hour away to the West Cornwall Covered Bridge will be more than worth your time.  Not only is this historic covered bridge worth seeing in its own right, but when its surrounded by the stunning vibrancy of Connecticut fall foliage, it's simply breathtaking.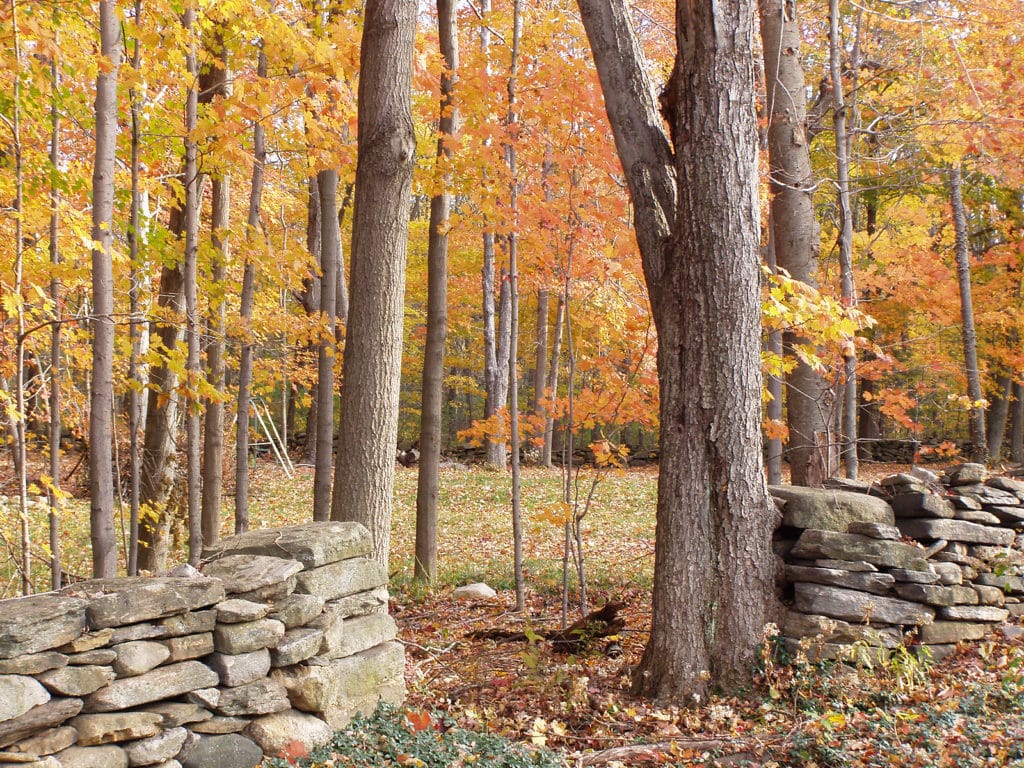 Stay at the Best Connecticut Bed and Breakfast
As we've mentioned before, there really is no shortage of things to do in Mystic, Connecticut – and that is especially true this fall.  There's plenty to love about fall in Mystic, but for a truly remarkable getaway, you need to stay in historic luxury at the Stonecroft Country Inn. We offer a cozy country escape that is simply delightful on crisp, cool fall days.  Beyond that, you can expect to enjoy exceptional service and hospitality, which starts every morning with a freshly prepared breakfast just for you.
There's truly nothing that compares to the experience you'll enjoy our Bed and Breakfast in Connecticut. Keep your days as busy or as lighthearted as you want, and know that waiting for you at the end of the day is our comfortable home away from home. This fall, let us show you just how relaxing a getaway can be.  Book your room at our  Bed and Breakfast near Mystic, Connecticut today!