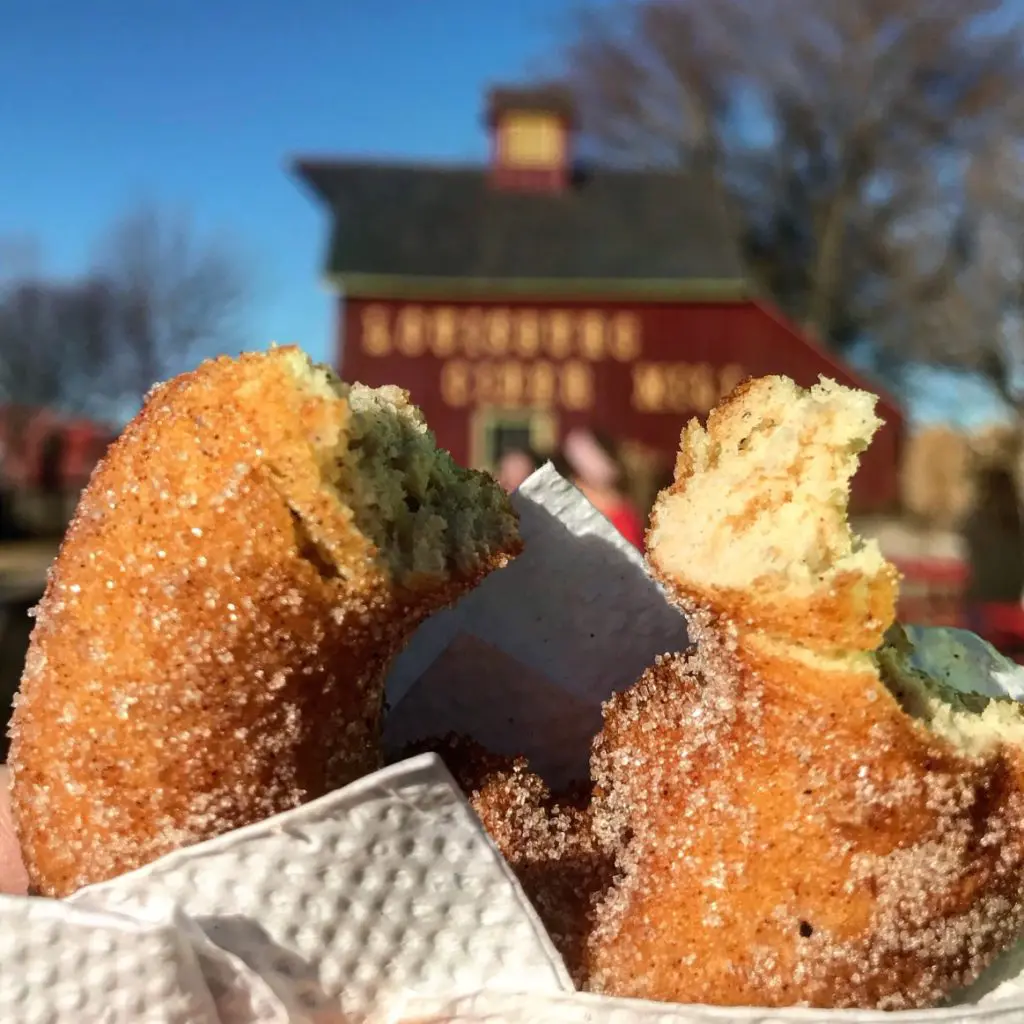 There's plenty to love about visiting Mystic, Connecticut in the colorful fall months ahead, but one of our favorite things to do in Connecticut is to visit the historic Clydes Cider Mill.  Not only is Clydes Cider Mill the oldest steam-powered mill in the country, but it's something of a fall tradition for those living and visiting the Mystic, CT area.  They open for the season on September 1, 2020, and offer delicious tastings of hard cider, apple wine, and a delicious range of other fall treats.  These delicious treats and breathtaking scenery are all just a short drive or train ride away from New York City, too!
While you're visiting Mystic, make sure you find the time to slow down and take in the stunning fall scenery at our historic Bed and Breakfast.  We wrote in a previous blog about a few of our favorite ways to enjoy Connecticut's fall foliage, but you don't even have to leave our beautiful 6.5-acre property if you don't want to. Here, we offer plenty of gardens amidst our expansive green lawns, all of which are surrounded by 200-year old stone walls that add to the historic elegance of our property.  Our countryside retreat is located just minutes away from Mystic, CT, and all of the fun things to see and do here – which includes a visit to Clydes Cider Mill!  Book your room at our historic Bed and Breakfast in Connecticut today!
Clydes Cider Mill is a Connecticut Tradition
The charming seaside town of Mystic is known for many things, chief among them Mystic Seaport and the relaxing coastal vibe of the town.  Beyond that, you're sure to find plenty of friendly faces, some really great seafood, historic "old-world" New Englund charm, plenty of great shops and businesses to browse, and beautiful scenery.  It's also a town steeped in tradition.  One such tradition each fall is visiting Clydes Cider mill, an activity engaged in by multiple generations of families year after year.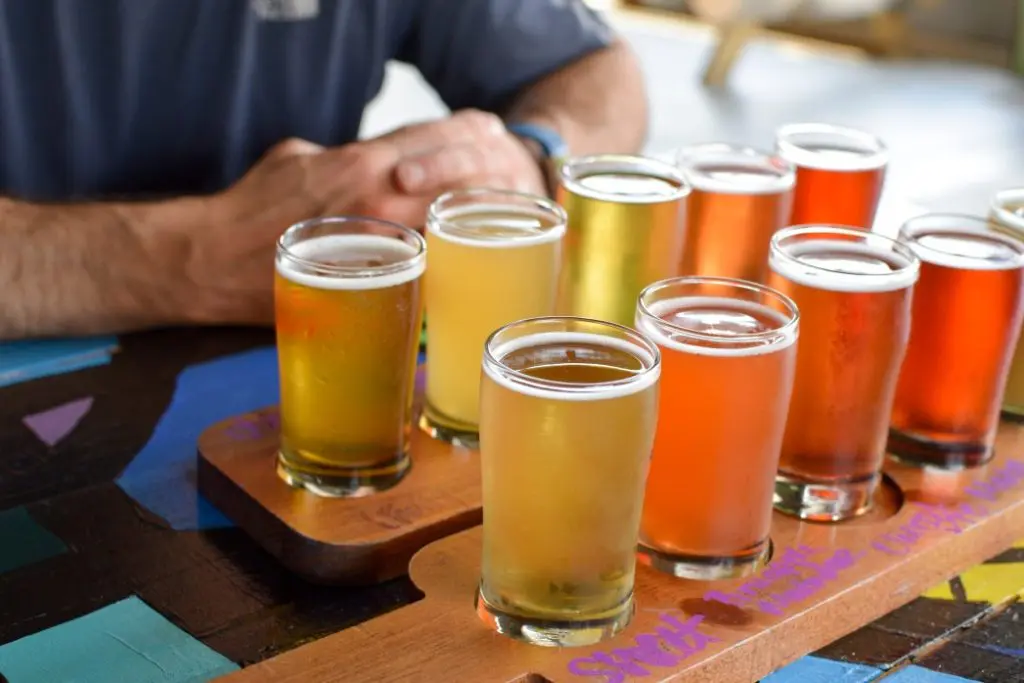 Clydes Cider Mill was first established in 1881 and is located in Old Mystic. This family-owned business is a mecca for families in the fall and has been a part of fall traditions around here for more than a century.  Clydes Cider Mill is still operated by steam, and as such is the oldest mill of its kind still in operation in the country.  That alone is an impressive enough reason to visit, but if you need a little more convincing to make the trip, here are 5 more reasons to make Clydes Cider Mill part of your new fall traditions in Connecticut this year:
Breath deep and enjoy the intoxicatingly delicious aromas of apple and spice floating through the air.  It's a sure sign that fall is here, and one of our favorite parts of fall in Mystic, Ct.
There are live cider-making demonstrations on the weekends through November, which just makes for a wonderful way to spend a crisp fall afternoon.
Browse the charming on-site general store, which offers a delicious range of hard cider and apple wines, jams, maple syrup, fudge, fresh pumpkin bread, and so much more!
Enjoy a tasting of different hard ciders and apple wines in their tasting room.  Clyde's Spider Cider happens to be a popular local favorite.  It's made with pumpkin apple spice, which just so happens to be perfect for the holiday season ahead.
Our final, but perhaps our favorite reason to visit Clydes Cider Mill this fall is the chance to bit into a warm, fluffy, and unbelievably delicious apple cider donut!  This isn't the only sweet treat available at Clyde's – you can also get some really great apple pie – but they are arguably the best part about visiting this cherished institution!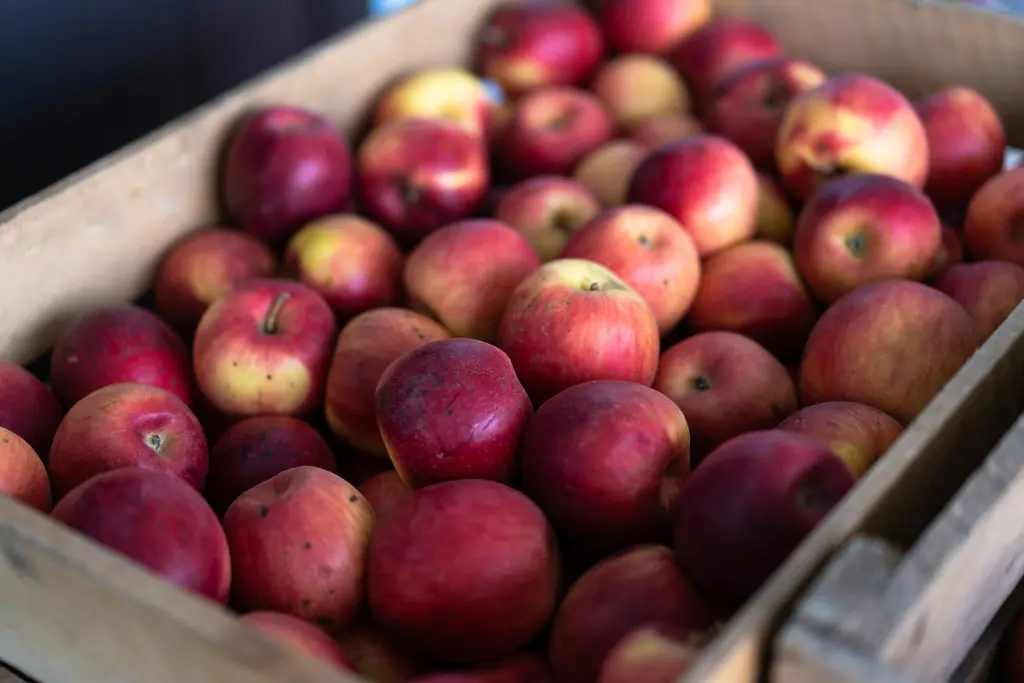 Stay at the Best Connecticut Bed and Breakfast
We can sit here and tell you just how delicious the products at Clydes Cider Mill actually are, or you can come smell and taste the deliciousness for yourself.  As the enticing sights, sounds, and aromas of fall work their magic, let us just remind you of the romantic accommodations that await at our Bed and Breakfast near Mystic Connecticut.  We offer you a welcome respite from an otherwise busy fall; 6.5 acres of peace and tranquility, and luxuriously appointed guest rooms complete with feather beds and luxury linens, whirlpool tubs (in some rooms), and so much more.
Our Connecticut Bed and Breakfast is a relaxing alternative to traditional hotels.  Here, you'll never be surrounded by large and busy crowds, either. Rather, you'll be left to relax and find the feelings of contentment that you so deserve, all the while maintaining a healthy balance of social distancing. Experience the difference this fall, and book your room at our extraordinary Bed and Breakfast near Mystic, Connecticut today!