At around 3 hours outside of New York City and just 90 minutes from Boston, the charming town of Mystic, CT is one of the most popular fall getaways for those looking to escape the city and soak up the fresh air of Connecticut's countryside.  It's not just the beautiful countryside that beckons them here, though. There are plenty of things to do in Mystic, CT., not least of which is relaxing at our charming Mystic, CT Bed and Breakfast.
Mystic is a small town best known for its natural setting and nautical history, which is on display at the famous Mystic Seaport Museum, which is easily rated as one of the best things to do in Mystic, CT. The town exudes plenty of that old New England charm you've come to know and love, and it offers the perfect weekend escape.  
At the heart of your stay in Mystic, you'll find the exceptional accommodations offered by Stonecroft Country Inn, Mystic's #1 rated Bed and Breakfast. This fall, discover new things to do in Mystic CT, and leave with unforgettable memories and plans to return again.  Book your room at our Mystic, CT Bed and Breakfast today!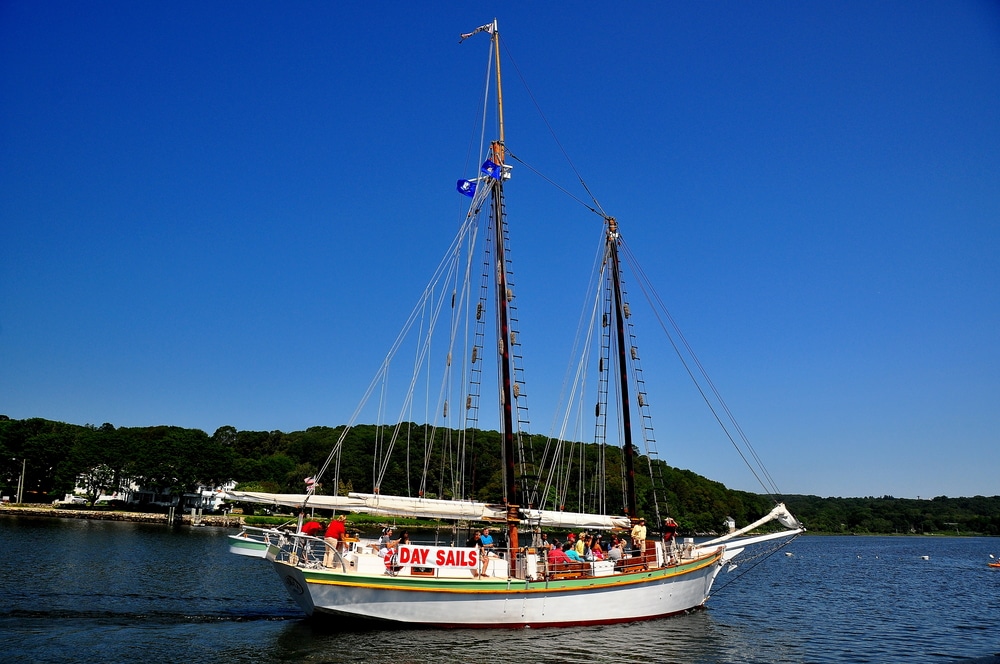 Our Favorite Things to do in Mystic CT This Fall
Fall is one of the most breathtakingly beautiful times of the year in New England with thousands flocking to our cities every year in search of vibrant fall foliage. If you're never experienced fall in Connecticut, then you really should plan a trip up here this year.  The heat of the summer has waned, too, which makes all of the things to do in Mystic CT that much more enjoyable.
The crisp and cool nights of fall herald in a new season; one where the trees outside begin their gradual changeover from the vibrant greens of summer to the stunning hues of fall. It is, without a doubt, one of our favorite times of year to be here in Mystic, and to share the sights, sounds, and smells of autumn with our guests. While enjoying this grand display of fall as much as possible is easily one of our favorite things to do in Mystic CT this fall, that's not all there is to do here.
Below, we've curated a list of our favorite things to do in Mystic, CT.
America's maritime past is an important part of our collective history, and that's on full display at the impressive Mystic Seaport Museum. The museum sits on 19 acres of the Mystic River and is touted as the largest and leading maritime museum in the country. 
Get in on a little bit of this maritime history yourself, and sail aboard 81' classic wooden Two-Masted Gaff Topsail Schooner, Argia. It's one of our favorite things to do in Mystic, CT, and a great way to admire fall scenery. 
Enjoy the fall foliage along the Mystic River, while you wait for the unique Bascule Bridge to open. This historic bridge was built in 1922, and it opens every hour starting at 8:40 am and ending at 6:40 pm daily.
Spend some time breathing deep in nature, with a walk through the Denison Pequotsepos Nature Center. There are more than 10 miles of hiking trails on this beautiful 350-acre sanctuary. It's also a great place for birdwatching in the fall.
The Mystic Aquarium is another of the more popular things to do in Mystic, CT, especially if the weather isn't cooperating outside. Our favorite thing to see at the aquarium are the beluga whales, which have a 750,000 gallon dedicated outdoor habitat.
Visit Clyde's Cider Mill, which is only open seasonally and is the oldest steam-operated mill of its kind left in the country.
Though it's not technically in Mystic, visiting the Old Lighthouse Museum is worth the small amount of time it'll take to get there. It's only seven minutes away in Stonington, but climbing the 29 stone steps to the top gives you an exceptional panoramic view of Connecticut, New York, and Rhode Island.
Sip on some regional wine! The Connecticut Wine Trail, which includes local wineries, Saltwater Farm Vineyard, and Stonington Vineyards.
Another of our favorite things to do in Mystic, CT each fall is to walk through downtown Mystic, where you'll find a number of great boutiques, galleries, restaurants, and more. 
Another great place to explore is the Olde Mystik Village, which is a recreated 18th-century New England Village. Stroll along the cobblestone streets and browse the more than 60 small and unique shops.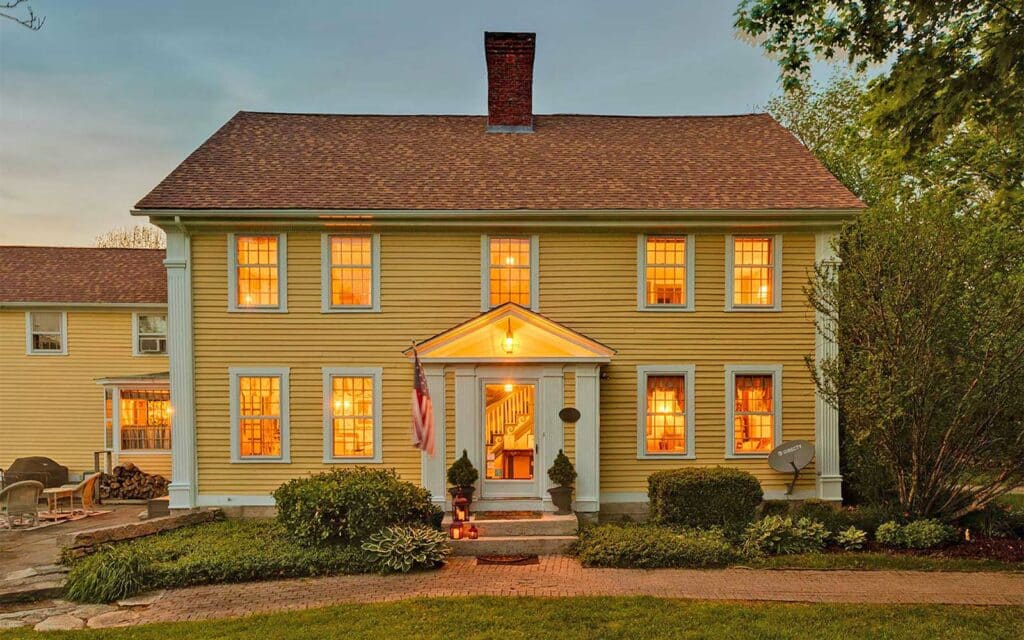 The Best Mystic, CT Bed and Breakfast for Fall Getaways
There's only one Mystic, CT Bed and Breakfast worth visiting, and that's Stonecroft Country Inn.  Not only are we close to all of the best things to do in Mystic CT, but we also offer an incomparable lodging experience. Add to a delightful stay with us the colorful hues of fall, the delicious scents apple cider donuts in the air, and the crisp cool evenings, and you have the perfect recipe for a romantic getaway filled with fireside chats and a good bottle of wine.
With just six guest rooms and the 1807 House, you'll feel as though you have your own private getaway at Stonecroft Country Inn.  The pampering starts the moment you arrive. Between that and our comfortable beds, high-end amenities, and luxurious touches throughout, you may not want to leave the comfort of your room this fall – and that is perfectly ok, too!
Whatever it is you're looking for this fall, you'll find it in the charming town of Mystic. Come share some of our favorite things to do in Mystic, CT this fall. Book your room at our #1-rated Mystic, CT Bed and Breakfast today!