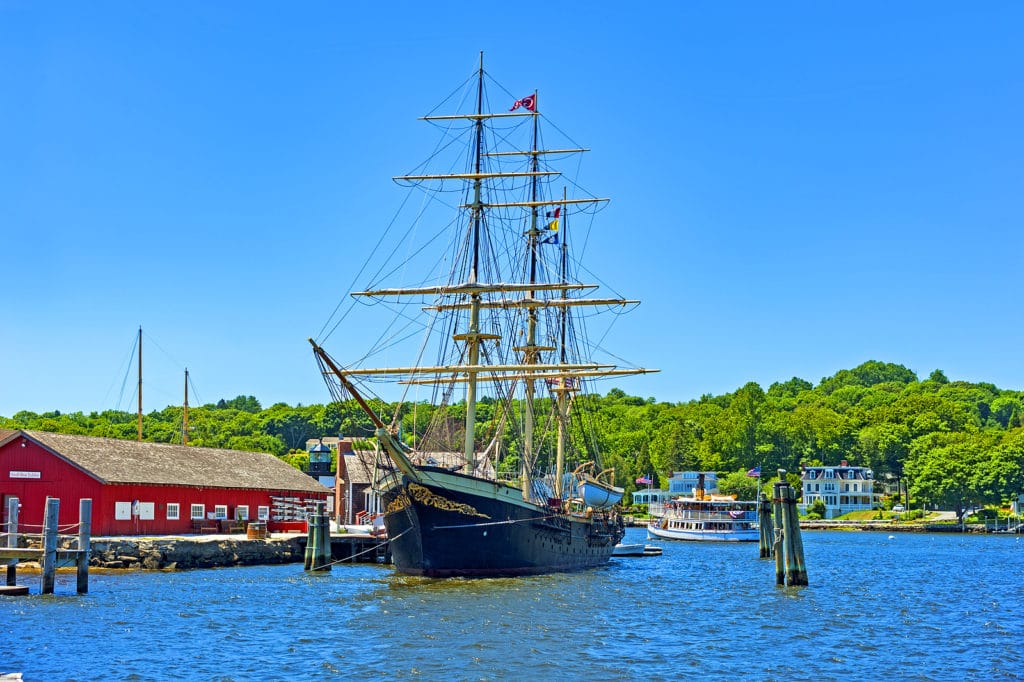 If there's one attraction to see when you visit the charming waterfront town of Mystic, CT., it's the Mystic Seaport Museum.  This incredible museum, which occupies 10 acres of space on the Mystic River, is not just the largest museum of its kind, but its the most notable and well-thought-of as well. There are a number of wonderful things to do at the Mystic Seaport Museum, not least of which is admire vessels that have been named National Historic Landmarks, such as the Charles W. Morgan.
While you're in town to explore the museum and get to know American's incredible maritime history, make sure you stay with us at the Stonecroft Country Inn, the #1 Bed and Breakfast near Mystic.  Here, you'll enjoy the perfect antidote to whatever ails you this fall; the relaxing and scenic countryside of Connecticut.  Our Bed and Breakfast is locaated on 6.5 beautiful acres, surrounded by natural beauty and romantically historic stone walls.
Listed on the National Registry of Historic Places ourselves, our historic Bed and Breakfast is just minutes from downtown Mystic, Mystic Seaport, and all of the best things to do in the area.  This fall, give yourself the getaway you deserve.  Book your room at the Stonecroft Country Inn today!
6 Things to do at the Mystic Seaport Museum
Even if museums aren't usually on your list of things to do, you really should make sure to visit the Mystic Seaport Museum. As far as museums go, this one is incredible, and it's about so much more than the old boats that are there – though those certainly are amazing as well. The most famous of these historic vessels is the Charles W. Morgan, which is the last wooden whaleship left in the world.

As you climb aboard these historic vessels, you'll get a real feel for America's maritime history, which was integral to our nation's survival and expansion. There's a lot more to the museum than walking around old boats, though.  The Mystic Seaport Museum also features a working preservation shipyard, plenty of great exhibits, and so much more. As you begin to plan your journey to the Mystic Seaport Museum, here are a few things you won't want to miss: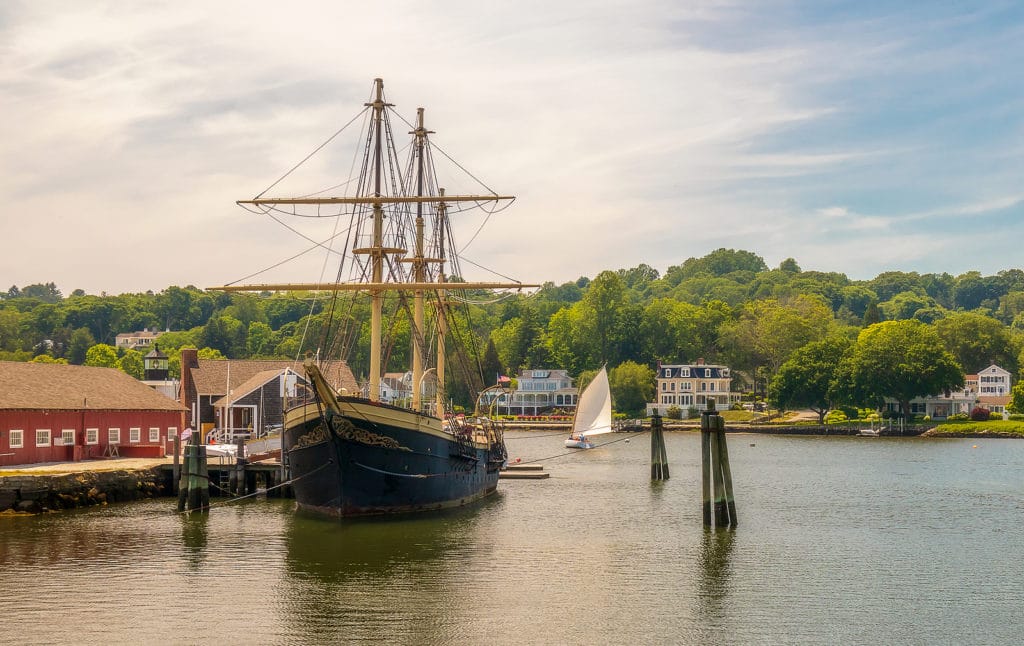 Relax in Luxury at our Bed and Breakfast in Mystic CT
After a fun and informative day at the Mystic Seaport Museum, let the journey continue at our historic Bed and Breakfast.  We're located just a few minutes outside of downtown Mystic Ct.,  and we offer 6 luxuriously appointed guest rooms, plus the accommodations in our 1807 House (10 rooms total). We offer a quiet and relaxing alternative from crowded and busy hotels in the center of town, and we offer a true getaway destination where relaxation is at the forefront of everything we do.
Each morning of your stay will begin with a generous three-course breakfast served to you at individual tables in our spacious dining room. Our sumptuous morning fare features homemade entrees prepared with seasonal, local ingredients, and will delight your senses and fortify you for a day of exploring the Mystic, CT area.
Throughout your stay, you can rest easy knowing we take your health and safety seriously. We recently earned the Select Safe, Stay Select status, an industry-leading set of health and safety guidelines based on recommendations by the Centers for Disease Control (CDC) and other industry leaders in partnership with Select Registry. Enjoy our quiet home away from home this fall.  Book your room at our Bed and Breakfast near Mystic, CT today!