Sometimes you just have to be a tourist. And one of those sort of "cheesy" sightseeing things to do in Mystic CT is getting a slice of pie at Mystic Pizza CT. We all know it from the 1980s romantic comedy starring Julia Roberts as the young wistful waitress. While the storyline may have been fiction, the pizza here is "superb" just as the food critic deemed his slice in the film. You'll find a large selection from house speciality pies and salads to appetizers and traditional Italian dishes.
The Zelepos Family opened Mystic Pizza CT in 1973 with their secret recipe that originally bought them a local following. When screenwriter Amy Jones decided to set her story at Mystic Pizza CT and they filmed there, that's when they hit the big time. After the 1988 release of the film, tourists and fans lined the streets of downtown Mystic for "a slice of heaven." Due to high demand they opened a second location in North Stonington.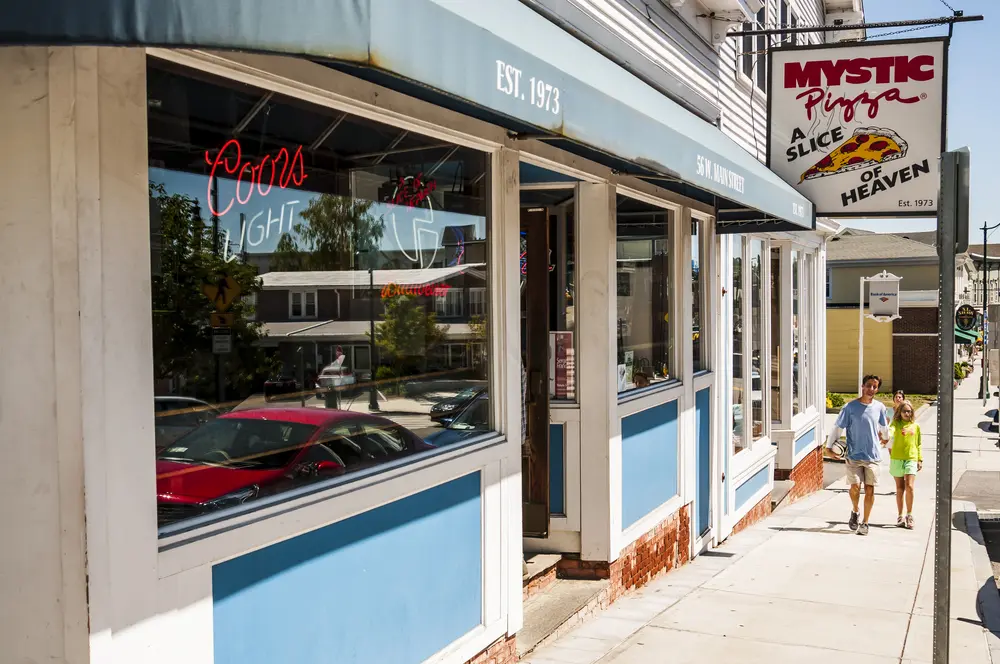 Our Connecticut Bed and Breakfast is just under ten minutes from Mystic Pizza CT and all of the other amazing restaurants in downtown Mystic. The location of our Inn is ideal for a quiet, secluded getaway in the New England countryside, but close enough to fine and casual dining, museums, and beaches for outings and adventures. Checking out the culinary scene in downtown Mystic CT should definitely be on your list of things to do.
Come be a tourist and hit Mystic Pizza CT! Start by booking your next vacation at our Connecticut Bed and Breakfast today!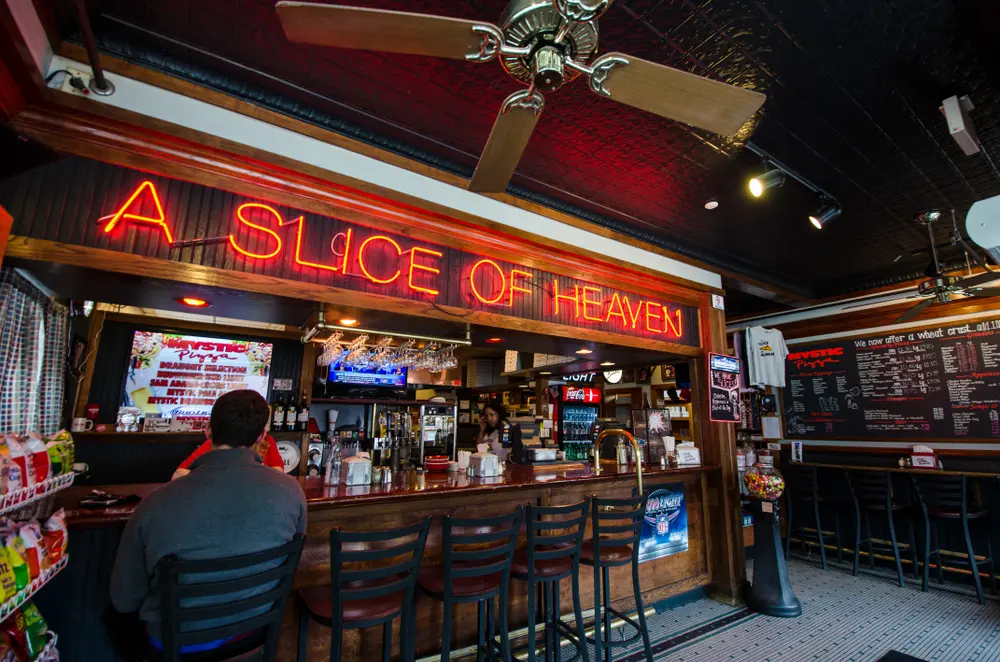 Mystic Pizza CT and Other Great Dining Options Downtown
You'll want to plan a stop at Mystic Pizza CT for lunch at some point, perhaps after a morning at the Mystic Seaport Museum or a day exploring the water by boat on one of the many Mystic cruises. Don't forget, you can always grab something to go and enjoy al fresco down on the shore.
Here are 6 other restaurants to check out while visiting Mystic CT:
Please double check the restaurants websites before heading in, as some business hours are in flux as locations move back into full capacity dining. We're happy to help with reservations or offer other recommendations. While of course, at Mystic Pizza CT, no reservations are needed.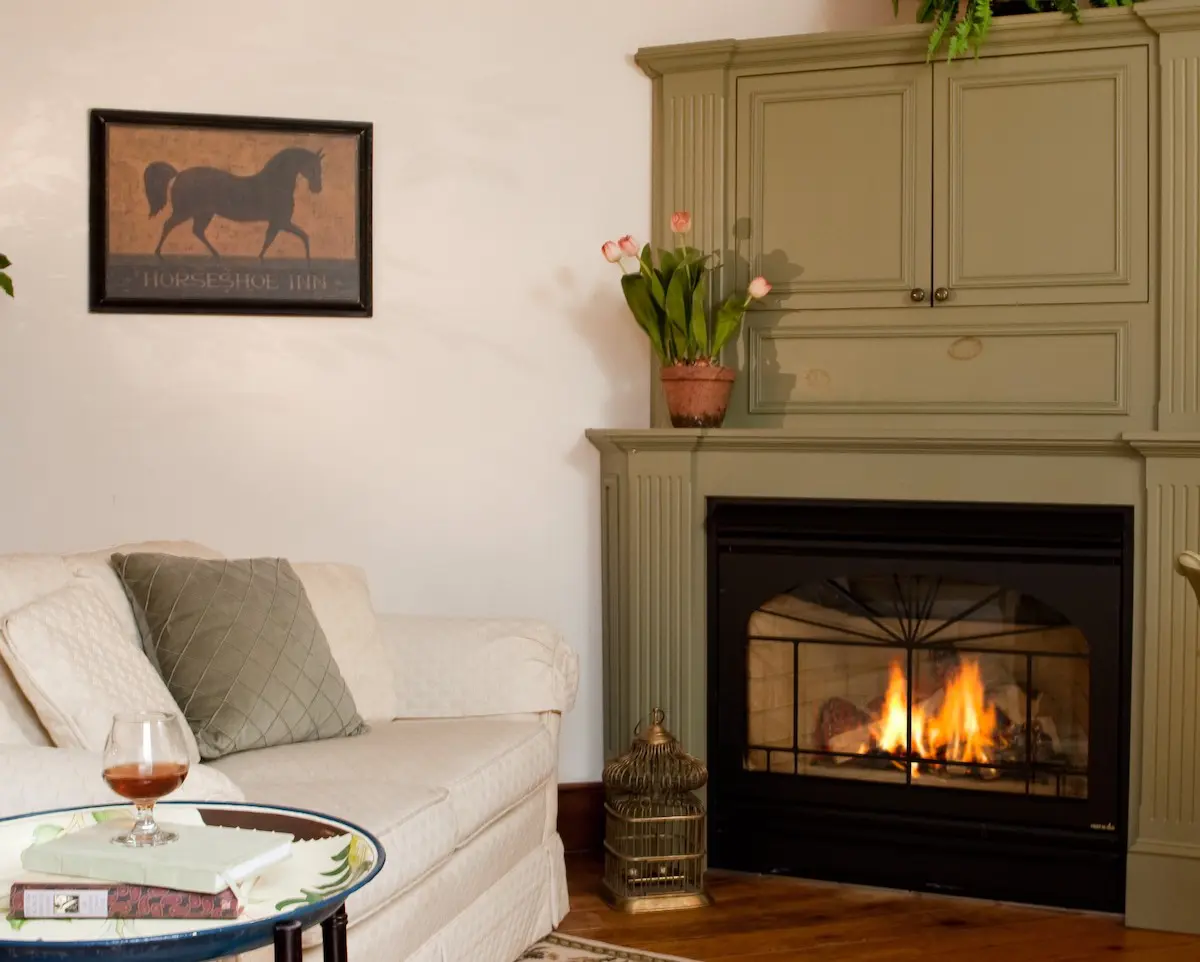 Beautiful Spaces for Relaxation and Rejuvenation
While staying at our Mystic Bed and Breakfast, your morning meal is complementary and always includes some culinary delights of our own. You may find fluffy French toast with fresh picked blueberries, savory eggs Benedict with zippy hollandaise, and baked goods of many varieties. We have private seating in the Yellow Barn or on the stone terrace overlooking the water garden.
Each charming room at our Inn is unique with elegant decor and accompaniments. You'll find cozy nooks and crannies to sit and relax with a glass of wine by the fire. Our common rooms are perfect for lounging and catching up with loved ones. Join us this summer for a retreat to Connecticut. Book your room today!