Winter and early spring in Connecticut is the perfect time for cozy wine tastings along the CT Wine Trail, and Stonington Vineyards is one of our favorite places near our Mystic Bed and Breakfast. The winery and tasting room is less than 15 minutes from our Inn along the beautiful scenic back roads. Stonington Vineyards is one of the founding members of the Connecticut Wine Trail—which makes visiting this winery a must!
Founded in 1987, Stonington Vineyards began as a passion project for the husband and wife duo, Happy and Nick Smith. The 58-acre plot contained grapevines planted in the 1970s, and with the addition of winemaker Mike McAndrew to their team, their dream became a reality. Together they created a winery based on quality over quantity and produced European-style wines, best known for their barrel-fermented Chardonnay.
The Stonecroft Country Inn is the perfect place to make your home base when touring the CT Wine Trail. Set back in the pastoral countryside of New England, our Mystic Bed and Breakfast is in the ideal location for exploring downtown Mystic, surrounding State Parks, and of course, the nearby tasting rooms. Connecticut wine country is one of the most underrated but fastest growing wine regions in the country—it's still a hidden gem to be discovered and celebrated.
Start planning your next wine-focused getaway to Connecticut and book with us today!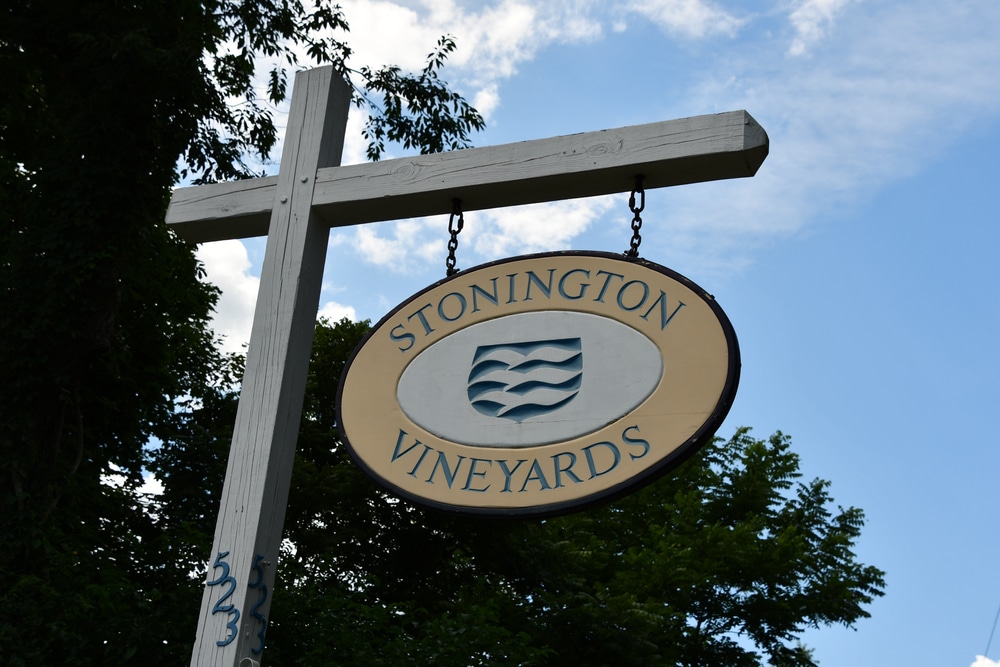 Head to Stonington Vineyards Along the CT Wine Trail
The CT Wine Trail is the best way to taste through New England, and it's made up of a collection of 24 wineries producing unique cool-climate varietals and big beautiful blends. Our area offers a striking beauty in all four seasons—snowy winter days, verdant springs, bright sunny summers, and autumn with colorful fall foliage. Any time of year, you'll be surrounded by this gorgeous backdrop on your wine tasting adventures.
Stonington Vineyards was one of the first Connecticut wineries, and they take their craft seriously. The vineyard benefits from the proximity to the Long Island Sound and the Atlantic Ocean creating a marine microclimate not dissimilar to Bordeaux. The vineyards are made up of about 6.5 acres of Chardonnay and 3.5 acres of Cabernet Franc.
On a tasting here, you'll be welcomed by the warm staff, offered a flight or glass pours, which can be enjoyed in the cozy tasting room, on the patio, or the sprawling lawns. They encourage guests to pack a picnic to enjoy with their wine. During the warmer months, it's not unusual to see the grounds crawling with vino lovers relaxing on blankets, folding chairs, and all gathered around for live music. It's a great way to spend an evening!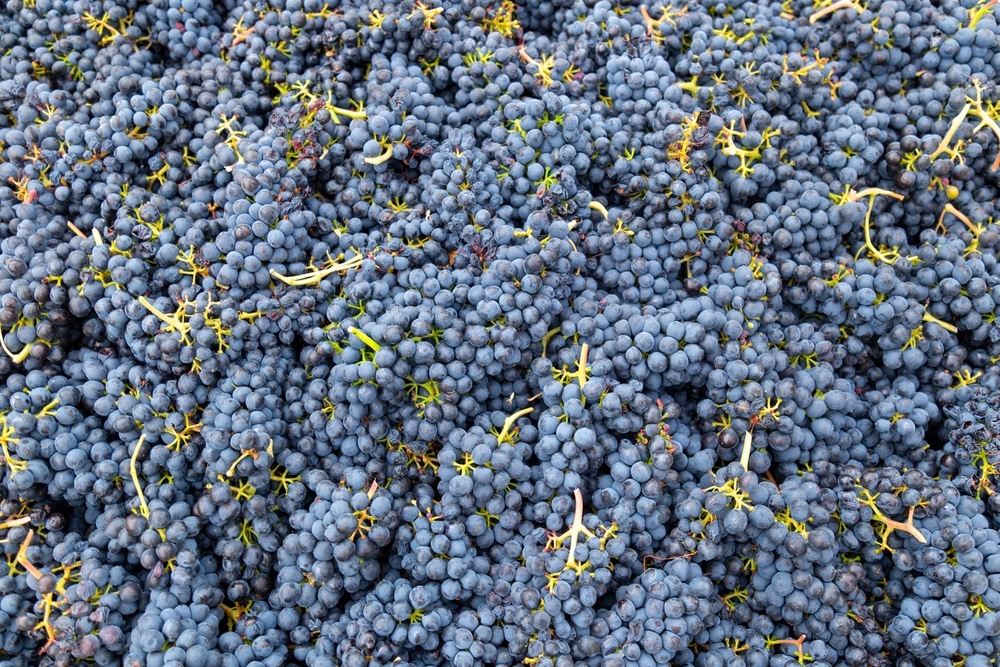 After you've visited Stonington Vineyards, check out these other top spots near our B&B on the Wine Trail in Connecticut: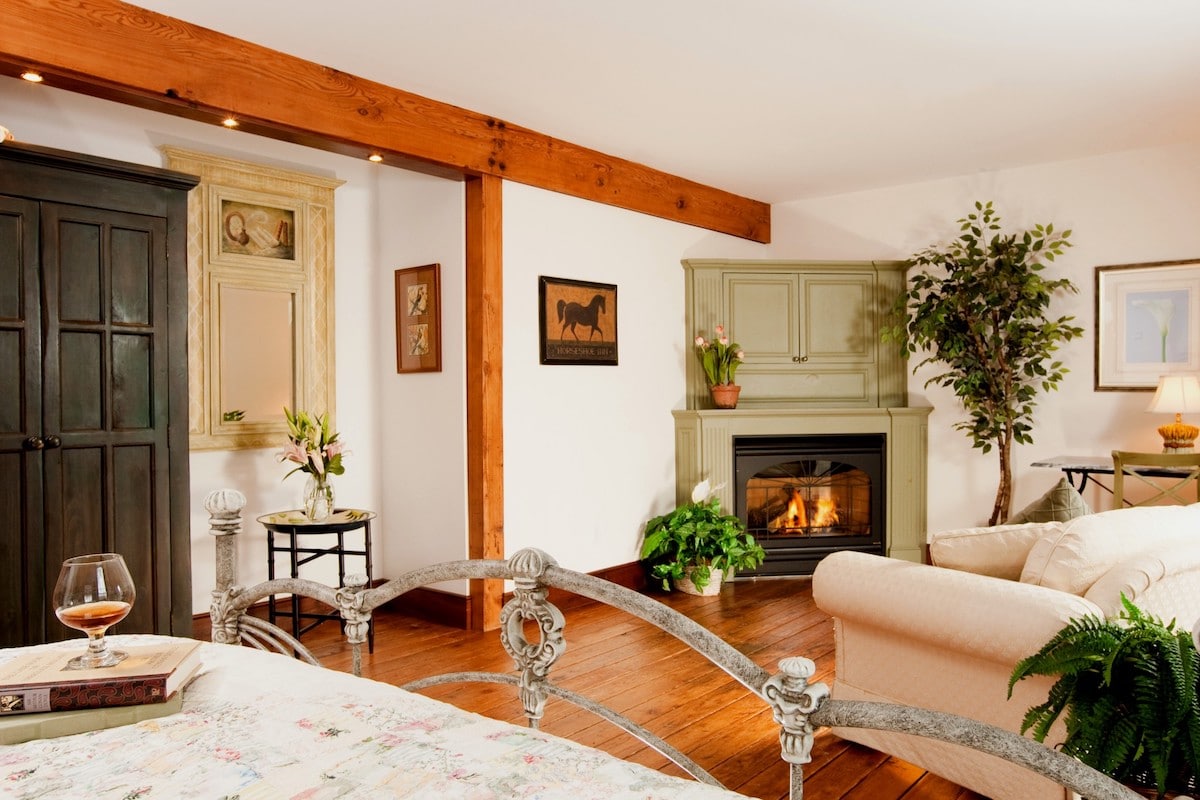 Luxury Lodging at our Connecticut Bed and Breakfast
One of the best ways to pair a visit to Stonington Vineyards with a stay at our Mystic Bed and Breakfast is by booking our Wine Tasting Package. Add this choice to your stay, and your wine tasting for two at Stonington Vineyards is on us. This includes a two-night stay and a tasting of six fantastic wines from their lineup. This package is valid from November through the end of March, so now is the perfect time to start planning ahead.
Imagine, waking up at our historic Colonial Inn set on our quiet and picturesque grounds. Enjoy a leisurely morning with hot coffee and freshly prepared breakfast in our dining room. Head back to your suite to refresh before setting out to explore Stonington Vineyards and our other favorite wineries along the CT Wine Trail. After dinner in downtown Mystic, return to your suite for a relaxing night by the fire. That sounds like a perfect day to us!
Check out our upcoming availability and book your stay today!