For May to October, one of our favorite experiences to suggest to our guests is sailing with Argia Mystic Cruises. The 81-foot schooner Argia is built of Honduran mahogany on white oak with seating for all 49 passengers. They offer morning, noon, afternoon, and sunset sailings on the calm waters of the Fishers Island Sound, an extension of the Long Island Sound. Hopping aboard Argia Mystic Cruises is one of the best ways to take in the stunning shorelines with lighthouses, historic homes, and sparkling waters.
If one ride with Argia Mystic Cruises only sparks your interest in getting out on the water, thanks to Mystic's location on the river and the Long Island Sound, you'll find a host of boat tours in this area. There's no shortage of ways to explore, from Tiki tours and personal power boats to steamboat rides and kayaks. As a guest at our Connecticut Bed and Breakfast, you'll only be about ten minutes from downtown Mystic—close enough to enjoy all the activities but set back in the beautiful countryside for the most relaxing getaway.
Head over to our reservation calendar and book your next stay at Stonecroft Country Inn today!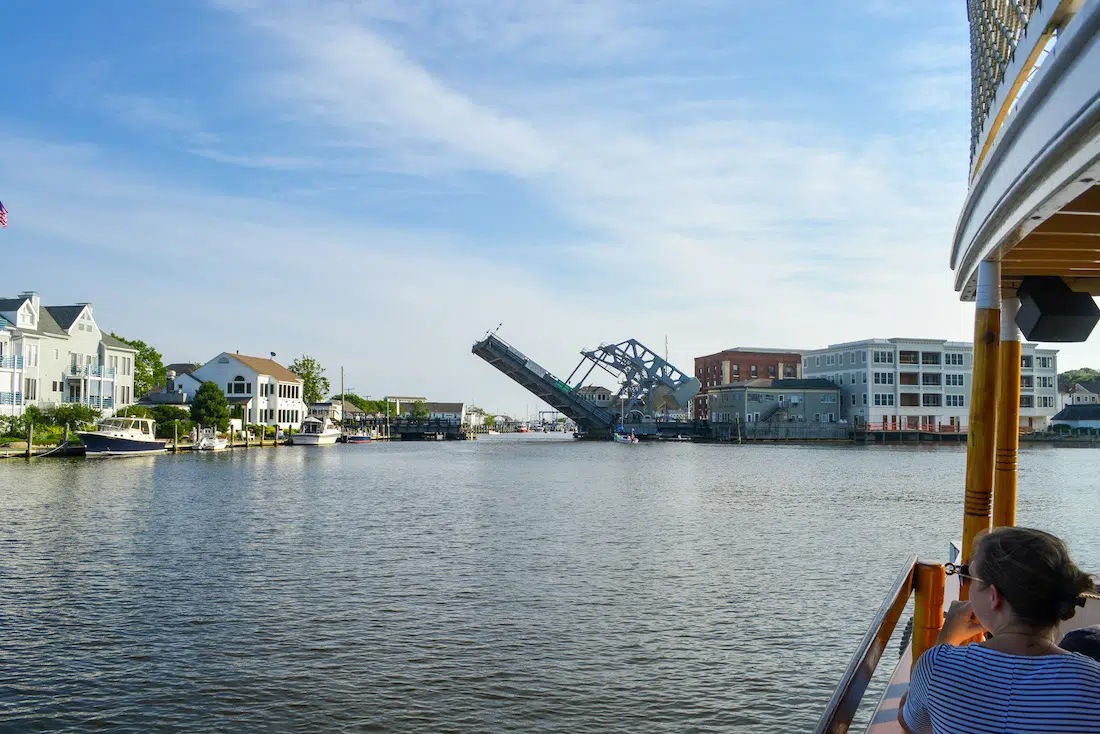 Argia Mystic Cruises & More Boat Tours
The New England Coast near Mystic is as picturesque as it gets, from lighthouses and historic homes peppering the shoreline, bright, glittering water with sandy beaches, and an abundance of boats sailing on the sound—it's one of the most beautiful places in the world. And the best way to experience it is by boat!
Here are five boat tours in Mystic to get out on the water: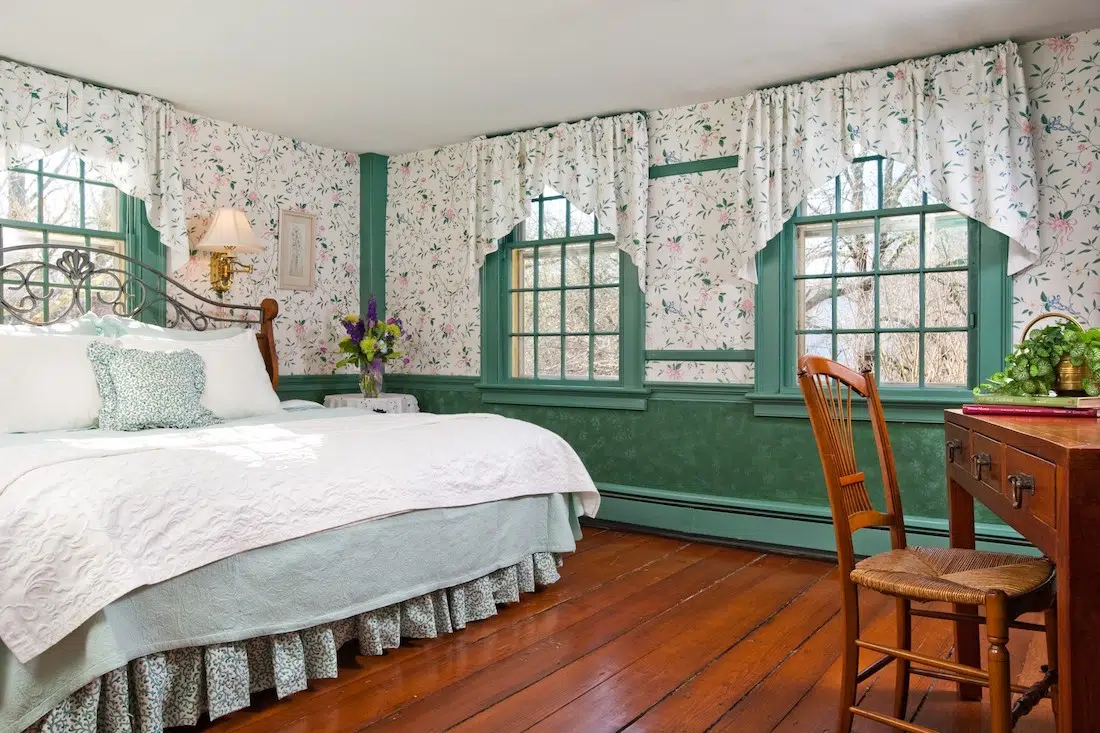 The Best Lodging near Mystic, Connecticut
For those looking to fully unwind from the daily grind, a guest room in our 1807 House is a perfect choice. For example, the Orchard Room (pictured above) is one of the most charming picks with original wide plank flooring, antique furniture, and whimsical decor. The large windows encapsulate our beautiful backyard with the ancient stone walls and rolling green lawns.
Sit in a comfy wing-backed chair as you feel the cool breezes of summer. Come winter, snuggle up with a good book by the crackling fire in the wood-burning fireplace (October 1 – April 30). The large king bed invites you to relax any time of year, and the spacious private bath with tub and separate shower is the best place to reset—especially after a day out on the water with Argia Mystic Cruises.
Start planning your next getaway to New England and book your vacation today!