Autumn is such a beautiful time of year to visit Connecticut, and there are so many fantastic things to do in Mystic during the fall. One of the biggest draws is the stunning changing of the leaves; the forests go from shades of green to bright pops of yellows, golds, reds, and oranges covering the New England countryside. The weather is ideal for hiking and strolling along the beach, and evenings become crisp and cool, best spent by a crackling and cozy fire.
Mystic is a small coastal village, best known for its scenic setting and nautical history, which you'll learn about on a visit to the Mystic Seaport Museum. Exuding that old New England charm, downtown Mystic and the surrounding areas offer the perfect location for a weekend getaway or more extended leisurely vacation. Only 90 minutes from Boston and a few hours from New York, it's a great destination to escape the city. First, you'll want to secure your Mystic lodging and Stonecroft Country Inn, Mystic's #1 rated Bed and Breakfast, has exceptional accommodations.
Fill your itinerary with all of the best things to do in Mystic, CT, and we promise you'll leave with unforgettable memories. Book today!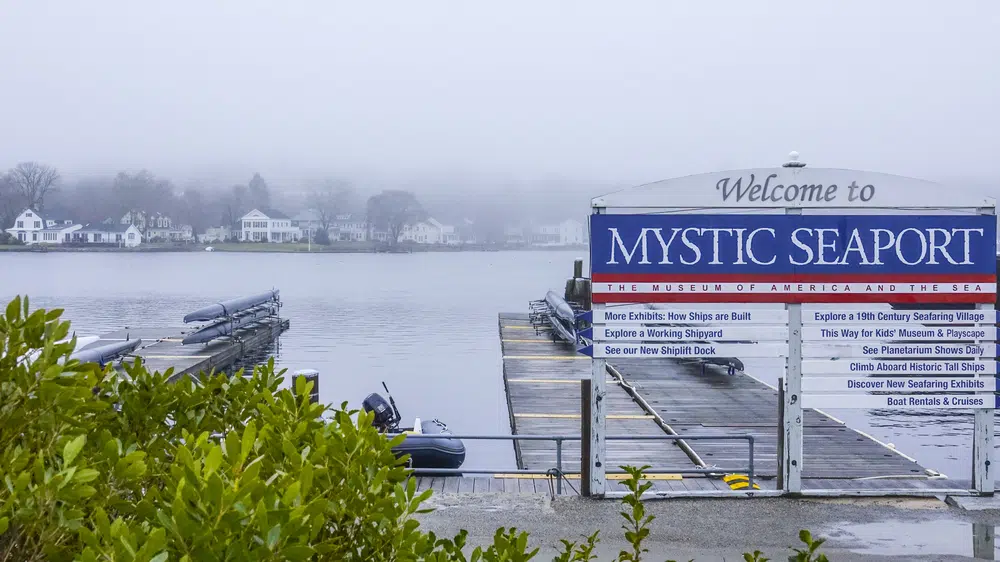 The 10 Best Things to do in Mystic, CT this Fall
For those who haven't experienced fall in Connecticut, then it's more than time to plan a trip to this gorgeous part of the country. The summer heat has dissipated, setting the perfect temperature to enjoy all of the things to do in Mystic, CT.
Here are our top ten things to do in Mystic this fall:
Exploring Downtown Mystic: Whether on the hunt for historical landmarks, waterfront views, or charming boutiques, the downtown area of Mystic is a lovely place to stroll, sightsee, and support local small businesses.
Mystic Seaport Museum: As one of the most impressive museums in the country, this collection of maritime artifacts, sailing ships, and historic buildings is by far one of the best things to do in Mystic.
Mystic Aquarium: Be sure to stop by the Aquarium on the waterfront, the Steller sea lions are a big draw, and these dedicated marine biologists work tirelessly for conservation efforts and education.
Shopping at Olde Mistick Village: Park your car at this outdoor village venue and peruse the collection of shops, boutiques, and cafes on foot. You'll love the selection of souvenirs and more to bring home with you!
Seafood feasts at the local Mystic restaurants: Oysters on the half shell, lobster rolls, and fish and chips are all must-eats on any trip to New England. Check out our list of the best restaurants in Mystic to check out during your stay.
Hiking at Bluff Point State Park: This Connecticut state park is a hidden gem tucked between the Poquonnock River and Mumford Cove on the Long Island Sound. You'll love the hiking trails through marshlands, shorelines, and forests.
Birdwatching at Denison Pequotsepos Nature Center: From birdwatching, hiking in the woods, and touring a historical homestead, you'll find some of the best things to do in Mystic at this lovely nature area just outside city limits.
Cider Donuts at Clydes Cider Mill: It's an annual fall tradition to head to this farm and cider mill for autumnal flavors and harvest activities.
Wine Tasting Stonington Vineyards: Fall is an excellent time for wine tasting; it's the grape harvest season, after all! Stonington Vineyards is one of our favorite Connecticut wineries for tastings and tours. Check out our package with wine tasting included in your stay.
Breakfast at Stonecroft Country Inn: As a guest at our Mystic Bed and Breakfast, you'll quickly see that one of the best things to do in Mystic is enjoying our housemade morning meals in the dining room. Piping hot coffee, creative and seasonal menu items and a peaceful atmosphere await you each morning of your stay.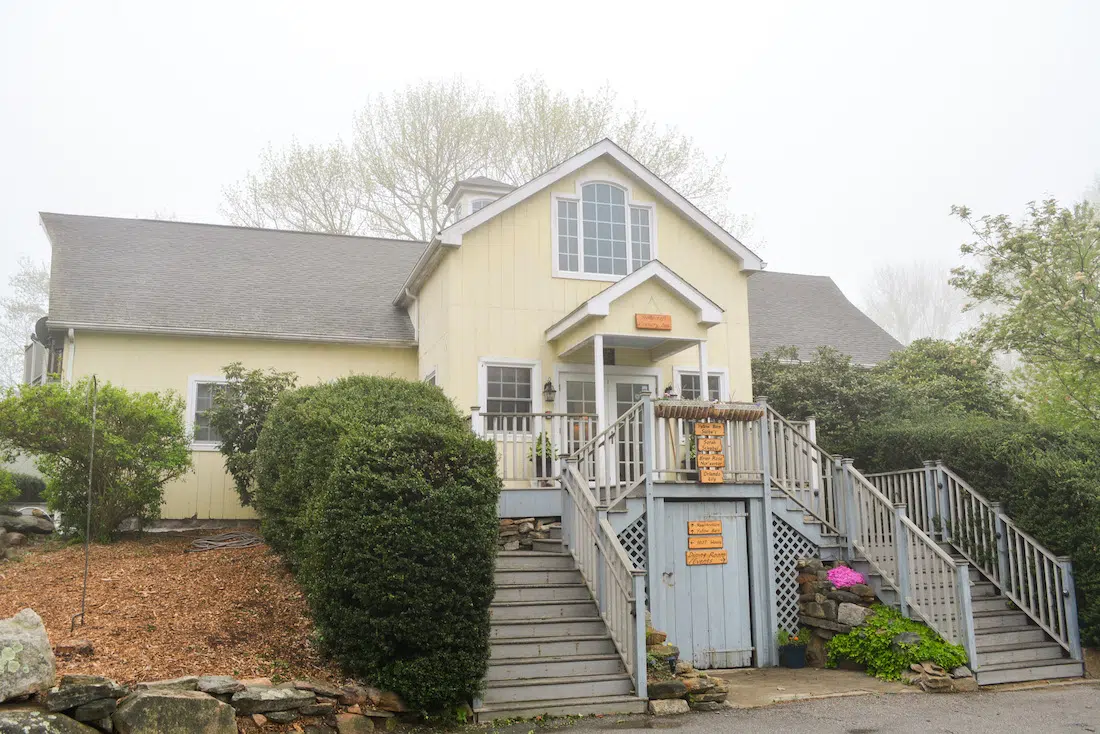 One of the Best Places to Stay in Mystic, Connecticut
Our Mystic Bed and Breakfast is one of the best places to stay in Connecticut. Not only are we close to all of the best things to do in Mystic, but our hosted lodging experience is second to none. With the brilliant fall foliage, scents of apple cider donuts in the air, and the crisp cool evenings, the stage is set for a romantic getaway filled with fireside chats. Just add a fantastic wine from Stonington Vineyards, and you'll be good to go.
Our Inn offers four guest rooms in the 1807 House and six suites in the Yellow Barn building—whichever room you choose, you'll feel as though you have your own private getaway at Stonecroft Country Inn. With our comfortable beds, high-end amenities, and luxurious touches throughout, you'll feel completely at ease and fully ready to unwind. Whatever it is you're searching to experience this fall, you'll find it in the charming town of Mystic, CT. Discover our favorite things to do in Mystic this fall and join us in New England.