One of the best wedding venues in Connecticut is located at the Stonecroft Country Inn, just five miles from downtown Mystic, down a scenic backroad with sweeping green lawns, forested surroundings, and excellent lodging accommodations. We offer a menu of different options—with multiple locations for an outdoor ceremony, a beautiful dining room for indoor events, and a classic tent space for an indoor/outdoor feel.
The historic Inn is a perfect place for the newlyweds to spend their wedding night together, and there's plenty of room for the happy couple's closest family and friends to stay as well. This takes a lot of guesswork out for your guests. We have ten rooms, four in our historic 1807 House and six in the Yellow Barn building. Many of which serve as beautiful honeymoon suites! You'll relax in the hands of our talented wedding planners—as we've hosted hundreds of successful and elegant ceremonies. Start planning your big day at one of the best wedding venues in Connecticut, and book a consultation today! 
For those still undecided, one of the best ways to get a feel for our space is to plan a romantic weekend getaway to our Connecticut B&B. It's the greatest way to envision your dream event. Book your suite for two today!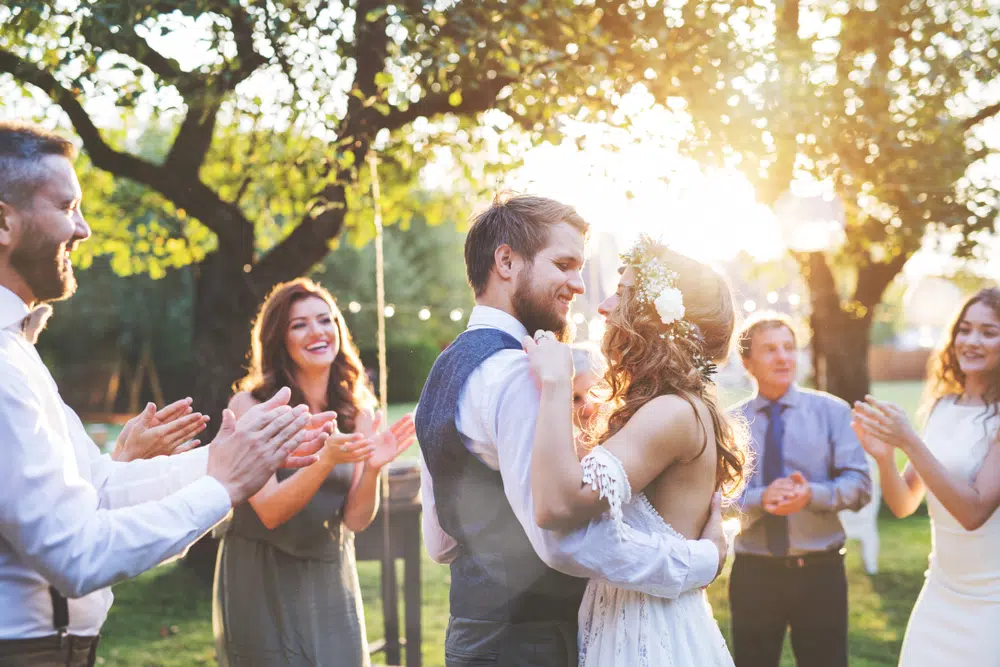 One of the Best Wedding Venues in Connecticut
As you begin sifting through the best wedding venues in Connecticut, let us help you envision your big day. Imagine your wedding ceremony set back on our rolling lush, green grounds, a backdrop of blooming flower gardens, charming koi ponds, historic stone walls, or before the handsome dining room fireplace. We host weddings year round, depending on your favorite season: the bright greens of spring, sunny days of summer, colorful hues of fall leaves, and cozy indoor ceremonies with the possibility of snow blanketing the ground.
Due to our years of experience hosting weddings at our Connecticut venue, we have a list of preferred caterers and photographers we thoroughly enjoy working with. This creates a sense of ease for the couple planning their event. We're also one of the best wedding venues in Connecticut due to our location in Mystic. You'll find plenty of fun and exciting activities to experience with your loved ones leading up to or after the big day.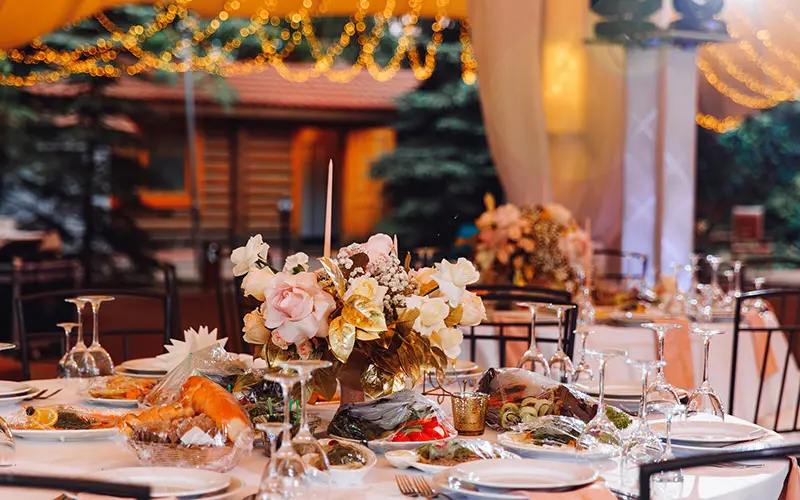 Stonecroft Wedding Venues in Connecticut: Packages
Use of our dining room with a beautiful stone fireplace for up to five hours, complete for up to 75 guests.
Use of our lovely lawn for tent set up or outdoor ceremony.
The gas fireplace or air conditioning (depending on the season).
A sound system using a CD player.
Restrooms on site.
Dining Chairs and tables for up to 65 guests.
Serving tables.
Parking for 35 guest vehicles.
The best way to get all of the pertinent details is to plan a consultation with our Innkeepers. To best enjoy our space, you'll want to book rooms at the Inn which creates an all-inclusive atmosphere for the happy couple and their closest guests. Send an inquiry form to begin the exciting process today!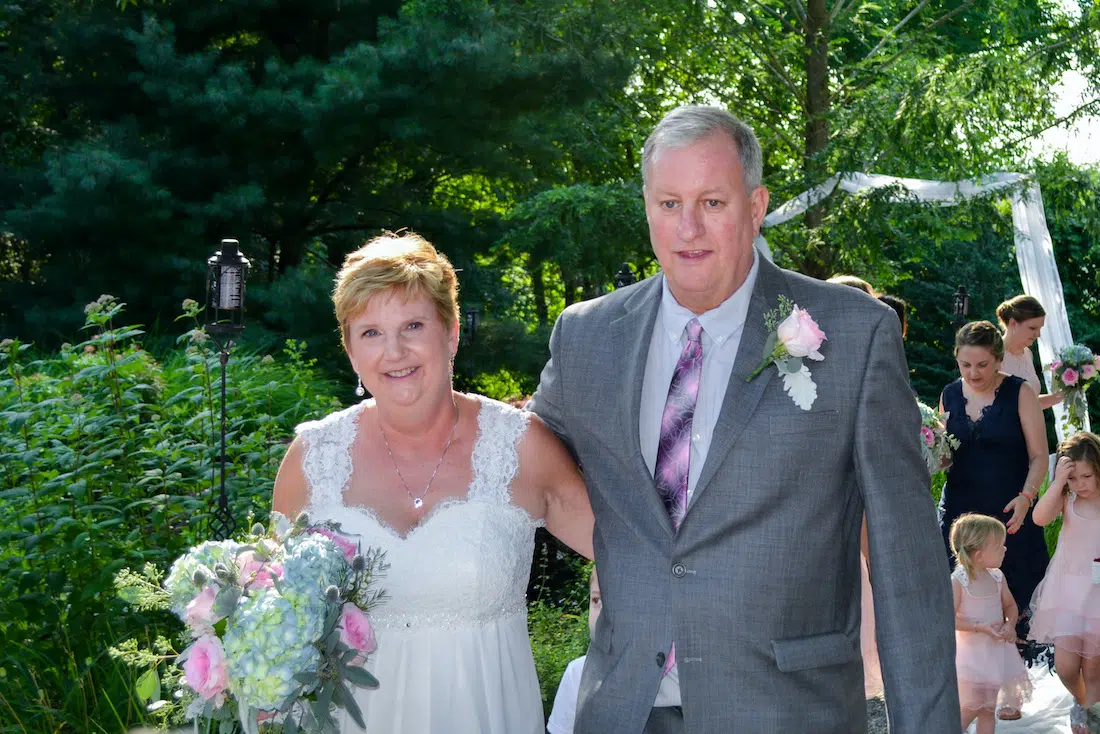 A Love Story at our Connecticut Bed and Breakfast
The Innkeepers of Stonecroft Country Inn, Scott and Jodie, just celebrated five years as owners and proprietors of their B&B. As somewhat recent newlyweds themselves, they understand the pressure for a beautiful, timeless, and smooth ceremony and reception. Planning a wedding is similar to innkeeping on a day-to-day basis, where sometimes you have to roll with the punches and always stay calm under all circumstances. They will bring that expertise and experience to your special day. Start planning your wedding in Connecticut and let your dreams become a reality.
One of the best wedding venues in Connecticut could be the setting for your fantastic event! Book today.