A recent announcement by the Connecticut Department of Energy and Environmental Protect predicted an early start for the Connecticut fall foliage change this year. Historically, the leaves begin to switch from lush greens to golden and reddish hues in mid-October but expect to see these autumnal colors starting as soon as the last week of September in 2022. Thankfully, there are so many amazing state parks, nature, and scenic drives in which to best soak up this stunning show.
As a guest at our Mystic Bed and Breakfast, you'll be able to take in the Connecticut fall foliage from our beautiful 6.5-acre grounds and the windows of your guest suite. Whether you stay in our restored historical 1807 house or renovated yellow barn building, you'll feel completely at ease and at home in our luxuriously appointed guest rooms and suites. Located just five miles from downtown Mystic, you'll be close to everything but set back in the peaceful countryside.
Check out our upcoming availability while the Connecticut fall foliage is in full bloom! Book today.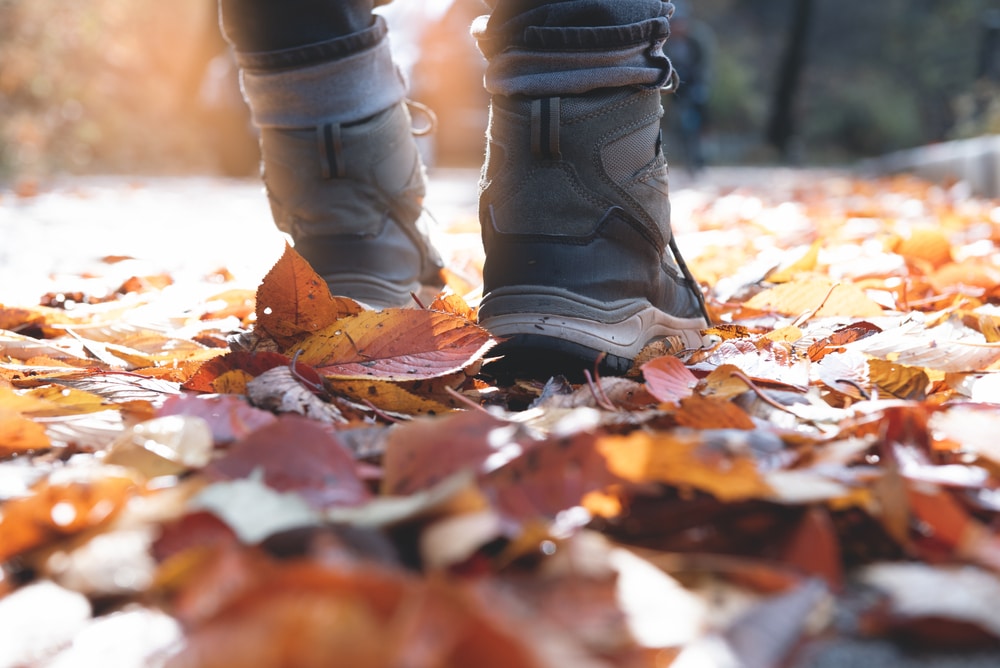 Best Ways to View the Beautiful Connecticut Fall Foliage
While you'll have fantastic views of the Connecticut fall foliage from the windows of your guest suite and on leisurely strolls on our grounds, we're sure you'll want to get out and explore Mystic and the surrounding areas on your stay. Here are some of our favorite places to catch the changing of the leaves:
Bluff Point State Park: To best experience the stunning Connecticut fall foliage along the shore, you'll see that and more at this State Park. Bluff Point boasts a scenic four-mile loop that takes you through wooded peninsulas, lush forests, pebbled beaches, and the rocky shoreline.
Haley Farm State Park: Adjacent to Bluff Point State Park by a pedestrian walkway over the railroad tracks, you can explore the preserved Colonial-era farmlands at this 267-acre park under the shade of beautiful trees.
Clyde's Cider Mill: Watch the workings of the old mill and cider press, shop for local harvest products, and taste some fantastic wine and cider, you could easily spend a few hours at Clyde's Cider Mill. You'll love the scenic drive from our B&B, as this area will be awash in the pretty Connecticut fall foliage. Don't miss the famous apple cider donuts, a local favorite yearly tradition.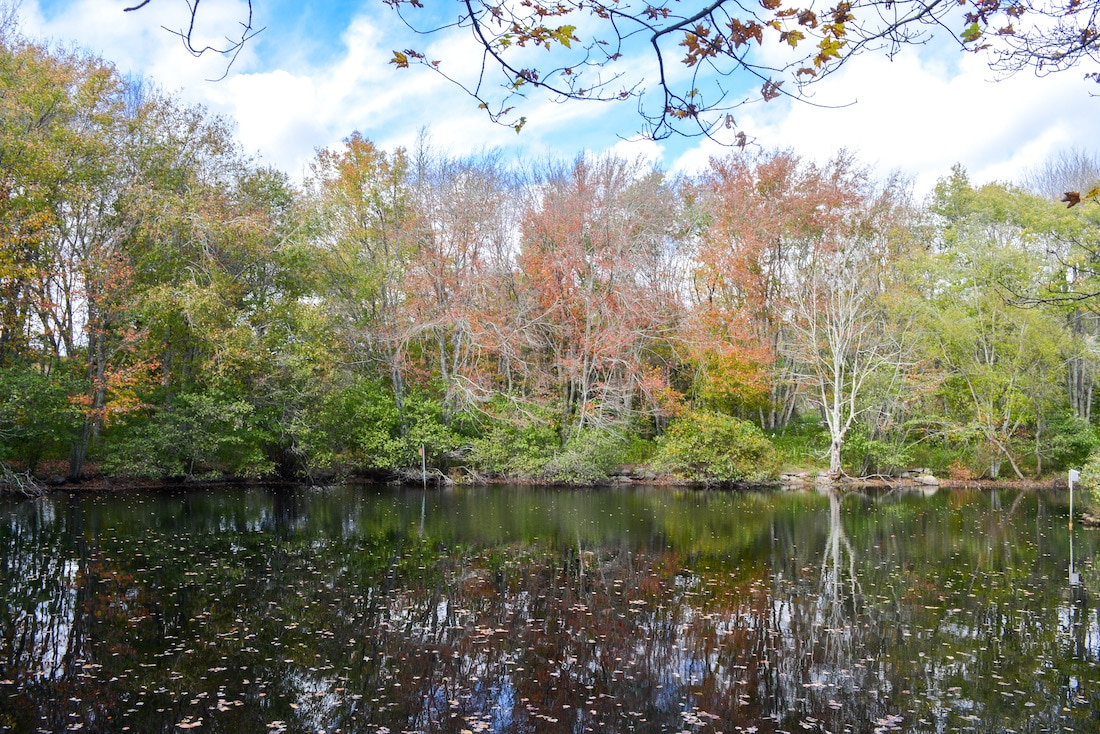 Denison Pequitos Nature Center: One of the best places to head out on a hike surrounded by the changing Connecticut fall foliage is the Denison Pequitos Nature Center. The 350-acre preserve offers 10-plus miles of trails, a natural history museum, a wildlife sanctuary, and a nature store. It's the perfect addition to any vacation to Mystic, CT, to connect with the great outdoors. Take the Stone Bridges Trail, an easy 1.3-mile route that traverses stone and wooden bridges along the way under the stunning trees in autumnal hues.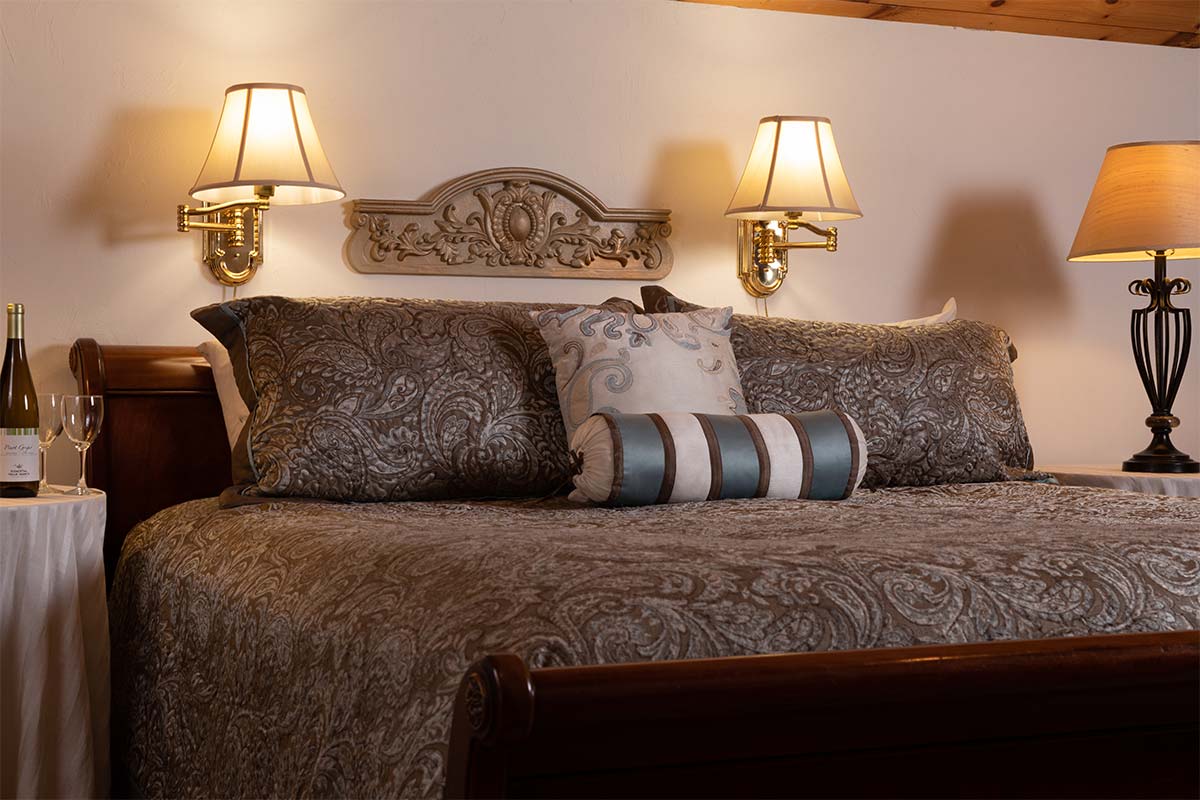 Cozy and Comfortable Lodging at our Mystic B&B
Each and every room of our Mystic Bed and Breakfast is unique, whether it be a guest room in our historic 1807 house, a masterfully renovated suite in our Yellow Barn, or a common sitting area or outdoor space on the grounds. The maintained gardens are framed by ancient centuries-old stone walls and beyond those lie acreage of Conservation forests. Our area is the perfect backdrop for a romantic getaway for two, a friend's weekend, or a solo retreat to experience the Connecticut fall foliage.
We also offer a host of special add-ons and packages to make your stay the best it can be. If you're a history buff, our Mystic Seaport package is a must. Our goal is always to accommodate special requests whenever possible, so please feel free to ask. Book your stay today!