For nearly 70 years the Denison Pequotsepos Nature Center has welcomed visitors to experience the joy and beauty of the Connecticut wilderness. The 350-acre preserve offers 10 plus miles of trails, a natural history museum, a wildlife sanctuary, and nature store. It's the perfect addition to any vacation to Mystic CT to connect with the great outdoors.
A trip to Denison Pequotsepos Nature Center is as entertaining as it is educational. Visitors can trek through the wooded trails, explore the exhibits, and get an up-close look at the horned owls, hawks, and other species being rehabilitated at the sanctuary. Thankfully, the Denison Pequotsepos Nature Center is just five minutes from Mystic, so after a long hike you can pop downtown for a late lunch or early supper.
Our Mystic Bed and Breakfast is only about 10 minutes from the Denison Pequotsepos Nature Center. After you join us for an amazing breakfast of house made goods and entrees, you can set off on your adventure in the Connecticut countryside. The ten unique and comfortable guest suites are the best place to relax and unwind, especially after hitting the trails. Check our fall availability and book your next stay today!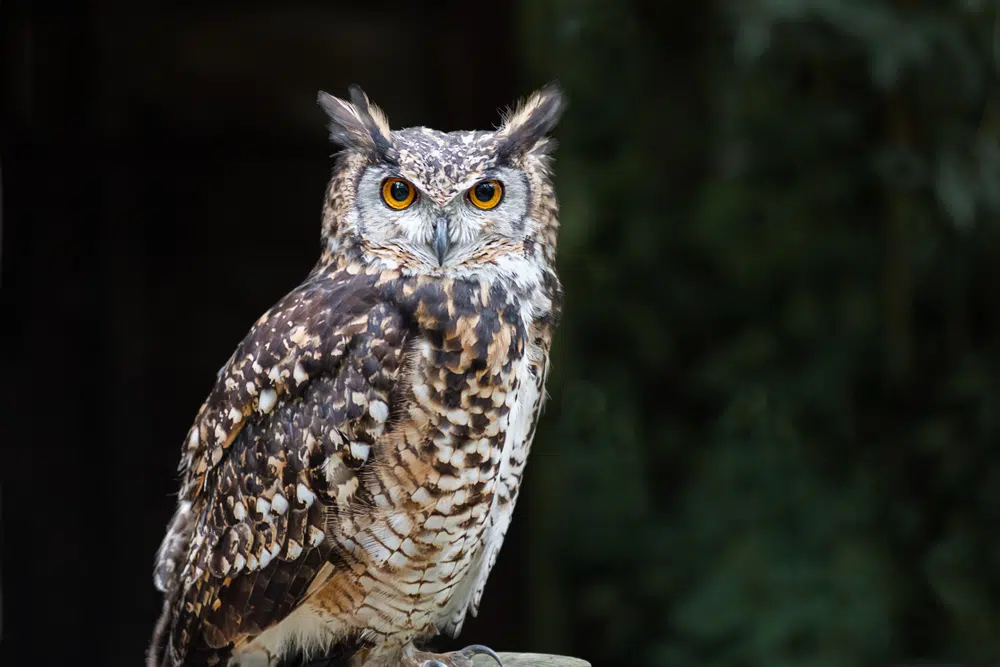 View Wildlife at the Denison Pequotsepos Nature Center
The fall is a lovely time in Connecticut. The trees change from the verdant greens to the golden hues of autumn. The Denison Pequotsepos Nature Center at this time of year will be awash in color, making hiking through the mile of trails that much more magical.
Here are five things to know about the Denison Pequotsepos Nature Center before you go:
Hiking trails: The ten plus miles of hiking trails at the Denison Pequotsepos Nature Center are accessible and clearly marked for easy adventures through the woods. Maps are available at the visitors center and trails are broken down into ten different short hikes. One of the favorite trail options is the Stone Bridges Trail, it's 1.3 miles and traverses stone and wooden bridges along the way.
Stillman Mansion Trail: This a popular trail for exploring these wooded areas and taking in a bit of ancient history. It weaves through red cedars and open woodlands. It's an easy half mile trail that also takes you past the foundation and quarry of the Stillman Mansion of 1894.
Coogan Farm Nature and Heritage Center: In 2013, the Denison Pequotsepos Nature Center acquired this 34 acres of land that contain the historical Coogan Farm. It remains the last undeveloped farmland in this area near Mystic. The property has amazing views of the Mystic River and contains two crucial watersheds for the local wildlife.
Natural History Museum and Nature Center: Here you'll find exhibits on the local wildlife and habitats. If you're interested in learning more about the area, this is the place to do it. Any of the staff members on hand can offer information.
Wildlife Sanctuary: The Denison Pequotsepos Nature Center is home for many unreleasable hawks, horned owls, and other birds species. They also work tirelessly on rehabilitating injured birds for release back into their natural habitat. You'll be privy to some of these procedures and get to see these majestic birds up-close and personal.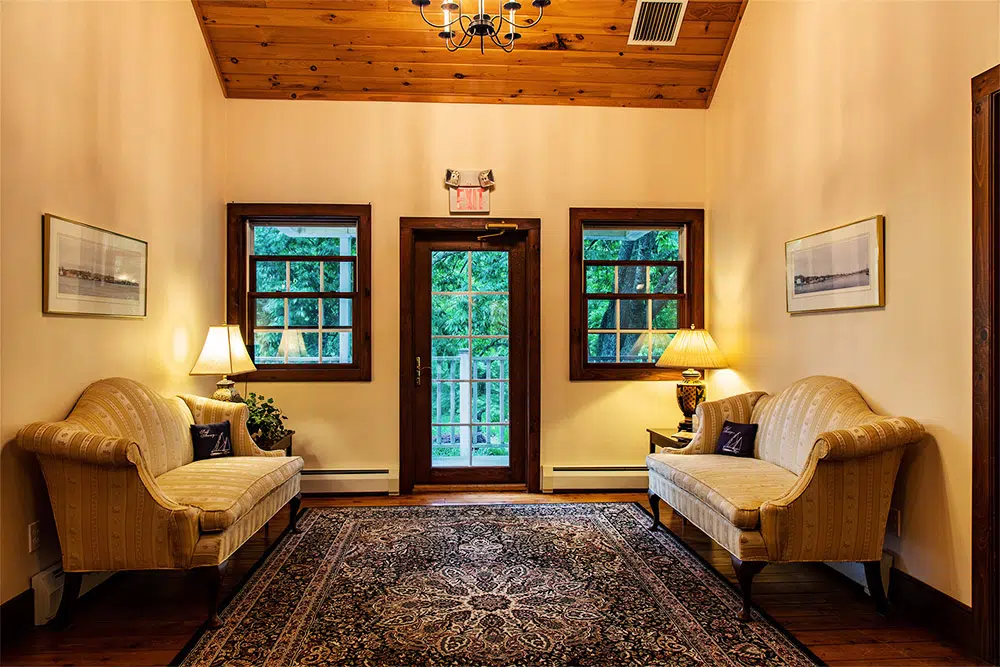 Elegant Lodging at our Mystic Bed and Breakfast
Every room of our historic Inn is special, whether it be a guest room in our charming 1807 house, a masterfully renovated suite in our Yellow Barn, or a common outdoor space on the grounds. Our gardens are maintained and set a lovely backdrop for any stay in Connecticut, whether it be a romantic getaway for two, a friends weekend away, or a solo retreat.
We also offer a host of special add-ons and packages to make your stay the absolute best it can be. If you're a fan of wine, our wine tasting package is a must! Plus, we're always happy to try and accommodate specific requests, so please feel free to ask. Book your stay today!