Fall is all about apple cider (the drink or in donut form), wine tasting, and pumpkin spice and at B. F. Clyde's Cider Mill you can find it all. Since 1881, Clyde's Cider Mill has been bottling and selling hard ciders, apple wine, jams, jellies, and other fall related goods. In fact, the mill is the oldest (and only) steam powered cidery still operating in all of the United States.
There's so much to do at Clyde's Cider Mill! From watching the workings of the old mill and cider press equipment to shopping for local harvest products and wine and cider tasting, you could easily spend a few hours here. As always, don't miss the famous apple cider donuts, a local favorite yearly tradition.
Our Mystic Bed and Breakfast is less than ten minutes drive from all the fun at Clyde's Cider Mill. It's a perfect outing to celebrate autumn and spend some time out in the fresh country air. As a guest at the Stonecroft Country Inn you'll be surrounded by the quiet and calm of our location. A stay here is one of the best ways to relax and unwind away from the hustle and bustle of the city.
Join us the fall for relaxing getaway in the Connecticut countryside and book today!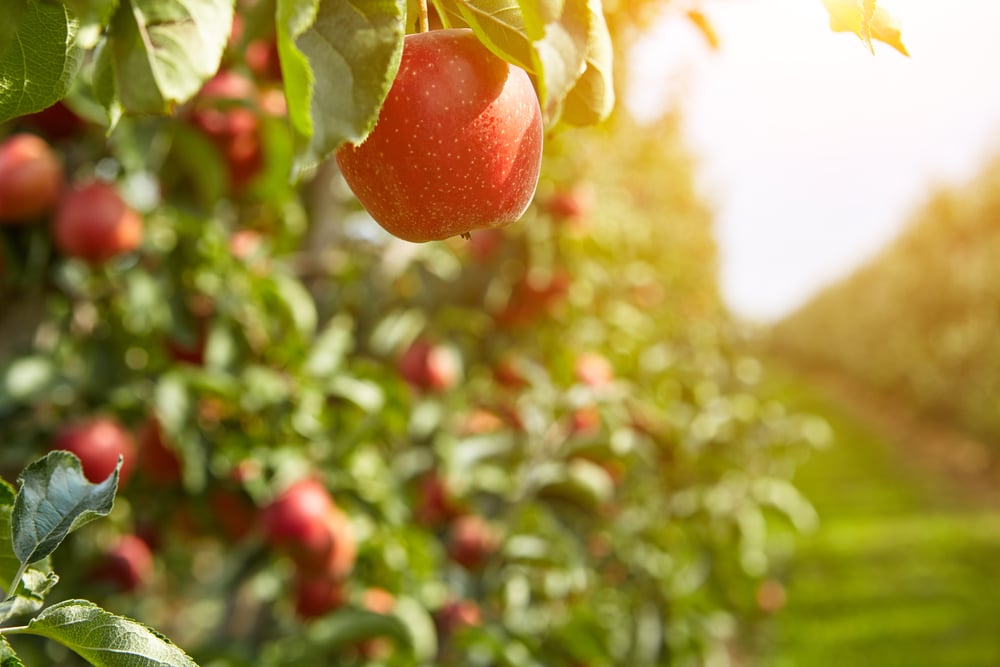 Experience the Best Fall Activities at B. F. Clyde's Cider Mill
You'll feel whisked back in time as you arrive to Clyde's Cider Mill just outside Mystic CT. The Victorian-style building welcomes locals and visitors alike starting September 1st each year (for many this is a yearly fall tradition.) It's truly a treasured historical landmark of the area. Once you've been, you'll see why!
Here are five things to know about Clyde's Cider Mill before you go:
As the oldest steam powered cider mill in the United States, one of the most interesting things about visiting Clyde's is watching the cider making process. The old equipment, some of it dating back to the late 1800s is still there and in working order. In fact, if you visit on a Saturday and Sunday around 11am in the months of October and November you'll be sure to see the cidery in action.
It's the perfect spot to grab locally made goods to bring back to friends and family. From maple flavored items, jams, jellies, and pickles you'll find an array of products to take home with you. If you're looking for souvenirs, there's also a large selection of harvest-themed crafts and art, perfect as a memento of your trip to Connecticut.
A small rustic building is dedicated as the wine and cider tasting room. Clyde's Cider Mill produces eight distinct hard ciders from dry, semi-sweet, to sweet aged in oak whiskey barrels. They also make wine from apples, creating a fun adult beverage with fruit flavors. A new addition to the drink menu are their fun boozy apple cider slushies!
You'll want to take some of their homemade fudge, apple pies, cider donuts, and other treats back to the Inn with you. Best enjoyed fresh, these treats are well worth the calories, especially when on vacation.
The cidery has been in the Clyde family for well over one hundred years. B.F. Clyde bought the farm and orchard in 1881 and began the cider mill operations in 1898. In the beginning, due to the lack of refrigeration all the cider they produced was fermented and included alcohol, they almost went out of business during prohibition, but managed to survive and be what Clyde's is today.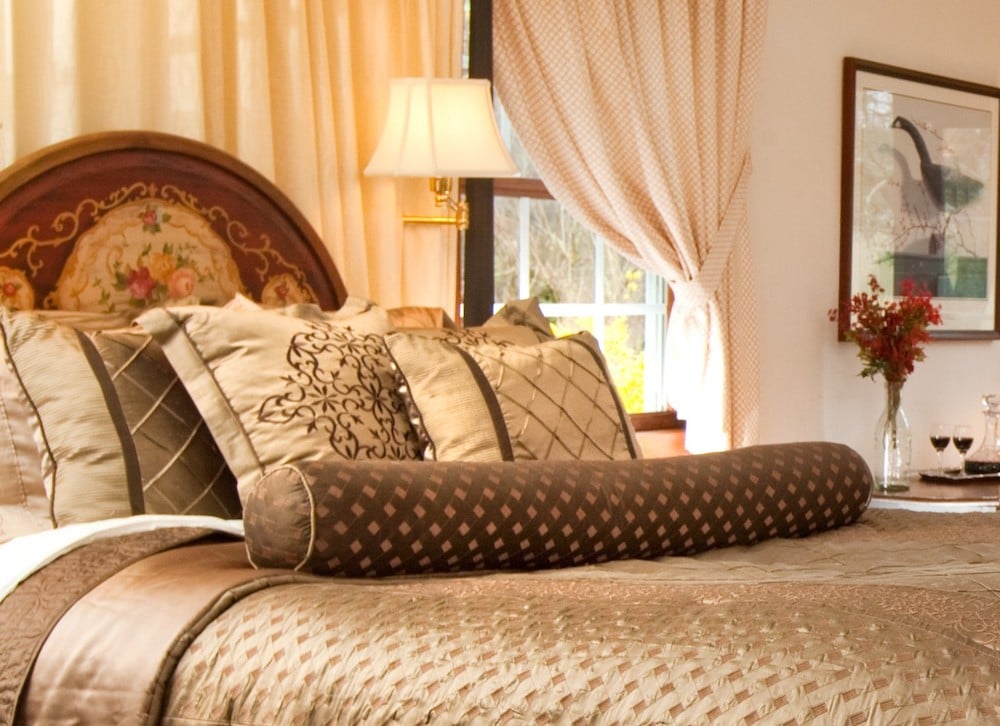 Cozy Lodging for Autumn at Our Mystic Bed and Breakfast
There's something especially nice about fall in Connecticut. The nights are perfect for cozying up next to a fire with your special someone or enjoying a long leisurely soak in a warm bath. Our Mystic Bed and Breakfast is set on a beautiful piece of land surrounded by forested grounds. You'll be able to view the glorious fall foliage right from the windows of our Inn or on a stroll around the gardens.
We also offer a delectable home made breakfast each morning in the Yellow Barn. Due to the seasonal nature of our menu, in the autumn months there will be harvest-style treats and entrees with local ingredients. Feel free to bring your morning meal to the stone terrace under the grapevine shaded pergola—the best place to enjoy a steaming cup of fresh brewed coffee in the morning. Start planning your fall getaway to Mystic CT and book your stay today!