Our Connecticut Bed and Breakfast is more than just a place to stay—as a guest here, you become family. Our hospitality is unparalleled, and our attention to detail is impeccable. From the moment you turn up our quiet drive, you'll see that Stonecroft Country Inn is set back on an idyllic property in the beautiful New England countryside—the perfect space for relaxation and rejuvenation. Whether you're seeking a place to celebrate an anniversary or birthday or just planning your next getaway, our romantic Connecticut Bed and Breakfast is a lovely space for all of the above.
As a member of the Select Registry Association, our Connecticut Bed and Breakfast is held to the highest standards for service, cleanliness, and value. The Select Registry group, a non-profit organization, represents more than 300 Inns and B&B across the U.S. If you're a frequent guest, you should consider becoming a member of this select group for discounts and industry rewards. At our B&B, we're more than happy to accept your "Select Rewards" certificates—which also come along with other treats like prosecco and strawberries upon check-in.
We can't wait to host you at our Connecticut Bed and Breakfast; book today!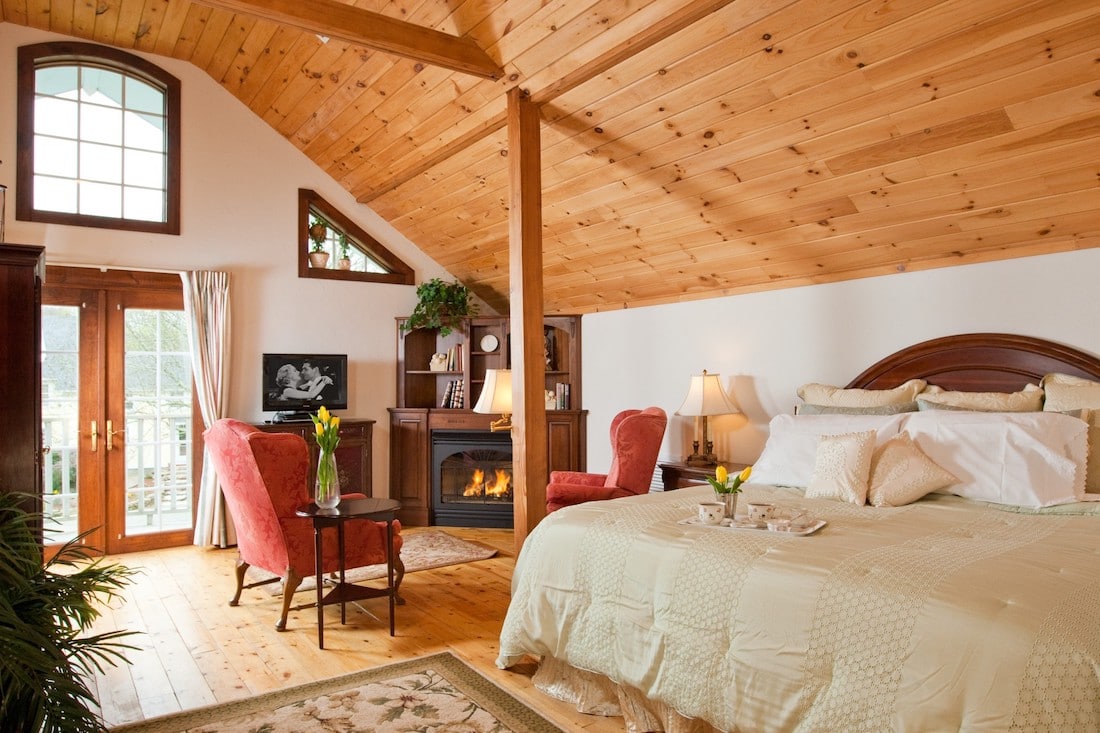 The Best Connecticut Bed and Breakfast for Romance
Now that you're ready to book, here are five things you should know about our fantastic Connecticut Bed and Breakfast:
Elegant and Unique Lodging Accommodations: Our six-acre property is home to two buildings that comprise our Inn. The 1807 House has four rooms with historical appeal—original wide plank floors and architectural details from the past. Three of these guest rooms offer wood-burning fireplaces, while all have private baths and charming decor. The post-and-beam Yellow Barn building houses our other six spacious and modern guest suites.
Special Packages and Add-Ons: We offer an extensive menu of ways to enhance your stay at our Connecticut Bed and Breakfast. From small (but important) add-ons like fresh flowers, wine, and chocolates to full packages, including wine-tasting at Stonington Vineyards or a visit to the Mystic Seaport Museum.
Convenient Location to Mystic and More: Our Inn is just five miles from downtown Mystic, a charming maritime village with lovely architecture, museums, art galleries, local boutiques, and delightful eateries. Spend the day along the Mystic River, watching the sailboats and cruises leave the port. Find a spot at Mystic restaurant for oysters on the half shell or the fresh catch of the day. There's so much to do in Mystic!
Three-Course Homemade Breakfast: We thoroughly subscribe to the adage that "breakfast is the most important meal of the day," and as a guest at our Connecticut B&B, allow us to take care of your morning fare for you. You'll find fresh-baked muffins and bread, sweet and savory entrees, and lighter fruit courses, all paired with piping hot coffee and other favorite AM beverages.
Countryside Weddings and Events: Our stunning grounds and beautiful yellow Inns are the perfect backdrops for your wedding day or special event. You'll have your pick of lush grounds, blooming gardens, elegant koi ponds, historic stone walls, or before our impressive dining room fireplace. Plus, the help of our brilliant wedding and event planners. Check out our wedding packages and set up a consultation today.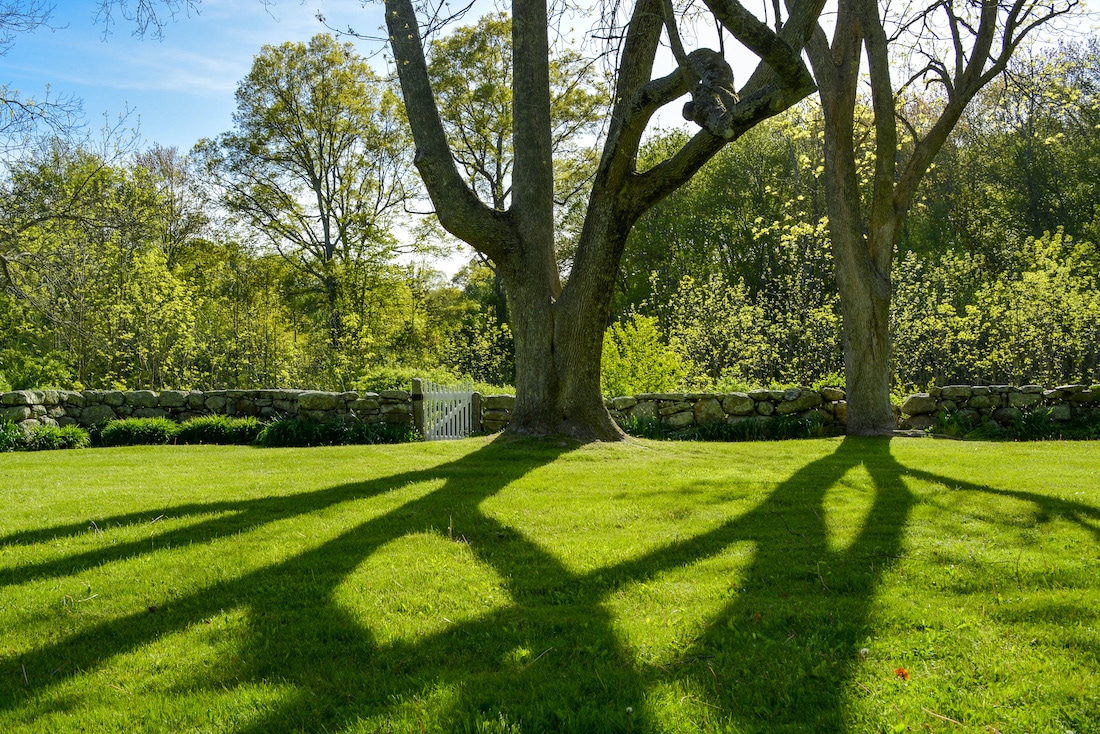 Explore our Stunning and Historic Grounds
Our Connecticut Bed and Breakfast sits on a beautiful six-acre parcel surrounded by 300 acres of Conservatory Woodlands. Ancient stone walls line our property with two sweeping emerald green back lawns. Each season in New England has its perks, summer for sunny, warm days, fall for the changing of the leaves, winter for the dusting of snow, and the bright blooms and fresh start of spring. No matter which time of year you plan your visit, plenty of exciting adventures await you during your stay.
You're first time staying with us, more than likely, won't be your last! Join us in New England for your next getaway. Head over to the reservation calendar and book your room or suite today!