Our Connecticut beaches are a huge draw to this area during the summer months. These beautiful New England sandy shorelines are ideal for swimming, sunbathing, and picnicking. And talk about picturesque, with sailboats off on the horizon, classic lighthouses and historic homes peppering the coastline, and the pristine waters of the Long Island Sound and beyond—it's just a magical part of the world!
Spending a warm afternoon out at one of these favorite Connecticut beaches is a memorable addition to any getaway. Our Mystic Bed and Breakfast is the best place to retreat back to after a long day in the sun. Stonecroft Country Inn is the ideal space for romantic getaways for two, friend's vacations, or even a solo trip for true relaxation. You'll find our historic garden grounds one of the most peaceful places in all of Connecticut.
Head over to our reservation page and start planning your next getaway to New England today!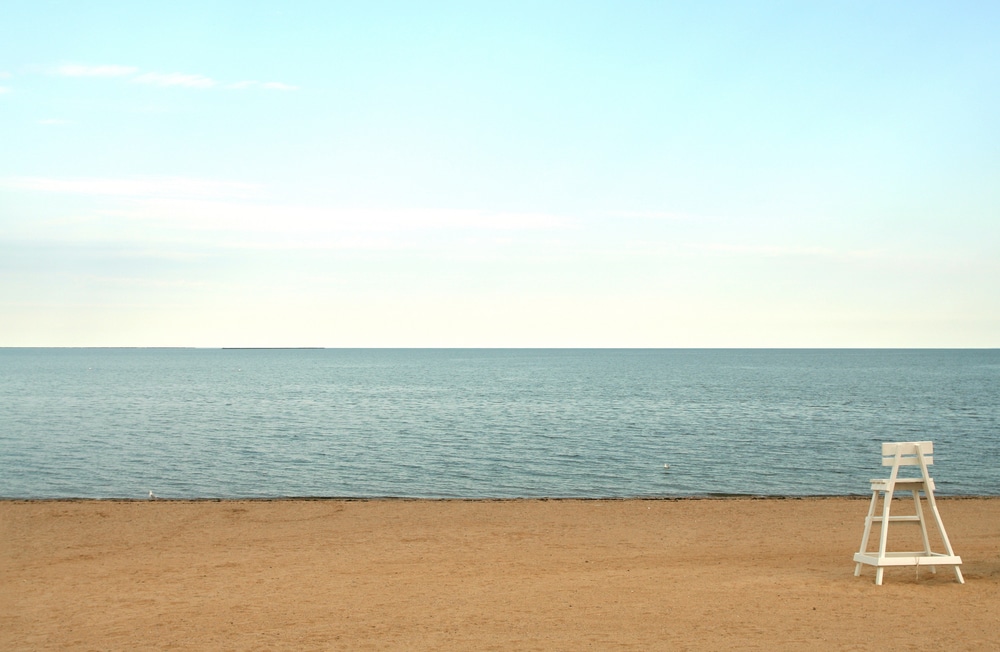 The Best Connecticut Beaches near our Mystic B&B
Some of the best Connecticut beaches are within a quick drive from our Mystic Bed and Breakfast. These sandy shores along the Long Island Sound, Mystic River, and quiet inlets are unique places to soak up the New England sunshine.
Here are seven beaches in Connecticut to check out this summer:
Williams Beach: As the only public beach in Mystic, this is a popular spot for locals and visitors alike. This is one of the smaller Connecticut beaches with only 120 feet of sandy shore, creating an inviting location for dipping your toes in the calm waters or relaxing for an afternoon break in the sun.
Dubois Beach: Located at the tip of Stonington Point, just across from the Stonington Harbor Lighthouse, you'll take in some quintessential New England scenery at this nearby beach. Plan on grabbing lunch on Water Street to enjoy in the shade of the wooden gazebo.
Esker Point Beach: This pretty beach is just about three miles outside Mystic, and the water is known for being exceptionally calm in this area. Don't miss the Summer Soundwaves Concert Series for live music and dancing in the sea air.
Bluff Point State Park: While this Connecticut State Park is most known for its hiking and birdwatching opportunities, the rocky shoreline of this beach is a lovely place for treasure hunting and adventures. The three-and-a-half-mile loop is a fantastic way to stretch your legs and see the countryside.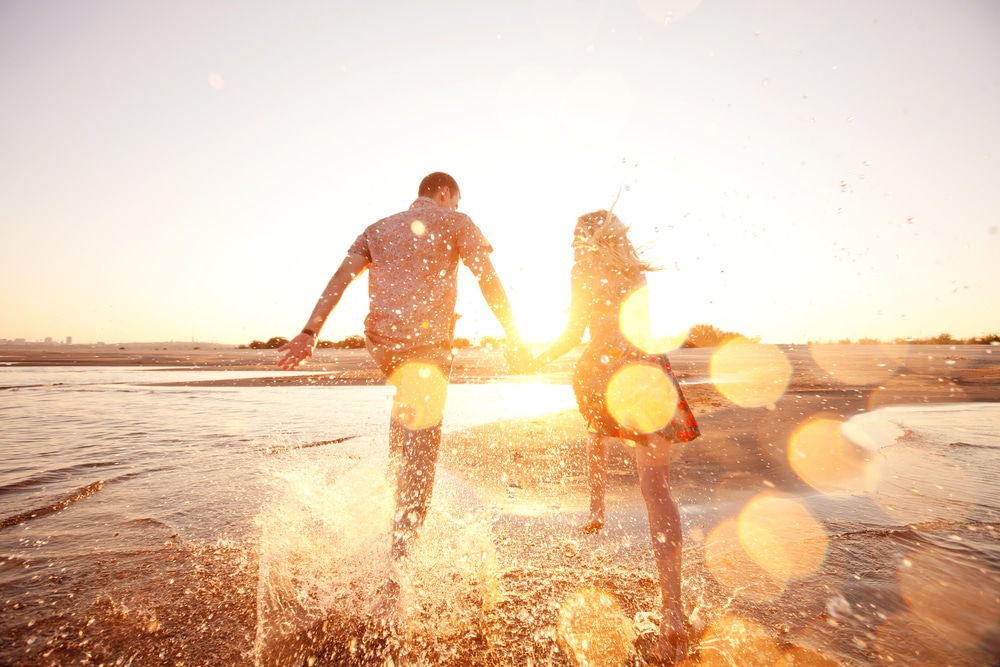 Ocean Beach Park: Often referred to as one of the most incredible Connecticut beaches, this area boasts about a half-mile of sandy shoreline for swimming and water recreation at this 50-acre park. For those who prefer to take in the water from the shore, the boardwalk here is ideal, and if you're lucky, you'll catch live music or entertainment in the summer.
Napatree Point Conservation Area: Over the border into Westerly, Rhode Island, this nature area has a lovely, pristine shoreline for long walks and nature viewing. It's a perfect spot for birdwatching, so plan ahead and pack those binoculars.
Misquamicut State Beach: It's about a half-hour drive to this beach in Rhode Island, but well worth the time in the car for the seven-mile stretch of soft, white sand. The State park encompasses about a half-mile of that shoreline, and it's conveniently located to the shops and rental shops in Westerly.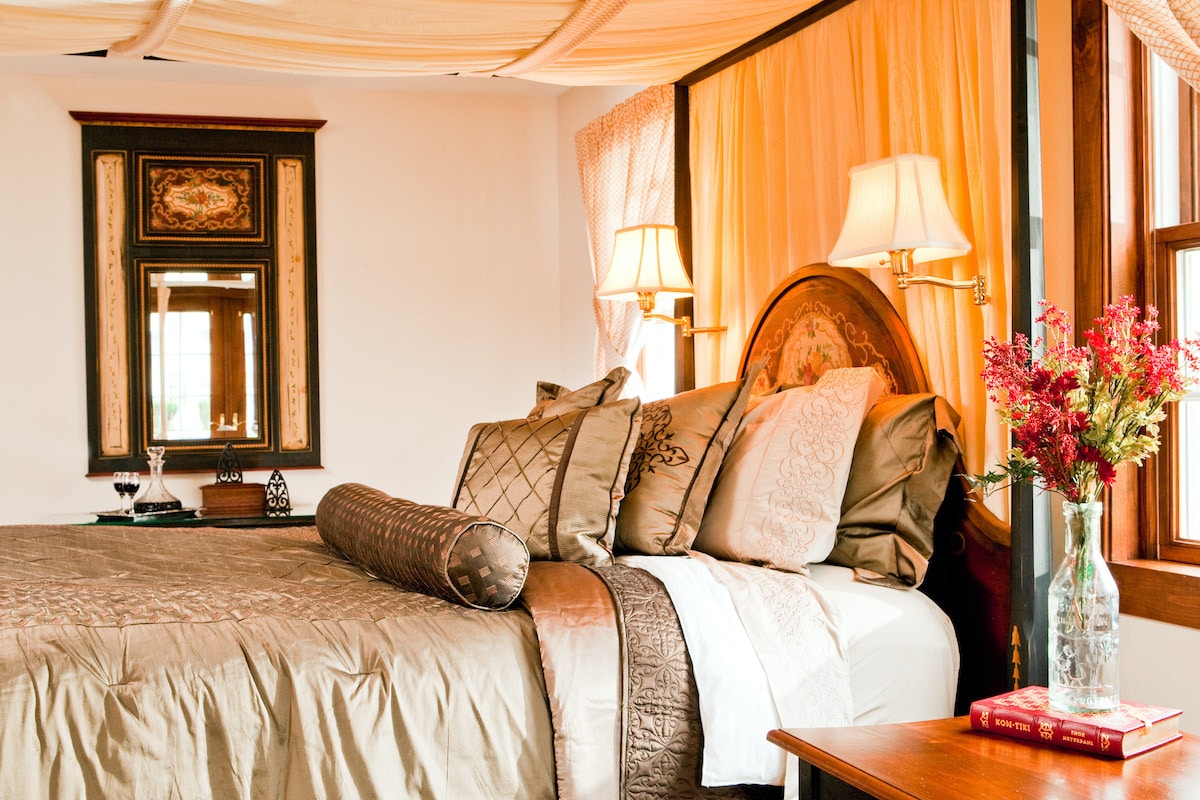 Calm & Relaxing Retreat at Stonecroft Country Inn
Exploring these fantastic Connecticut beaches is a must for your next getaway to Mystic. We'll be awaiting your return for pampering and relaxation. For those staying in the suites in our converted Yellow Barn building, you'll be ready to sink into one of the jetted soaking tubs, slip into your robe, and pop on your favorite show on Netflix. After a night of luxurious sleep, join us in the morning for a homemade gourmet breakfast service.
Our warm and welcoming staff is always on hand to offer recommendations, reservations, and directions. We're happy to accommodate special requests whenever possible. Join us in the beautiful Connecticut countryside this summer; get your reservation on the books now!