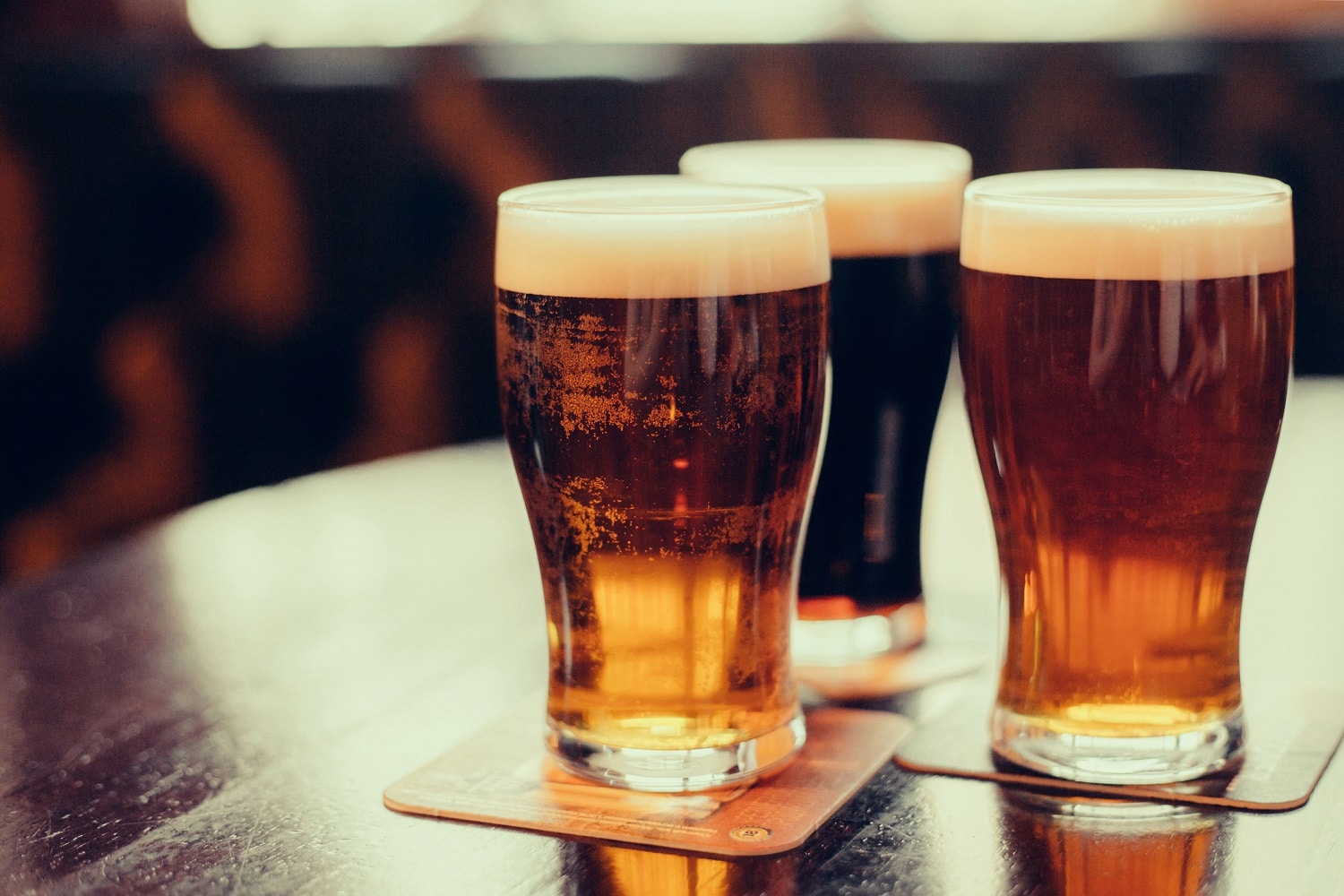 Any season is beer season along the Connecticut Beer Trail! And, when you visit the breweries near Mystic CT, you'll get a taste of what makes our area so great. There are many great reasons to visit breweries when you go on vacation, principally because beer is good and vacation is a fantastic time to drink it! But, you'll also have the opportunity to explore the brewing process in our historic corner of the country. That, in itself, is worth the venture! So, why not reward yourself this vacation with fantastic breweries and even better beer? Here are a few breweries near Mystic CT you need to check out.
When you're looking for the best things to do near Mystic, be sure to download our free Vacation Guide! It's full of great ideas for your trip, including insider information you'll want to know before you visit. At Stonecroft Country Inn, we want you to have the very best visit to Mystic possible!
Breweries Near Mystic CT via The Connecticut Beer Trail
The Connecticut Beer Trail is a group of breweries throughout the state making small batch craft beers to be sold and drank locally. If you visit the area frequently you can join the Trailblazers Club and reap many benefits like discounts and special events throughout the year. You can also keep up to date on some great upcoming events like Oktoberfest in West Haven at the Harugari Singing Society in West Haven, Connecticut.
Connecticut Breweries
Firefly Hollow Brewing Co.
Firefly is just waiting to share their passion for beer with you in their warm and welcoming atmosphere. This team of creative minds have been expressing their passion through endless experimentation in their brewing, and a tasting at Firefly will bring you on a journey through their collective imagination. Come get a feel for their saisons, ambers, stouts and more!
Willimantic Brewing Company
The Willimantic Brewing CompanyConnecticut scenic drive or two.
Beer'd Brewing Co.
With an attitude toward brewing that is one part art and one part science, the Beer'd brewmaster is doing something very special and in very small batches. You'll be hard-pressed to find these delicious beers anywhere but on site, as well as their rad paraphernalia. Housed inside the American Velvet Mill and serving up a variety of experimental beers, this is a very fun stop along the trail.
Thimble Island Brewing Company
This is one of the larger and more established Connecticut breweries. Thimble Island Brewing Company was officially founded in 2012 with the owners bringing years of experience from their home brewing days, and ready to let their creative juices flow in their own business. They continue to expand their beer list and production volumes and are well worth visiting when you're enjoying Connecticut breweries.
Grab a Cold One and Relax
Once you've taken your tour of these fantastic breweries, grab a cold one and relax back at Stonecroft Country Inn! Our comfortable and beautiful rooms are the spacious respite you need when you're on vacation. So, browse our availability today and plan your next Mystic getaway! Contact us today to book your stay!