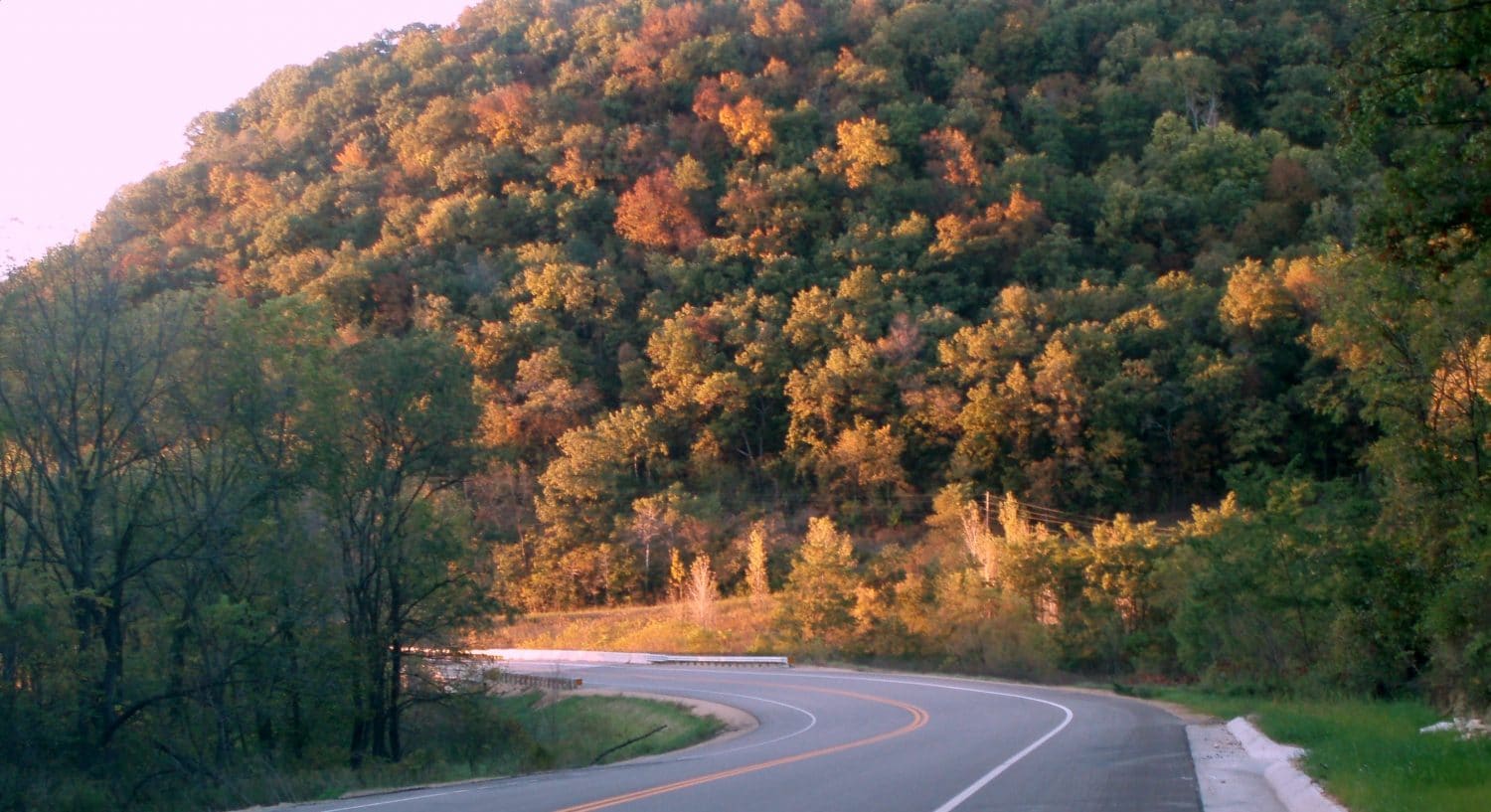 Get The Motor Running!
Whether you're touring the New England countryside or just passing through, Connecticut scenic drives offer some of the state's most breathtaking views. From historic coastlines to hilltops to beautiful fall foliage, driving these stunning roads is one of the best things to do in New England! Pack your bags and plan some great Connecticut scenic drives while you're here. Then, discover more fantastic Connecticut attractions in our free Vacation Guide! Don't waste countless hours planning. We'll give you all the information you need to have the best vacation: restaurants, events, shops, museums, outdoor activities, you'll know them all!
4 Scenic Drives in Connecticut to Brighten Your Trip

South Litchfield Hills Scenic Drive
Stretching through northwestern Connecticut, this 58-mile loop begins in New Milford and takes passengers to charming towns, well-known landmarks, and scenic parks in CT. On the
Litchfield Hills scenic drive
, here is what you'll see:
Litchfield

Kent and Kent Falls State Park

Housatonic River

St. John's Ledges

Bull's Bridge

Mount Tom State Park

Macedonia Brook State Park

White Memorial Conservation Center

Sloane-Stanley Museum

Lake Waramaug State Park

Mohawk State Forest

Even the world-famous

Appalachian Trail

!
Connecticut Coast Scenic Drive
Travel 71 miles along Connecticut's historic coastline and witness the preserved delta of New England's longest river, the Long Island Sound. You'll also see some of the North East's oldest villages. Known for its diverse history, travelers can stop and discover the Florence Griswold Museum, the Nut Museum, and the Whitfield House along this scenic road. Simply begin your drive in Mystic and head west along the coast.
Connecticut State Route 169
This scenic country road stretches from New York City to the southeastern Connecticut hills. This Connecticut scenic drive takes you through what is known as "The Quiet Corner" of the state. Stop at a woodland trail for a walk in the epic forests of Connecticut, or at a pumpkin patch in the fall. Route 169 offers a truly pastoral experience in this sophisticated state.
The Merritt Parkway
A nationally known Connecticut Scenic Byway, the Merritt Parkway is a wonderful example of engineering beauty. The four-lane highway travels 37 miles from New York City to the northern reaches of the state and is known for its Art Deco and Art Modern bridges depicting the design of the 1920s and 30s. There are many quaint towns along the way, too. The Merritt Parkway is the perfect mix of form and function, taking you through the state's vast expanse while allowing you to enjoy its unique beauty.
Enjoy a Scenic Stay at Stonecroft Country Inn
You'll need a base camp to regain your strength after an exciting road trip through New England, and our gorgeous B&B is the perfect place! Not only is it authentic and warm, but it's also equipped with the modern amenities you need and the charm you seek.
Browse our accommodations and pick your favorite! Each room has its own atmosphere and personality. For example, our Sarah Master Suite has a spacious king bed as well as a private bath and Jacuzzi tub. Wrap yourself in a soft, Turkish towel and relax by the fireplace with a glass of champagne. Wake up the next morning feeling as refreshed as ever and start the day with a delicious, homemade breakfast!