New England has a rich and fascinating history, and it lives here in beautifully preserved architecture, famed lighthouses, and an abundance of antique treasures. You'll see history at its finest on a tour of the Newport Mansions in Rhode Island during your next trip to our Mystic Bed and Breakfast. These eleven magnificent homes are maintained and protected by the Preservation Society of Newport County, and all contain elegant furnishings, exquisite artifacts, and intriguing exhibits. In most cases, the Newport Mansions also offer stunning gardens and grounds with gorgeous water views. 
Many of the Newport Mansions are open for self-guided tours. And don't miss the Green Animals Topiary Gardens in Portsmouth, RI, which is a great stop to add to your itinerary. You'll want to keep your eye on the calendar of upcoming events at the Newport Mansions before planning your visit. Some notable happenings here include the Newport Flower Show in June, the Wine and Food Festival in September, and Christmas at the Newport Mansions in December—there are exciting things to do and see all year round! 
As a guest at our Mystic Bed and Breakfast, you'll be in an ideal location for a day trip out to view the Newport Mansions in Rhode Island. You'll have about an hour's drive through the scenic New England countryside—just the right amount of time for your favorite playlist and some conversation. After your exciting day touring the mansions, your comfortable guest room will await your return at our Mystic Bed and Breakfast. For those particularly interested in historic structures, be sure to book a room in our 1807 House listed on the National Registry of Historic places. Start planning and book your stay at our Mystic Bed and Breakfast today!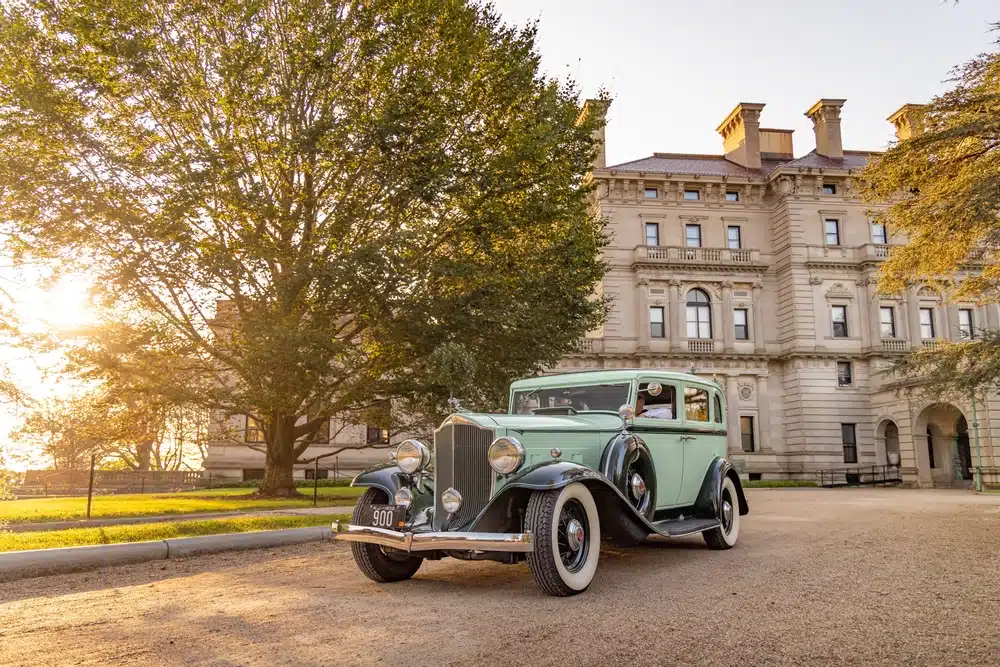 Tour the Newport Mansions in Rhode Island
Newport, Rhode Island, is known as the "City by the Sea," and in the late 1800s to the early 1900s, this area was discovered by the rich and famous for summer beach retreats. Now stand the Newport Mansions of the Gilded Age, where luxury and elegance are frozen in time. Thanks to the Newport Mansions Preservation Society, these stately homes and grounds have been maintained and kept in immaculate condition.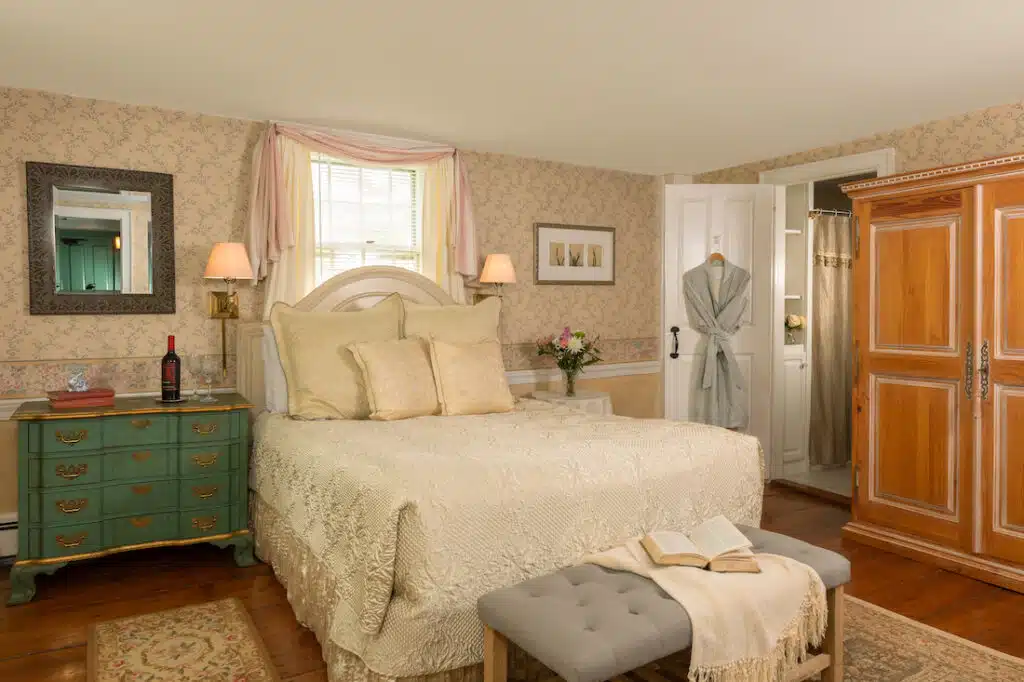 Relax and Unwind at our Mystic Bed and Breakfast
While our Mystic Bed and Breakfast is much cozier than the 50-room stone palaces of Newport, this gives our guests a sense of warmth—it's the perfect place to curl up by the fire on a romantic getaway to Connecticut. Our seasonal garden grounds are ideal for strolls in the afternoon sun, swaying in the hammock, or a private glen to lay out a blanket for a picnic with wine and snacks.
You'll love your time spent at our Mystic Bed and Breakfast, but we always encourage our guests to head out and explore—the Newport Mansions are one of those memorable destinations. One of our favorite Mystic Bed and Breakfast rooms is The Westcroft Room. Located in our historic 1807 House, those who love older architecture will adore this room with English country decor, a seasonal wood-burning fireplace, and timely appointments. 
Another perk of staying at our Mystic Bed and Breakfast is the mornings! Join us in the dining room for a scratch-made breakfast freshly prepared with seasonal ingredients. Pair that with a hot cup of coffee, and you'll be ready to enjoy your day trip to the Newport Mansions. Start planning your next romantic getaway and book your room at our Mystic Bed and Breakfast today!