For those of us already planning our first vacations of the new year, there are so many fun things to do in Mystic, CT! If you haven't been to New England or our charming seaport town, 2023 is the time. From sailing on the calm waters of the Long Island Sound and kayaking on the Mystic River to cracking fresh crab legs and wine tasting along the CT Wine Trail, there's plenty to discover and delight in. This area is ideal for a romantic getaway just for two, a great couples trip, or even a solo retreat to reset and destress. 
Thankfully, our bed and breakfast in Mystic, CT, is just the place to relax and unwind during your downtime on a getaway to Connecticut. Our historic and elegant Inn is located just five miles from downtown Mystic, nestled back on a country road for the ultimate privacy, but close enough to all the action and best things to do in Mystic, CT. Our beautifully-appointed guest rooms offer something for everyone, and we'll treat you to a delicious breakfast each morning of your stay. 
Before you start filling out your itinerary with all of the best things to do in Mystic, CT, secure your lodging at our bed and breakfast in Mystic, CT, today!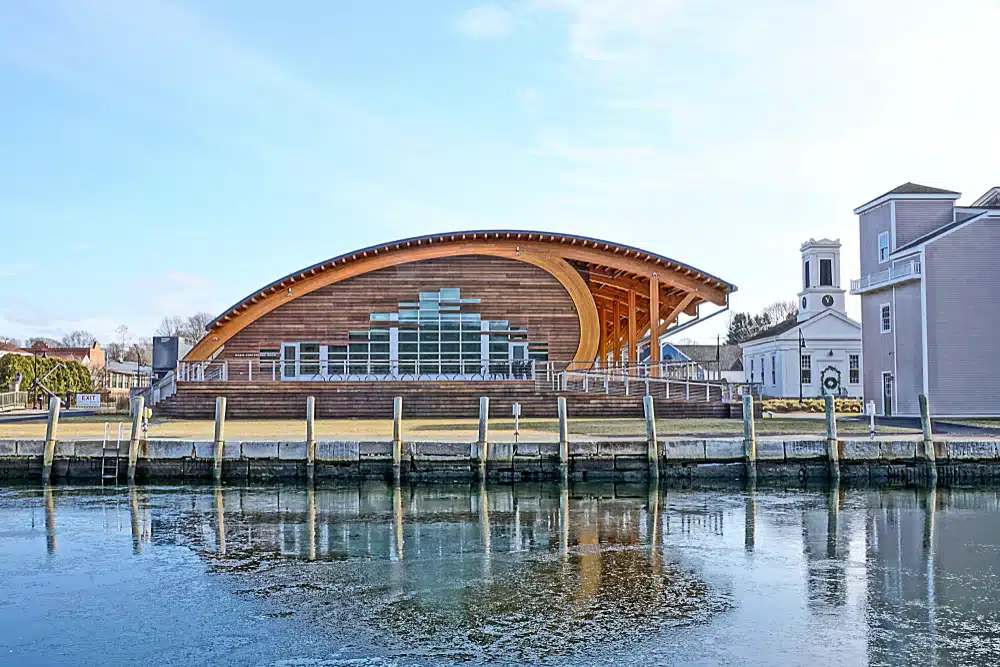 The Best Things to do in Mystic, CT
Delectable Dining at the Local Mystic Restaurants
By far, one of the best things to do in Mystic, CT, is dining out at our innovative and seasonally-driven restaurants in the downtown area and the surrounding villages. You'll find it all here, from the famous original Mystic Pizza location to classic seafood eateries shucking oysters and serving big steaming bowls of clams and mussels. Many with spectacular views of the Long Island Sound and the Mystic River. Here are the top five Mystic restaurants not to miss during your visit: 
Oyster Club: It's all about boat-to-table dining at this fun restaurant in Mystic. Head here if you love oysters as much as we do! 
Daniel Packer Inne: This historic building is home to a lively restaurant and pub. Don't miss the classic New England chowder. 
Shipwright's Daughter: Locally grown produce and seafood from local fishermen shine on this innovative menu. 
Bravo Bravo: If you're craving an Italian meal during your visit, you'll find contemporary classics at this modern spot. 
S&P Oyster Company: One of the best things to do in Mystic, CT, is to grab an outdoor table at this traditional seafood restaurant.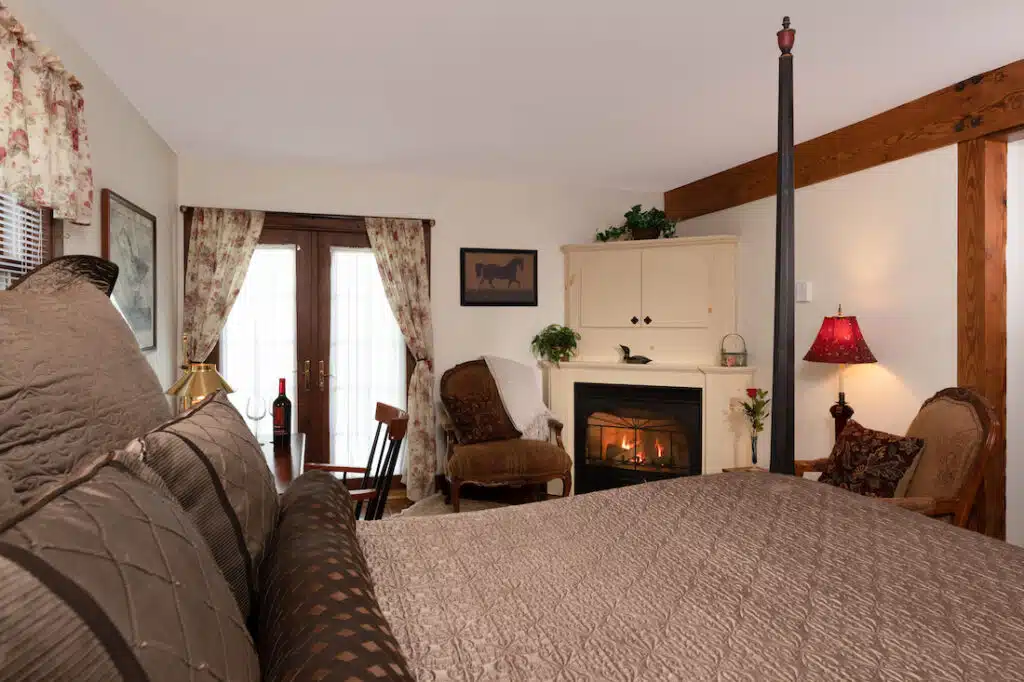 The Best Bed and Breakfast in Mystic, CT
Our bed and breakfast in Mystic, CT, is a dreamy place to call your home away from home. Set back in the stunning countryside of New England, there's a draw to this area all year long. Whether you love soaking up the sun in summer, touring the lovely spring gardens, viewing the fantastic fall foliage, or curling up by the fire at the first winter's snow, you'll find it at Stonecroft Country Inn. If you're planning a romantic getaway to Connecticut, there's no better place to unwind and connect than our beautiful guest rooms.
We offer an array of lodging options, from more classic B&B suites in our historic 1807 house to our newly remodeled modern rooms in the Yellow Barn building. Some rooms offer private balconies, wood-burning fireplaces, and spa-quality en suite baths. All rooms have comfortable amenities to create a welcoming and peaceful atmosphere. We can't wait to be your hosts as you explore of the best things to do in Mystic, CT. Get your lodging on the books at our bed and breakfast in Mystic today!