There's no shortage of exciting and entertaining activities to experience in Mystic. Still, if you're in Connecticut for a more extended stay, it's a great idea to plan a day trip full of all the fantastic things to do in Rhode Island. Not only is it a lovely scenic drive through the New England countryside and along the beautiful coastlines, but your getaway will be enriched by the history and arts of the Rhode Island community.
One of the most popular things to do in Rhode Island is to visit the gilded-age mansions in Newport—where you'll find tours of these stately homes and gardens full of intriguing stories and historical tales. As a guest at the Stonecroft Country Inn, the premier Bed and Breakfast near Mystic, you'll be in the perfect location to plan a day trip out to these infamous mansions and also have time to experience more of the best things to do in Rhode Island.
As a guest at our Mystic Bed and Breakfast, you'll be treated each morning to a beautiful breakfast served in our elegant dining room or peaceful terrace garden. It's the best way to kick off your day before heading out on a road trip to explore all of the great things to do in Rhode Island. One of our ten excellent guest suites will be awaiting your return, all the perfect reprieve from an exciting day exploring New England.
Join us in Connecticut and book your next relaxing getaway today!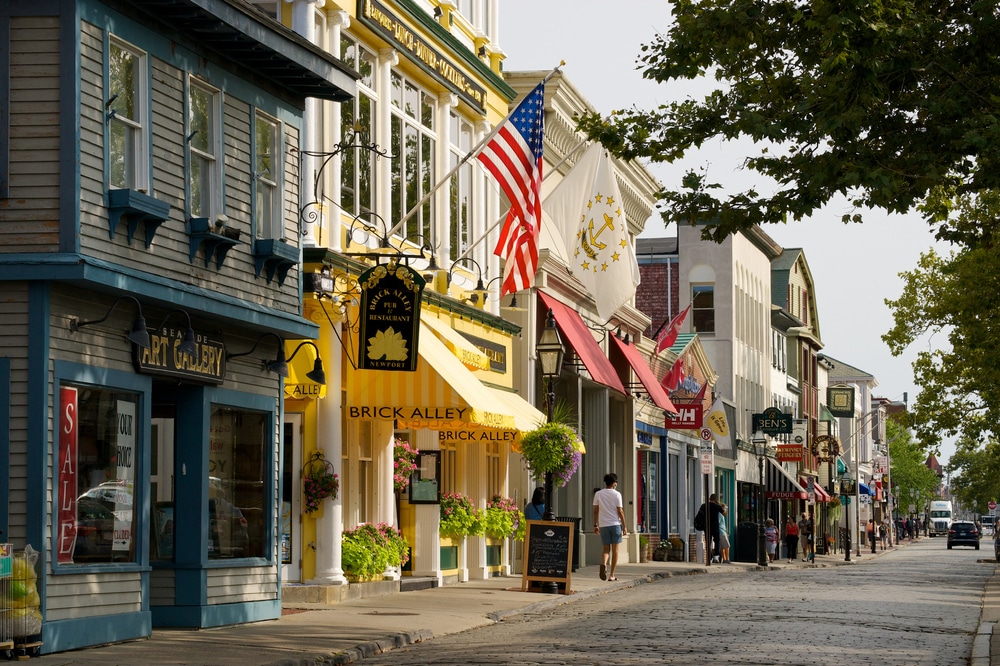 The Best Things to do in Rhode Island on a Day Trip
While you'll have plenty to experience in downtown Mystic and near our Bed and Breakfast on your stay, also heading out on a quick road trip to Rhode Island is a lovely way to spend your time here. Read on to find out our favorite things to do in Rhode Island for a day trip in New England:
Dining Out: One of the best things to do in Rhode Island is explore the local culinary hot spots. The Ocean State just so happens to be home to Johnson & Whales University, one of the nation's most prestigious culinary institutions, so it's safe to say there are some exceptionally talented chefs around town. You'll love the elegant farm-to-table options, but you also don't want to miss the no-frills clam shacks for a fantastic fried seafood feast.
Breweries & Distilleries: This tiny state is home to an impressive amount of breweries and distilleries. Rhode Island was once known as the rum capital of the world and remains a craft beer and distillery hub.
Head to the Beach: Rhode Island has some amazing beaches on the Atlantic Ocean. Misquamicut State Beach in Westerly, RI, is just a 30-minute drive from our Mystic Bed and Breakfast for sweeping views. If you're heading out to the mansions of Newport, you'll want to stop by Narragansett Beach on the way. It's a popular spot for swimming, picnics, and even surfing.
Shopping: Newport, RI, is a lovely place to head to the shops. You'll find anything from artwork and handmade crafts to furniture and clothing. One of our favorite things to do in Rhode Island is hunt for quirky and unusual antique shops. You never know what treasures you might discover!
Rhode Island School of Design: If you'd like to see some of the works from the best and brightest artists in New England, you'll want to head to this private arts college in Providence. They always offer notable exhibitions in the RISD Museum and gallery.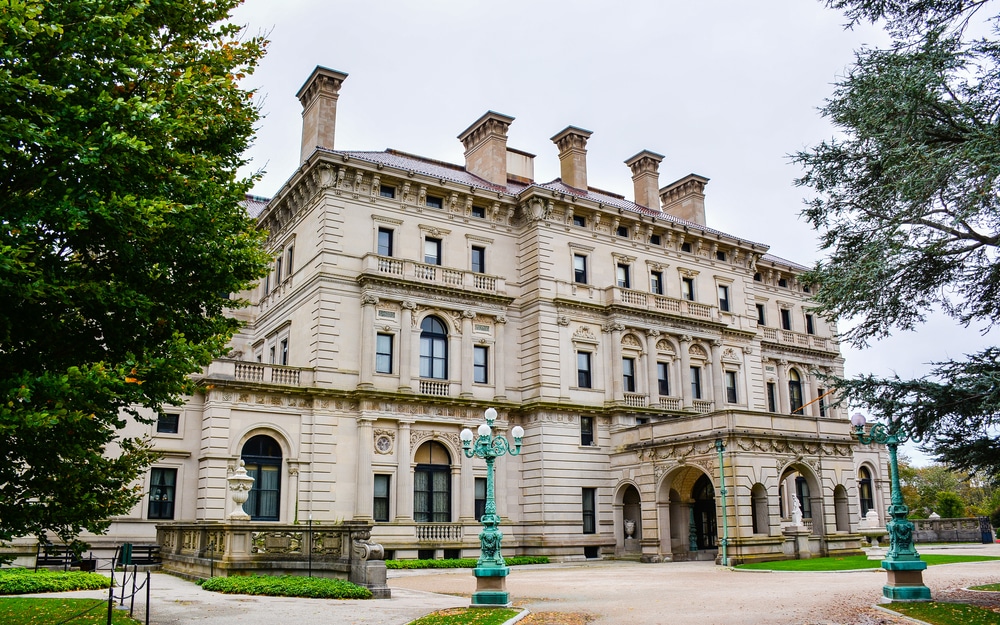 Visit the Newport Mansions on your Vacation:
Known as the "City by the Sea," Newport, Rhode Island is a testament to the elegance and opulence of a grander time in history. The late 1800s to the early 1900s saw an influx of uber-wealthy families building giant homes for summertime getaways. Thanks to the Newport Mansions Preservation Society, these behemoth homes have been kept in pristine condition and stand as museums to this time.
Many of the Newport Mansions and garden grounds are open for tours, which is definitely one of the best things to do in Rhode Island. Throughout the tours (some self-guided) of these houses, you'll find out the interesting history, full of intrigue, about the owners of these amazing gilded-age mansions. One of the most well-known of the Newport Mansions is "The Breakers," (pictured above) a 70-room summer home of the Vanderbilt Family, this is a must-visit for your Rhode Island itinerary.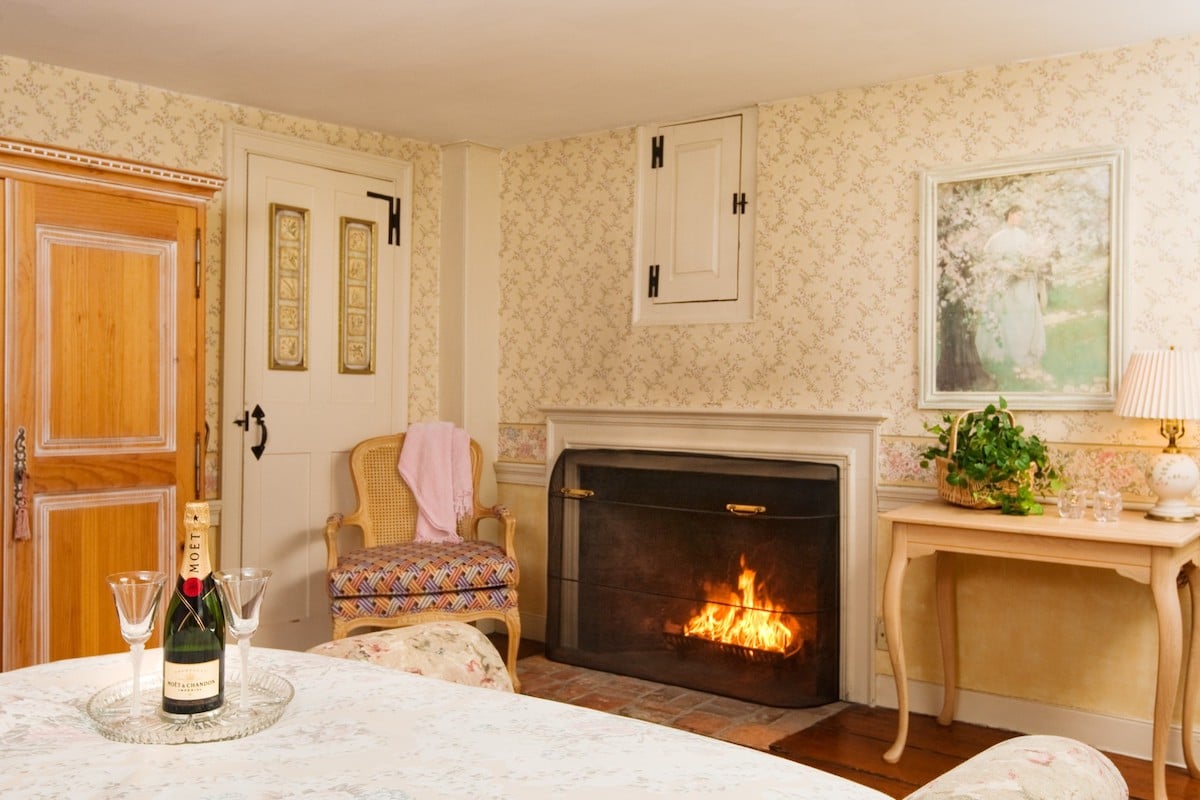 Romantic Lodging for your New England Getaway
There are so many reasons why people have made our luxury Bed and Breakfast in CT their home away from home. Over the years, we frequently welcome back return guests and they always tell us they stay here because of our comfortable accommodations, quiet and peaceful ambiance, and welcoming hospitality. And don't forget about the delicious breakfast each morning.
Our ten unique guest rooms include the historic and classic rooms in our 1807 House and the more spacious and modern guest rooms in our Yellow Barn. There's a perfect space for everyone at our Mystic Bed and Breakfast. We can't wait to host you. Join us in the gorgeous New England countryside and book your stay today!