New England is home to some of the most gorgeous countrysides and vistas in the US, and these Connecticut State Parks are a fantastic place to soak up all of this beauty, whether by foot or bike. There are more than 130 Connecticut State Parks and forests, so if you're looking for rigorous outdoor activity, leisurely strolls in the woods or on the beach, or enjoying the sounds of nature all around, you've come to the right place.
Our Mystic Bed and Breakfast is in the ideal location to explore the nearby Connecticut State Parks. Our historic Inn is set back off a pretty country road, surrounded by rolling hills and old-growth trees. For those who don't want to go far to enjoy the outdoors, feel free to roam our lovely six-acre grounds. Outside of our stone walled parcel, we're encompassed by 300-acres of Conservancy woodlands, which only adds to the peaceful and serene backdrop, and places to hike and take in the fresh air.
Start planning your next getaway in the great outdoors of the best Connecticut State Parks and book your stay today!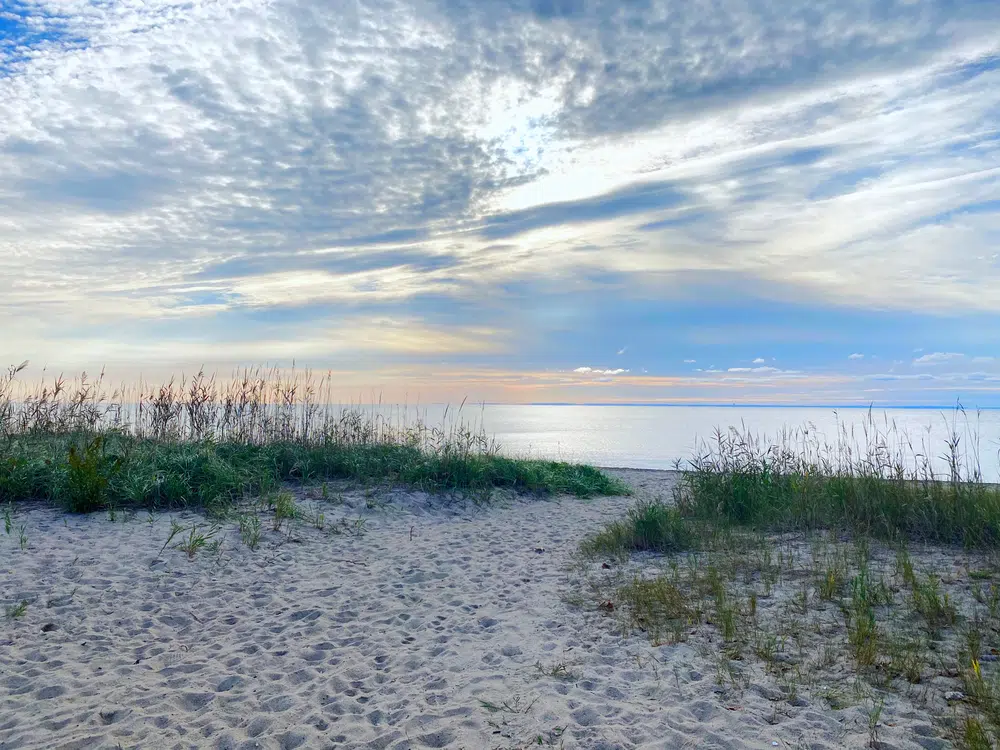 The Best Connecticut State Parks to Explore
Bluff Point State Park: This is one of the Connecticut State Parks known for its stunning coastal walks. The scenic four-mile loop takes you through wooded peninsulas, lush forests, pebbled beaches, and the rocky shoreline. The salty air permeates the woods as you approach the Atlantic Ocean for one of the most beautiful views in the state. If you look close enough, you can see the New London Ledge Light off in the distance.
Haley Farm State Park: Wander through preserved Colonial-era farmlands at this 267-acre park in Groton, CT. This area is adjacent to Bluff Point State Park by a pedestrian walkway over the railroad tracks. You'll find a trail just under a mile for hiking and biking, but this route is connected to the more significant 7.5-mile walking trail that spans from Mystic to Groton.
Denison Pequotsepos Nature Center: This nature sanctuary offers more than ten miles of hiking trails, all in the most peaceful settings. Spend the day discovering the local wildlife firsthand at the center and continue on the paths that take you through many different habitats. You can even stop at the Coogan Farm to learn more about the history of Mystic. One of our favorite trails is the newly added "Meditation Walking Path," with stations along the way for quiet reflection.
Pachaug State Forest: Covering more than 26,477 acres, this wooded area is considered the largest forest in Connecticut. The hiking trails in this Connecticut State Park wind along the Quinebaug River, through meadows alive with wildflowers in the spring, and swampland full of birds. We particularly love the Rhododendron Sanctuary Trail, including a wooden plank bridge section. It's best to enjoy this route in June and July when the flowers are in full bloom.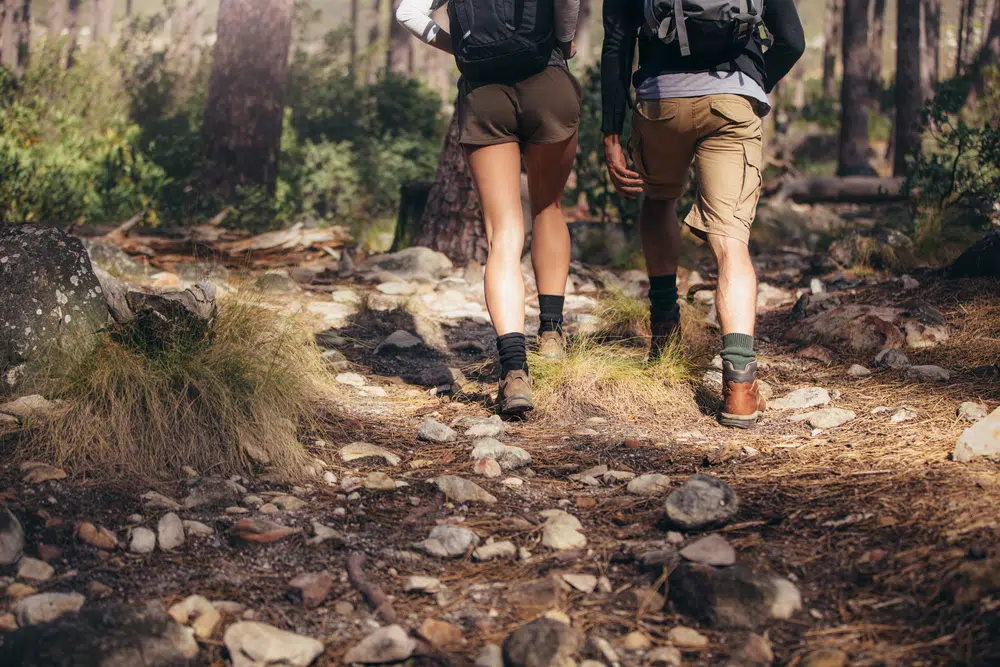 Barn Island: Hikers of all skill levels can appreciate Barn Island, Connecticut's largest wildlife reserve. You'll witness an incredible array of ecosystems as you navigate hills, fields, forests, and wetlands. Be sure to bring your binoculars; this is the perfect place for an afternoon of spectacular bird watching!
Pequot Woods: This 140-acre park is packed full of wooded trails, ponds, bridges, and streams which all make a beautiful backdrop for an afternoon hike. You'll love the breathtaking views as you roam through wildflower meadows and listen to the wild birds chirping in tree branches. The primary and most trafficked loop is about three miles and can be reasonably moderate at points.
Fort Griswold Battlefield State Park: This is one of the Connecticut State Parks full of history, as it's a former American defensive fort. The 17-acre park grounds are open daily for self-guided tours and the monument and museum from Wednesday to Sunday.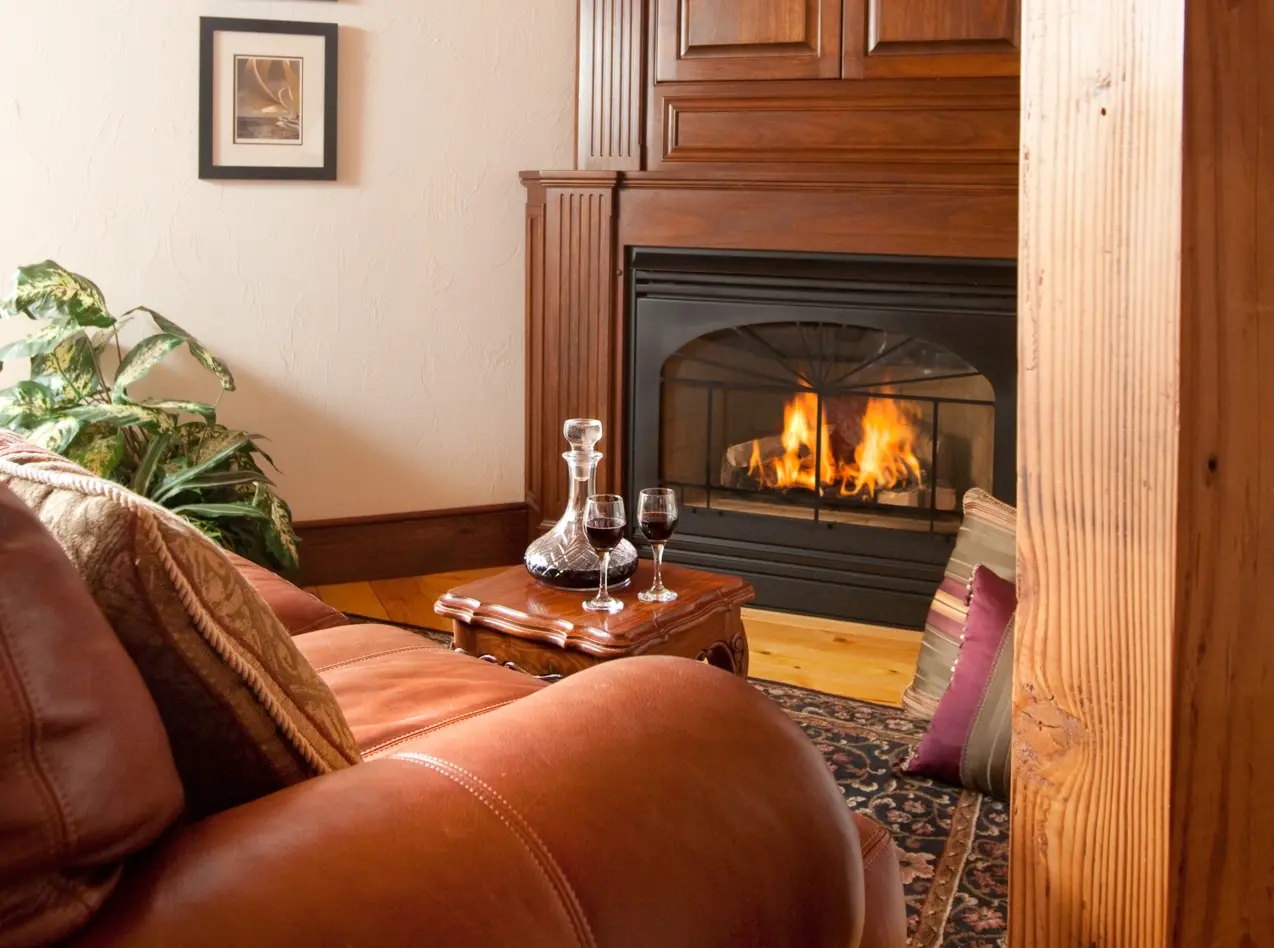 Relax after a day on the Trails at our Mystic B&B
You'll love spending the day hiking at these Connecticut State Parks! And what's even better is returning to our comfortable suites at the Stonecroft Country Inn. Our elegant accommodations are the perfect place to relax with your significant other and rest up after a long day of adventure in the great outdoors. Soak in a large jacuzzi tub, sit back by the fire with a well-earned glass of wine, and enjoy a restful night's sleep in our big, cozy beds. Then, allow us to take care of breakfast the next day; we've thought of everything.
As a select registry member, you can be assured that our Inn is held to the highest standard of cleanliness, hospitality, and service. Start planning your next getaway in Connecticut and book your next stay today!