Originally home to the American Velvet Company (circa 1892-1996), this historic building is now a thriving creative community of small businesses and artist studios called the Velvet Mill. You'll find anything from local one-of-a-kind crafts, wellness services, fitness classes, and much more. Aside from the fantastic shopping opportunities, the Velvet Mill is also home to an artisanal bakery, restaurants, a nano-brewery, and a cheese shop. You'll love the festive decorations during the holiday season, and you might even run into Santa!
While the old building remained vacant for many years, the Velvet Mill has become a restored gathering space hub for the arts, culture, and artisans in the last decade. The Stonington Borough has transformed into a charming, upscale shopping village with incredible seaside views, great restaurants, and overall just a lovely atmosphere. First, you'll want to solidify your lodging, and our Connecticut Bed and Breakfast is the ideal choice near Mystic for your pre or post-holiday getaway. Our historic Inn, not unlike the Velvet Mill, is an essential landmark in New England, representing restoration and change.
Check out our upcoming availability around the holidays, and book your next getaway today!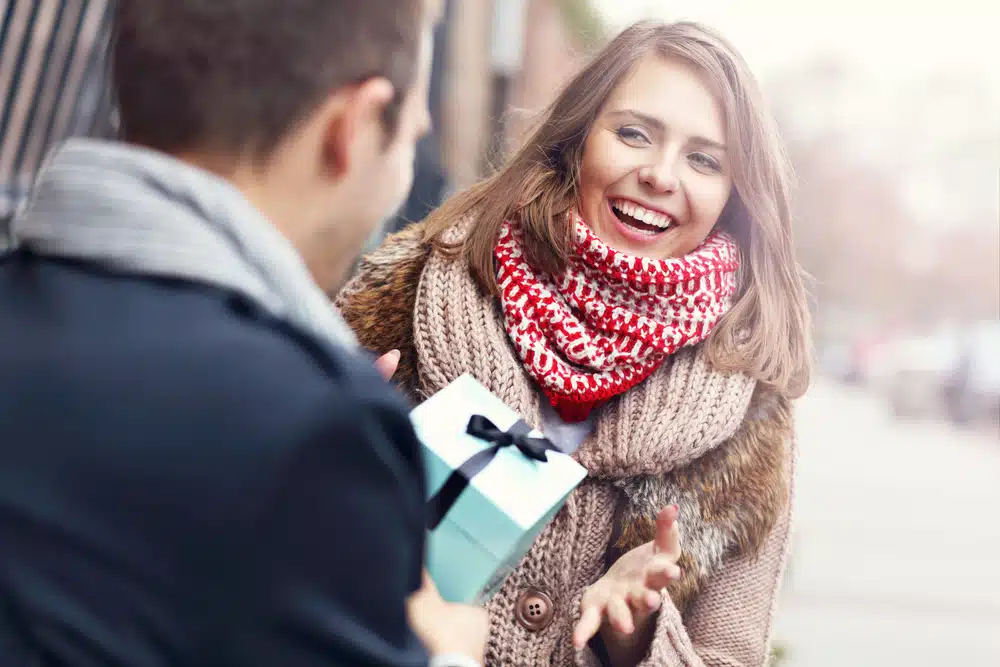 Holiday Shopping at Velvet Mill and More
The American Velvet Company opened in 1892 at the height of the Industrial Revolution, transforming a quiet fishing village into a manufacturing leader. Many factors led to its close in 1996, but the historic structure is the perfect location for a boutique shopping and artist's haven in Stonnington, CT.
Here's what you'll find on your outing to Velvet Mill: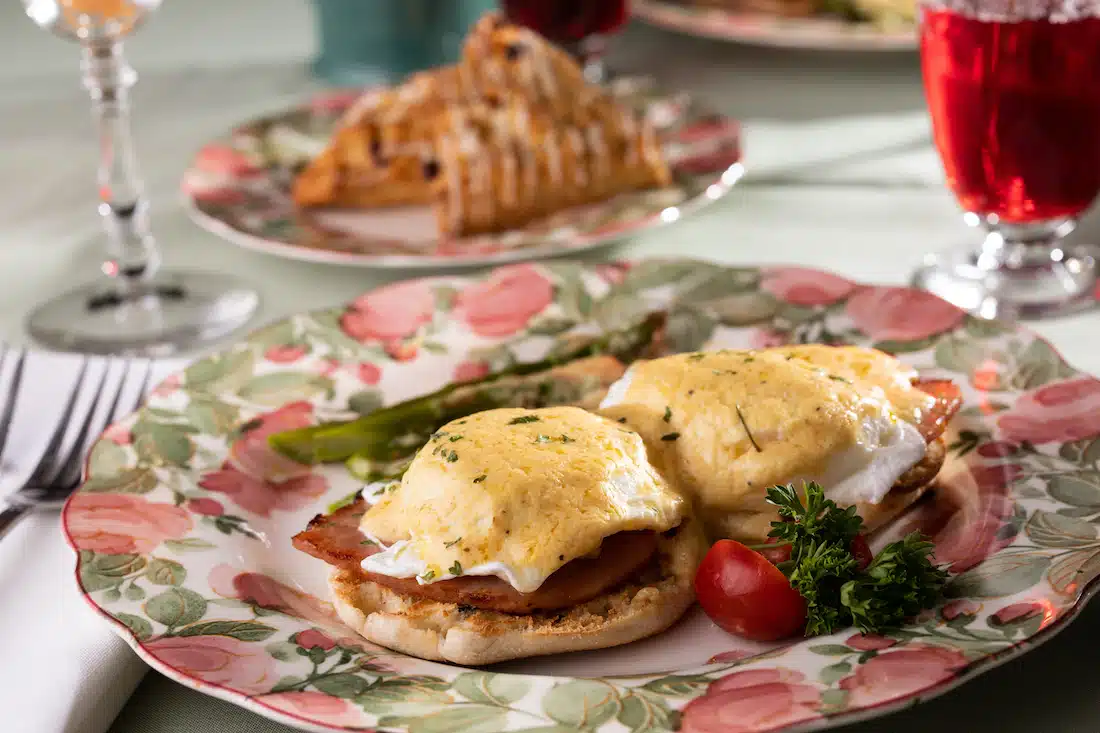 The Best Breakfast in Connecticut:
At the Stonecroft Country Inn, we pride ourselves on our beautiful breakfast service. Each morning, the kitchen and dining room at the Inn come alive with aromas and light jazz music. Dine at your leisure at our private tables between 9 to 9:30 am on weekdays and 9 to 10:00 am on weekends. The dining room is located in the Yellow Barn building and has an elegantly landscaped stone terrace overlooking the grapevine-shaded pergola and water garden.
Our menu changes daily, reflecting the seasons, but it always begins with fresh fruit or baked goods. Expect dishes like aromatic eggs, quiche, Russian potatoes, fluffy French toast, or pancakes with blueberries freshly picked from our gardens. This time of the morning is also a great time to chat with the other guests or your Innkeepers for the best recommendations to explore in Mystic and the surrounding areas.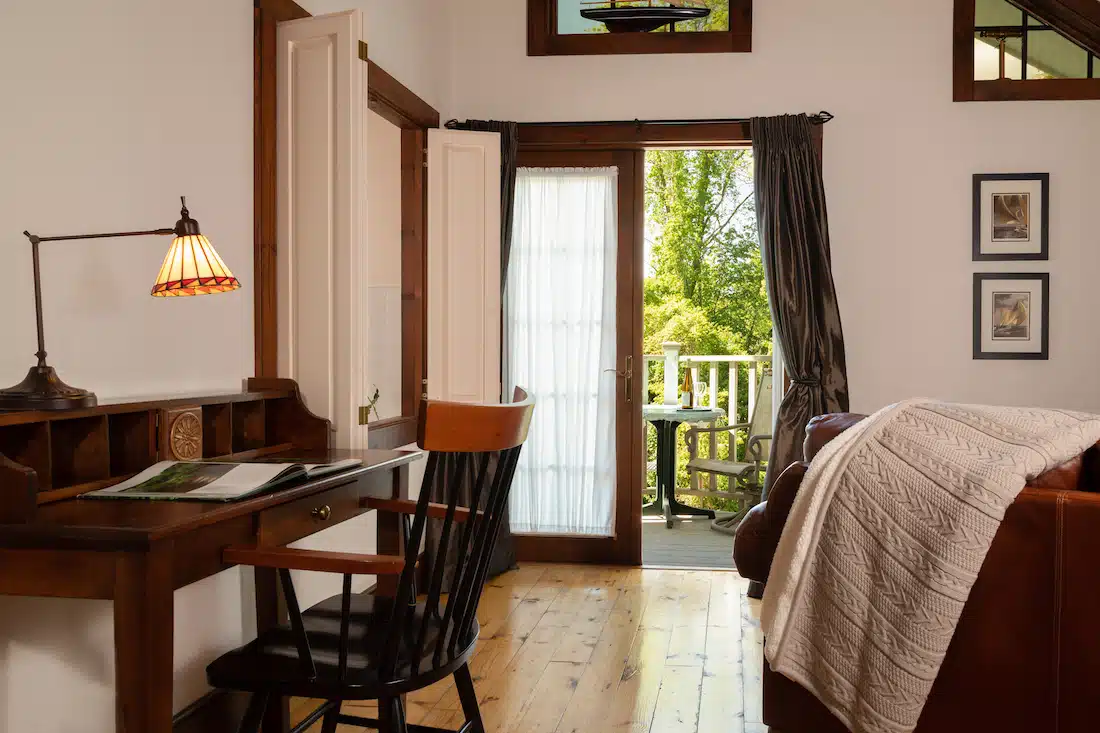 Lovely Lodging at our Connecticut Bed and Breakfast
For a picturesque and pleasant getaway to New England, you'll want to choose one of our ten guest rooms at Stonecroft Country Inn. A perfect combination of the old world meets the modern day; our luxurious accommodations are all tailored for a relaxing and restful getaway. Spend your days exploring areas like Stonnington and Velvet Mill and your evenings curled up by the fire with a glass of wine and your favorite person.
Our Inn is incredibly cozy during the holiday season; book your next stay today!