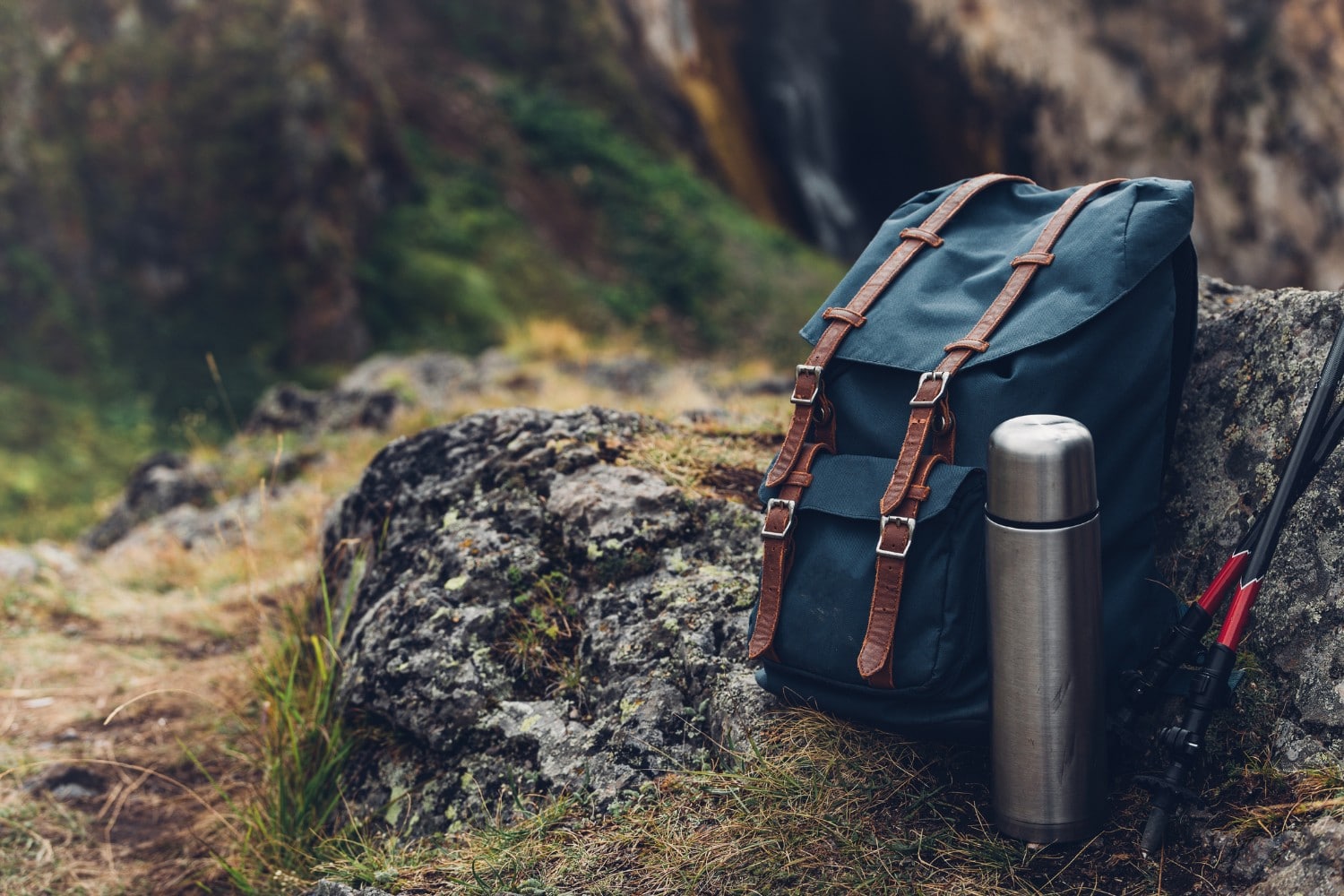 New England is a fabulous destination for those seeking adventure. Connecticut, in particular, offers the perfect combination of stunning landscapes and tradition. The variety of activities makes it easy to travel plan, especially if your loved ones don't share the same interests! Luckily, Lantern Hill in Ledyard, CT, offers an excellent hike for all skill levels and boasts historical sites that will appeal to the history buffs in your group. Read on to find out more about Lantern Hill and plan your visit today. Then, become an expert on the area with our free Vacation Guide! You'll discover excellent restaurants, local events, shops, museums, and many other outdoor adventures.
A Hike Up Lantern Hill in Ledyard, CT, Is Worth a Day Trip
What Is Lantern Hill?
Lantern Hill is one of the most popular destinations in the town of Ledyard. It's a pristine trail that winds through the woods and leads to a gorgeous vista. The hill is comprised of white quartz and shines in the sunlight, giving the trail a magical and historical feel! The rocks are estimated to be more than 238 million years old and were formed by the Atlantic Ocean.
Lantern Hill is also known as "Tar Barrel Hill." Indeed, barrels of tar were burned here on August 11th, 1814, to warn Ledyard's residents of the British attack during the War of 1812.

Prepare For Your Hike
Lantern Hill is a 2.5-mile loop with scenic views. It's an easy hike both for entry-level and experienced hikers, making it the perfect outdoor adventure. The trail takes about two hours to complete and climbs up a 491-foot summit. You can take two different routes to the top: the Lantern Hill Trail (marked by red arrows) and the Narragansett Trail (marked by blue arrows). Both trails feature gorgeous wildflowers and trees, but the summit is what makes this location the gem of Ledyard. Here, you'll have an excellent view of the pond down the hill, a fantastic panorama of the region, and a peek at the ocean on clear days!
Tip: Even though the trail is fairly easy, be mindful of loose rocks on your way to the summit. We also recommend you arrive early, as parking is limited.

Explore Ledyard, CT
The hike up Lantern Hill doesn't take a whole day to accomplish, so you can spend the rest of the afternoon touring Ledyard's historical sites! Learn about our town's history and partake in fun and exciting activities that will make you feel like you've traveled back in time.
Ledyard Historical Society:

This is the perfect place to go to if you want to learn more about how Ledyard was founded. Created in 1964, the society strives to preserve and protect the town's past, and displaying it to educate locals and visitors alike. They often feature lectures and presentations, so make sure you check what's happening during your visit!

Nathan Lester House:

This original 18th-century house is part of the Ledyard Historical Society, and offers visitors a unique experience. Visit the farmhouse as well as the museum and discover the many hiking trails surrounding it. The house is open to the public from 2 to 4 p.m. on Tuesday and Thursday, and from 1 to 4:30 p.m. on weekends.

Sawmill Park:

Have you ever wondered what an authentic 19th-century sawmill looks like? Head over to Ledyard's Up-Down Sawmill and find out! This water-powered mill is right next to a blacksmith shop and sits at the center of 11 acres of woodland. After exploring the interior and learning about the sawing techniques, take a walk around the park or go trout fishing in the pond.
Stonecroft Country Inn Is Right Next to Lantern Hill!
No need to spend countless hours in your car to get to Lantern Hill. When you stay at Stonecroft Country Inn, you're merely 10 minutes away! After your hike, come home to a cozy room and relax your body and mind. Our splendid B&B is one of the best in the area and can provide you with an authentic New England experience.
Browse our accommodations today and pick your favorite! All of our guest rooms boast delightful decor and offer their own atmosphere. Between the luxurious linens, modern amenities, and plenty of charm, you're guaranteed to feel pampered. Take a look at our Buttery Room, for example. It's one of our most historic rooms with gunstock beam ceilings, original doors, and a white iron and brass queen bed. Rest your muscles in a hot bath in your private bathroom, cozy up on the terrace with a cup of hot cocoa, and fall asleep to the soothing silence of the countryside. Wake up the next morning to the sweet smell of coffee and join us downstairs in the dining room where a delicious homemade breakfast awaits you!