One of our favorite suggestions for couples on a romantic getaway is booking a sailing with Mystic River Cruises. You'll board a beautiful antique 1947 picnic boat and partake in a fascinating historical tour of the area while gliding in style with your seaworthy captain and expert on the area. There's nothing quite like a sunset sailing! The picturesque shorelines and calm waters set the tone for an unforgettable experience. 
The 90-minute tour with Mystic River Cruises takes you under the Mystic drawbridge and out to the calm waters of Fishers Island Sound. You'll take in the lighthouses, architectural gems along the shore, and the open sparkling waters and rolling forested landscape. They offer cruises all day, always with a maximum of six guests, and they encourage you to bring your own picnic with beer and wine if you choose to imbibe. 
For those looking for lodging, our bed and breakfast in Mystic, CT, is one of the most romantic places to stay! When you choose to stay with us, you'll be minutes away from the waterfront area where Mystic River Cruises and other sailing companies depart. Once you've settled into your cozy guest suite on our beautiful countryside grounds, you'll be set and ready to hit the water. As always, you'll experience some of the best service and attention to detail at the Stonecroft Country Inn—we can't wait to host you! Book your room at our bed and breakfast in Mystic today!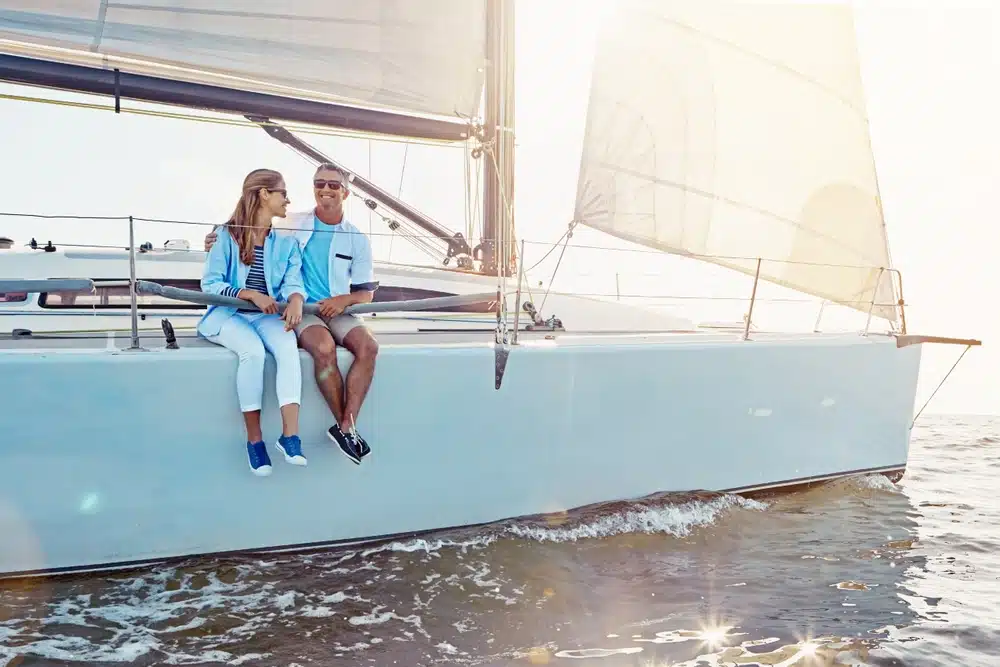 Sail with Mystic River Cruises & More Boat Tours
While Mystic River Cruises is ideal for those heading to Mystic with romance in mind, there's a lovely selection of boat tours and sailing excursions. As well as so much to see, experience, and learn at the Mystic Seaport Museum on the waterfront. 
As a guest at our bed and breakfast in Mystic, we'd be happy to arrange reservations with Mystic River Cruises or any of the boat companies for you; just let us know in advance!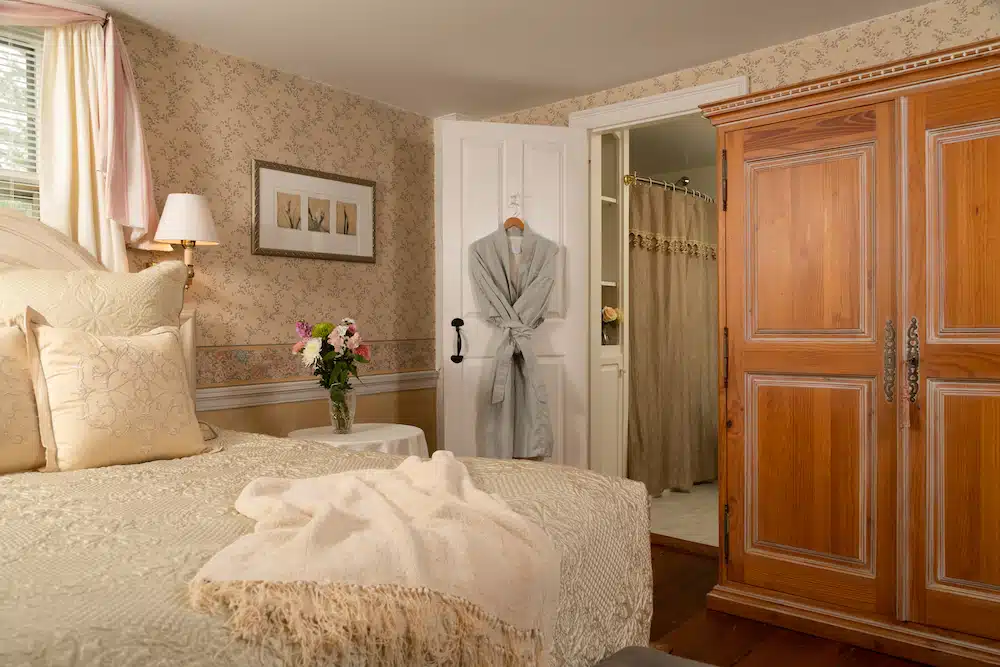 Stay at our Romantic Bed and Breakfast in Mystic, CT
There's nothing like a relaxing day at sea, sailing into the sunset and soaking up the fresh air with Mystic River Cruises. What's the perfect end to a beautiful and romantic day? Head back to our romantic bed and breakfast in Mystic, CT, and you'll find the quiet and calm atmosphere of the countryside precisely what you need. Our ten guest suites offer the perfect accommodations for a private and intimate getaway—whether with a historical backdrop in the 1807 House or modern elegance in our Yellow Barn building. 
All guests are treated to a beautiful, homemade breakfast each morning of your stay. Always served with fresh coffee, fruit, and our favorite tried and authentic recipes. During the warmer months, find a spot on the garden terrace with the scent of flowers in the breeze and soft jazz playing in the background. It's a magical time of day and the best way to start your adventure in Mystic. 
For those here with romance in mind, add on our wine tasting package, which includes a visit to Stonington Vineyards and vouchers to taste up to seven of their exceptional wines. Pair this outing with a sailing with Mystic River Cruises, and your plans will be set! We have a handful of other fantastic enhancements as well, be sure to let us know in advance, and we'll get you all set up. We look forward to hosting you at our bed and breakfast in Mystic. Start by booking your room with us today!