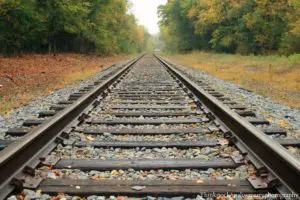 It's no secret that Mystic, Connecticut, is an amazing place to visit! With all kinds of museums, historic sites, and spots to enjoy outdoor recreation, you'll always find things to do here. One experience you won't want to miss out on is exploring the surrounding areas. Hop aboard at the Mystic Train Station to go on a journey around the beautiful area of New England! Here's what you need to know about taking trips from the Mystic Train Station- buy your tickets today!
Everything You Need to Know About the Mystic Train Station
History of the Mystic Train Station
The Mystic Train Depot has been a part of the community since the year 1905. Constructed by the New York, New Haven, and Hartford Railroad, it instantly became an integral part of New England. This train station was used to transport both people and packages until the 1960s, when it was simply too tired and worn down to continue. Amtrak stepped in during the 1970s to help renovate the station and get it back up and running. Today, it's a landmark of the area. You can visit to receive visitor information or even get a cup of coffee at the Mystic Depot Roasters.
Where It's Located
The Mystic Train Station includes the historic Mystic Train Depot, which serves as a visitor center and sits adjacent to an Amtrak station. You will find the Amtrak station at the Mystic Train Depot at 2 Roosevelt Avenue, U.S. Route 1, in Mystic, CT.
How to Get Tickets
If you're interested in taking a day trip from the Mystic Train Station, you can take a look at all the routes offered on the Amtrak website. You can also purchase your tickets online or by calling 1-800-872-7245.
Where to Go
The Mystic Train Station is your gateway to exploring the beautiful regions surrounding the waterfront city of Mystic, Connecticut. There are so many nearby areas that are filled with all kinds of attractions you will love- and they're just a quick train ride away! Travel from Mystic, CT, to Providence, RI, to immerse yourself in the many activities offered there. Go see a bigger city like Boston or take a look at what Hartford and New London have to offer. Your opportunities for adventure are waiting for you here!
Where to Stay During Your Vacation in Connecticut
Make the most of your travels by bunking in some wonderful accommodations! While you're in Mystic, stay with us in the Stonecroft Country Inn, a comfy bed and breakfast in nearby Stonington, CT, that contains beautiful rooms, each fully equipped with all the amenities you need for a weekend of rest and relaxation. Spend time exploring the many things to do around Mystic or simply unwind in the warmth of our cozy environment with a book and a blanket. Our lovely haven in Connecticut is guaranteed to provide you with all the comfort and luxury you could ever need, so what are you waiting for? Check our availability online right now so you can start planning the trip of a lifetime!
To learn more about the many fun things to do in Mystic, CT, like taking day trips from the Mystic Train Station, download our free Vacation Guide today!
Photo by melissaperryphotography / Thinkstock