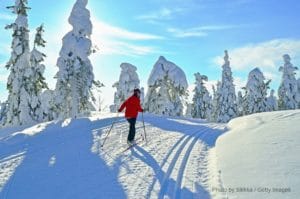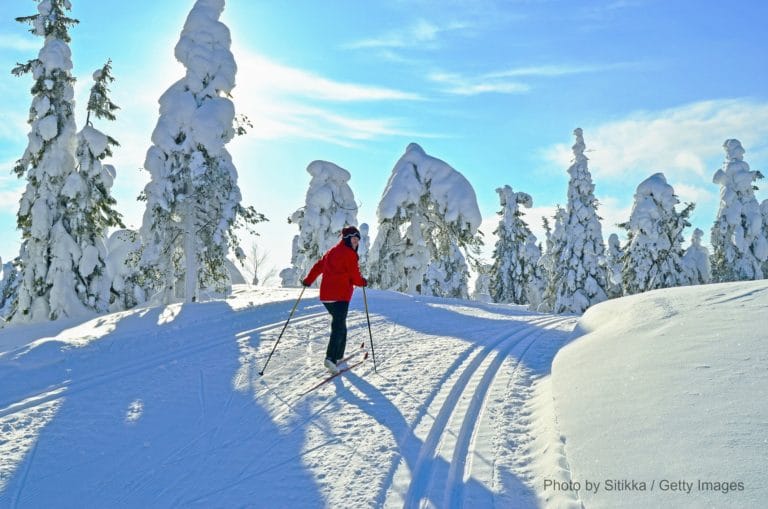 If you love spending time in the snow, then Mystic, Connecticut, is your ideal winter getaway. Its sparkling, snow-covered mountains are perfectly pristine during the colder months, turning this bit of New England into a dazzling winter paradise. Amongst the many popular winter activities in Connecticut is cross country skiing, a beloved Northern pastime. Here in this scenic state, there are a wide variety of different trails to traverse, each with their own breathtaking views and scenery. The trails range in difficulty, providing courses for all ages and skill levels. After reading our list of unique and exciting areas, you'll agree that cross country skiing in CT stands apart from all other skiing regions.
Take a Look at Some of the Best Places to Enjoy Cross Country Skiing in CT
1. James L. Goodwin State Forest in Hampton, Connecticut
You will love cross country skiing in the James L. Goodwin State Forest! An area that's enjoyable all year long, this forest offers many trails you can explore. There's also a lake located here as well as many other beautiful natural features for you to observe along your journey.
2. Wadsworth Falls State Park in Middletown, Connecticut
Known for its gorgeous falls, the Wadsworth Falls State Park is a favorite place in Connecticut. It's a short, easy trail to the falls and is a very peaceful path during the winter.
3. Gay City State Park in Hebron, Connecticut
This is a truly unique place to go cross country skiing in CT. The Gay City State Park contains over 1,500 acres of space that includes ancient ruins of the state's early mill towns. Keep your eyes peeled for these remains of stone foundations underneath the snow.
4. Powder Ridge Mountain Park and Resort in Middlefield, Connecticut
Offering cross country skiing, snowboarding, downhill skiing, and much more, the Powder Ridge Mountain Park and Resort is a great place for all ages and skill levels. You'll find all kinds of activities here to keep you entertained during these chilly winter days in Connecticut.
5. Winding Trails Cross Country Ski Center in Farmington, Connecticut
You'll never want to leave this amazing winter wonderland of CT! The Winding Trails Cross Country Ski Center offers endless opportunities for fun in the snow. Take a look at the Winding Trails map to start planning your journey through this area today!
Stay in the Coziest Accommodations During Your Winter Getaway to Connecticut
No winter getaway to Mystic, Connecticut, is complete without a stay in the warmest and coziest accommodations! Make plans to settle down with us at Stonecroft Country Inn, a comfy bed and breakfast in Stonington, CT, that contains beautiful rooms, each fully equipped with all the amenities you need for a weekend of rest and relaxation. Spend time exploring the many surrounding, snowy attractions or simply unwind in the warmth of our cozy environment with a book and a blanket. Our lovely haven in Connecticut is guaranteed to provide you with all the comfort and luxury you could ever need, so what are you waiting for? Check our availability online right now so you can start planning the trip of a lifetime!
To learn more about the many fun things to do in Mystic, CT, like cross country skiing in CT and other winter activities, download our free Vacation Guide today!
Photo by Sitikka / Getty Images