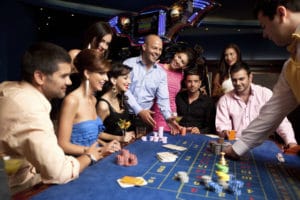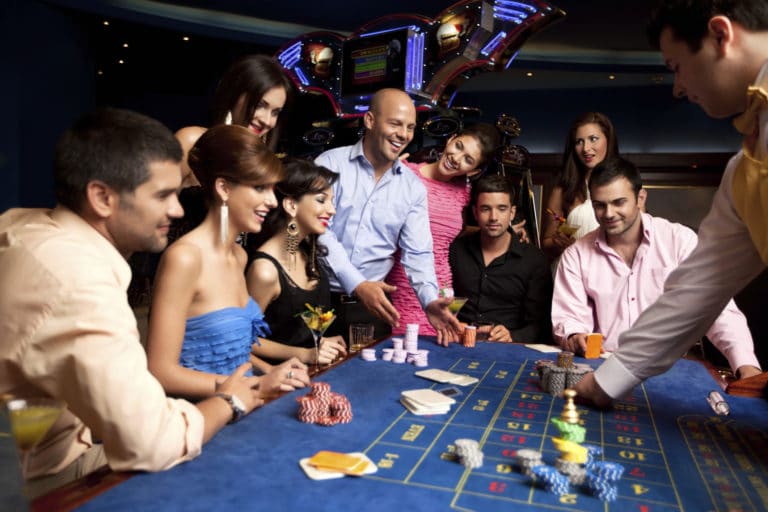 Although many people visit this stretch of the Eastern Connecticut coast to enjoy the beach and other outdoor attractions, the casinos near Mystic are another draw for the area providing both the opportunity to gamble, as well as a lively nightlife. If you have yet to have the casino experience, whether to gamble or otherwise, it's worth making the trip to enjoy the lively atmosphere.
There are two world-renowned casinos near Mystic that diversify the myriad activity opportunities in the area, attracting national talent to be enjoyed by the community and its many visitors. They also feature a number of great restaurants to choose from, as well as exceptional stores to explore and, of course, the opportunity to gamble.
Mohegan Sun
Created in 1996 by Connecticut's Mohegan tribe, Mohegan Sun is one of the casinos near Mystic offering dining, shopping and live entertainment year-round, as well as world-class casinos. They also have a luxurious 20,000 square foot day spa, and the Kids Quest family entertainment facility that will keep the kids busy during a rainy day on the coast.
Mohegan Sun has three casinos covering more than 300,000 square feet of gaming and has numerous smoke-free areas. There are 36 shops on the premises from designer stores like Coach to fine import stores, as well as 40 different restaurants to choose from. Three venues exist on this colossal property including a huge arena, and a more intimate Cabaret Theatre. This is just the beginning of the wonder to take in at this casino!
Foxwoods
The largest resort casino in North America, Foxwoods is definitely worth checking out when you are visiting the Mystic, Connecticut area. With six separate casinos, numerous restaurants offering everything from fine dining experiences to take out, multiple luxury spas, state-of-the-art theaters, an impressive list of shops, and even famous golf courses, there is no shortage of entertainment here. If you're are looking for something out of the ordinary to enjoy, you will certainly find it at Foxwoods. Whether you're looking for a happy hour special, or maybe even to see a superstar like NAS perform.
This casino was built by the Mashantucket Pequots, an Algonquin tribe from Southeastern Connecticut whose story you can learn all about at the onsite Museum and Research center. After centuries of oppression and persecution, the tribe survived through to their economic prosperity of today. Since opening Foxwoods in 1986, the tribe has continued in multiple successful business ventures and is now one of the state's largest taxpayers and employers.
Both Mohegan Suns and Foxwoods are wonderful casinos near Mystic to explore and enjoy the world-class entertainment and shopping you'll find that these palaces of fun and gaming. A trip to a casino is a great way to spend a day, or a night out when visiting the area, whether you want a quiet dinner or a wild night of music, dancing, and gambling.
For other ideas of things to do in the Mystic area, check out this free vacation guide full of both exciting family friendly adventures, as well as quiet activities for a romantic getaway. Don't miss your chance to enjoy this beautiful area!