There are many ways to explore the beautiful natural environment of coastal Connecticut, and, for wine lovers, the wineries near Mystic CT are a great option. Not only do they offer some of the most breathtaking views around, but you also get a chance to become more educated in the wine growing and fermenting processes and will learn what makes the vintages from this area unique.
Whether you're a true connoisseur or just want to whet your palate with some new information, don't miss a chance to explore a few of the wineries near Mystic CT, when you are visiting this beautiful area. Of course, that's just one of the many things waiting for you when you stay at our top-rated Bed and Breakfast in Mystic, CT.
Our Bed and Breakfast in Mystic, CT not only offers luxurious guest rooms, exquisite hospitality, and a delicious breakfast, but we're well-located for you to enjoy the best of southern Connecticut. From visiting local wineries near Mystic, CT to day trips to places like Newport, RI, you won't be bored for a second. Book your room at our Bed and Breakfast in Mystic, CT today!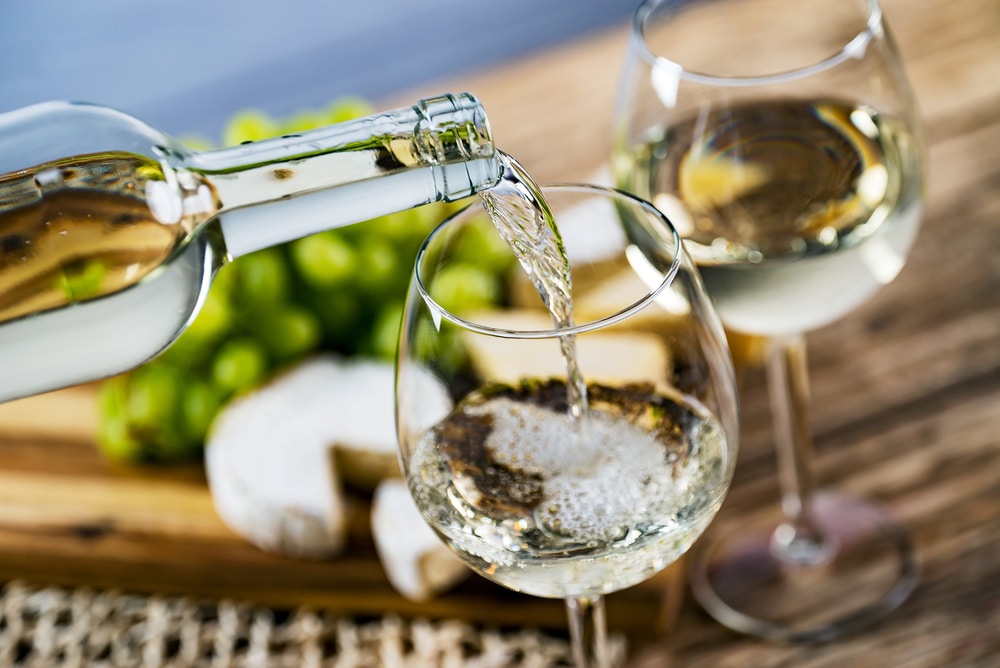 5 Best Wineries Near Mystic, CT
You may not immediately associate Connecticut with a high-quality wine scene, but we think you should reconsider. Not only are there many great wineries near Mystic, CT, but it's also one of the fastest growing wine regions in the country. 
Visiting the wineries near Mystic, CT is also a much more enjoyable experience than other more popular wine tasting regions, where you'll find much larger crowds and a less personalized tasting experience. This fall is the perfect time to relax, unwind, and enjoy the afternoon at wineries near Mystic, CT. We've listed a few of our favorites below. 
Saltwater Farm Vineyard

Embracing their deep Stonington history by preserving both the heritage of coastal Connecticut farmland, as well as their unique WWII-era private airport, Saltwater Farm Vineyard is a treat to visit, and not just because of their award winning wines.
Go on a tour to learn about the history of the vineyards and the wines they produce before heading to the beautiful tasting room found in their restored airplane hangar dating back to the 1930s. Open Wednesday through Sunday for tastings, they also host a Summer Thursday Music Series worth checking out!
Stonington Vineyards
A founding member of the Connecticut Wine Trail, Stonington Vineyards is one of the senior most wineries near Mystic CT, making it one the most reputable.
Be sure to come for tours and tastings to learn all about how they apply new technologies to age old fermentation techniques to make their delicious wines. They also have all kinds of fun events like movie nights and live music!
Maugle Sierra Vineyards
Specializing in St. Croix Wines and wine grapes, Maugle Sierra Vineyards is right down the street from the Stonecroft Inn in the beautiful Ledyard, Connecticut.
Open year round with tastings every day of the week, this is another great place to catch some live music on the weekends, as they feature lovely local acts.
Jonathan Edwards Winery
While Jonathan Edwards Winery does indeed produce wine and offer wine tastings and tours, they are mostly known for being a producer of great concerts and events. If you're looking for a country night out in the area, this is definitely the place to find a show.
When the fall months roll around you can also look forward to their annual 5k Race Through the Vineyards, as well as the Harvest Festival!
Preston Ridge Vineyards
Located in Preston, Connecticut, Preston Ridge Vineyards offers one of the area's most stunning views. Open on the weekend for tours, tastings, live music and food trucks, and even yoga.
This is a great place to stop by when making your rounds of the wineries near Mystic CT. You won't regret the decision once you see the breathtaking views.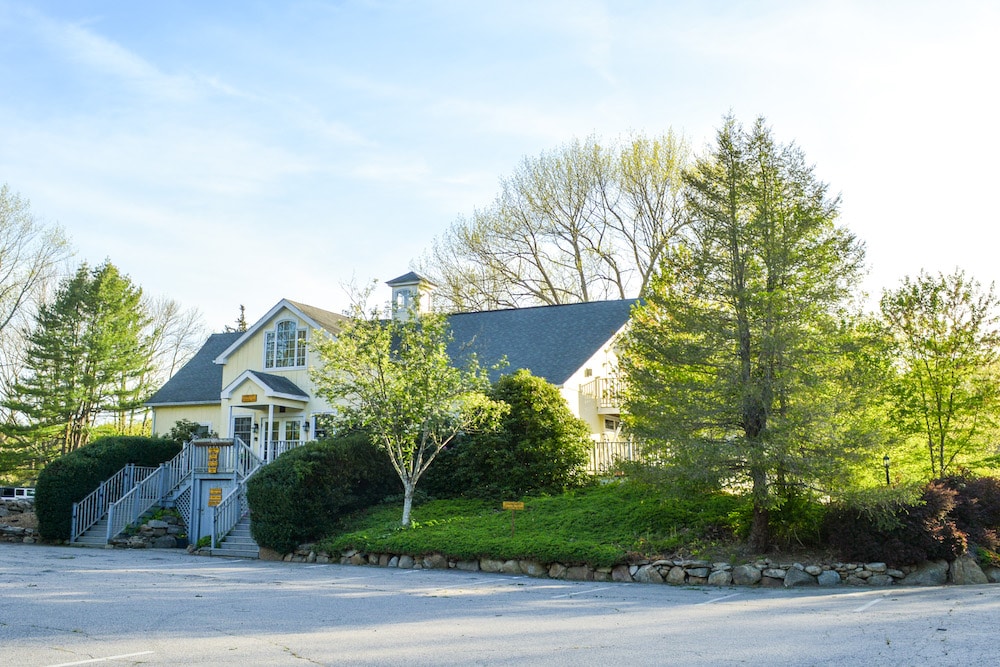 Stay at the Best Bed and Breakfast in Mystic, CT
There are so many fantastic things to do in Mystic, CT – visiting these wineries near Mystic, CT really is just the beginning of a fantastic getaway. And, of course, while you're enjoying everything this area has to offer, don't miss the chance to stay at our top-rated Bed and Breakfast in Mystic. CT. 
We're situated a short drive away from downtown Mystic in the charming town of Stonington and offer guests a quiet retreat at the end of their day. Enjoy our beautiful garden and grounds throughout your stay, and retreat to the quiet comforts of our luxury guest rooms at the end of the day. 
In the morning, you'll wake up to a delicious, scratch-made breakfast that will fuel you up for another fantastic day in the area. There's truly nothing quite like our Bed and Breakfast in Mystic, CT. Don't miss your chance to visit us this year – book your room today!