Though Connecticut might not be the first state that comes to mind when thinking about well-known wine regions, you'll be pleasantly surprised by the wineries found here along the CT Wine Trail. In fact, the Southern New England AVAs are one of the fastest growing wine regions in the US. It's the diverse maritime climate that influences the flavors and distinct characteristics of Connecticut grown grapes.
The CT Wine Trail takes you along beautiful canopied country roads, connecting you to locally and family-owned wineries for a taste of New England wines. Although Connecticut is small in area, the region is split into two AVAs: Western Connecticut Highlands AVA and Eastern Connecticut Highlands AVA. Wine makers plant heartier grape varietals here due to heat of summer and deep freezes of winter. Which translates to fun and interesting new wines when you taste in this area!
The Stonecroft Country Inn, our historic Mystic Bed and Breakfast, is a perfect location for enjoying wineries along the CT Wine Trail. Our appreciation for fine wine and delicious food will be apparent on your stay with us, from the fresh and bountiful breakfast spreads in the morning to all the lovely spaces on our ground or cozy fireplaces to enjoy a lovely glass of wine. We can't wait to host you on your CT wine trail adventure, book your room today!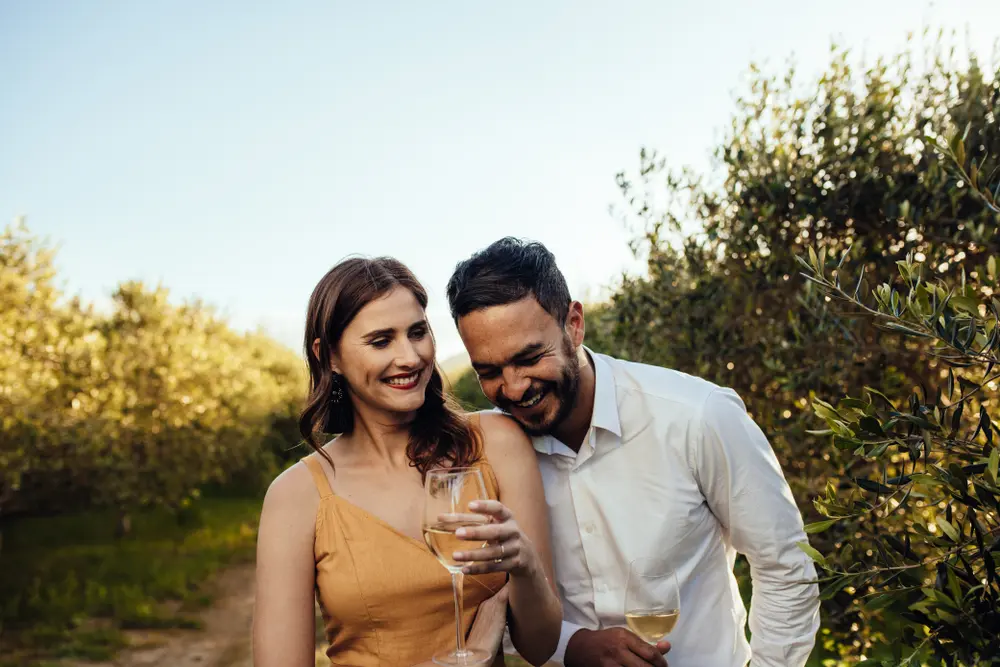 Wineries to Explore on the CT Wine Trail near our Mystic B&B
The CT Wine Trail is an eclectic collection of 26 wineries in the southern New England area. If you're heading to Connecticut for a weekend getaway from the city there just won't be enough time to visit all of these wineries on the list. Allow us to suggest in detail a few of these vineyards that are the closest to our Inn.
Here are 8 wineries on the CT Wine Trail near our Mystic Bed and Breakfast:
During these times of slow transition out of dining and tasting room restrictions, it's best to check on websites for hours and availability. Please let us know if we can help with reservations or any plans for your CT Wine Trail adventure.
Sit Back and Relax at Our Elegant Mystic Bed and Breakfast
After your day out exploring and tasting wine along the CT Wine Trail, allow us to welcome you back to the Stonecroft Country Inn for a cozy and luxurious stay. Each guest suite here is unique with modern amenities and classic comfort elements. All rooms are appointed with Turkish Linens and robes, Gilchrist & Soames toiletries, plush pillow top beds, and pristine private baths.
You'll love the quiet calm that the grounds at our Connecticut Bed and Breakfast provide our guests, it's the perfect place to escape from the busy everyday of the city and put your feet up by a bubbling outdoor fountain or a crackling fire in your private guest suite. If you happen to bring a bottle of wine back from your adventure touring the CT Wine Trail, you'll have plenty of excuses to pop that cork and enjoy! Book a room today and find out all there is to offer at our Mystic B&B.