The first sailing of the Argia Mystic Cruises departs on May 1st and it's truly a perfect way to spend a day with the wind in your hair on the waters of the Fishers Island Sound. You'll take in the maritime scenes along the coast from the 81 foot Argia sailing vessel, including the Morgan Point Lighthouse, the 1924 Mystic River Bascule Bridge, and historic homes peppering the shore. The boat is available for public group sailings, as well as private chartered tours.
Argia Mystic Cruises has been setting sail on these scenic tours since 1989 giving visitors and locals alike a glimpse from the Sound. The ship is a replica-build of a 19th century schooner, its Doug Fir double mast and Honduran Mahogany on White Oak frames make for a beautiful sailing vessel. The maximum passenger load tops out at 49 people, with plenty of seating and a small main salon down below for those who might need a quick reprieve from the sun.
On your stay at our Connecticut Bed and Breakfast, the Stonecroft Country Inn, setting out with Argia Mystic Cruises is a lovely addition to your vacation. The boat departs from Steamboat Wharf in the quaint downtown area of Mystic, which is just a quick five miles from our Inn. Mystic also offers charming shops, restaurants and cafes, and the Mystic Seaport Museum a popular historical attraction. Let us help you plan your time in Connecticut and book your room today!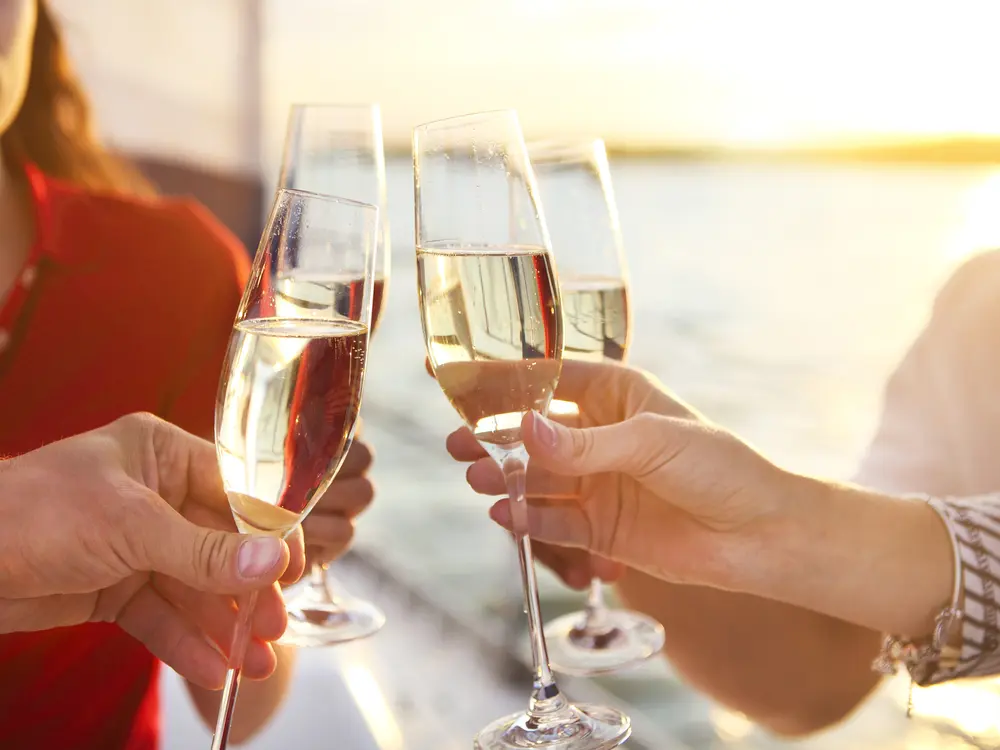 Enjoy Sailing With Argia Mystic Cruises This Summer
Whether you're setting sail on the a public group tour or planning a private charter on the water, you'll love taking a sail with Argia Mystic Cruises on the calm waters of the Fishers Island Sound—which is on the eastern end of the Long Island Sound. The staff aboard the vessel can offer great tidbits of history about the area and you'll love soaking up the New England sunshine.
Here are 5 tips to know before you set sail with Argia Mystic Cruises this spring or summer:
There are four sailing times per day for two hour tours, seven days a week from May 1st through mid-October. They offer seating based on group size, from 2 guests up to 10 people.
Currently, Argia Mystic Cruises has some Covid-19 protocols implemented for this upcoming sailing season, which includes mandatory masks, proper social distance measures for seating are being implemented, as well as extra sanitation practices. You can read in more detail about that, here.
The "Sunset Sail" departs Steamboat Wharf at 6pm and it's the most popular option for a romantic sailing on the water. The boat brings you back around 8pm while the golden hues light up the marina, just in time for a late dinner for two in downtown Mystic.
Guests aboard Argia Mystic Cruises are allowed (and encouraged!) to bring picnics with food and drinks if they so choose. This can also include wine or beer for a mid-sailing toast.
Perhaps an amazing option for our Inn guests planning their wedding with us at our Mystic Bed and Breakfast, is the private chartering option with Argia Mystic Cruises. A group sailboat cruise with your closest family and friends could be a wonderful way to spend time together before or after the big event.
In case you need some inspiration for lunch and dinner plans, here's a list of the top restaurants in Mystic, CT. As always, allow us to help you with any reservations or tips for planning your time while you stay with us.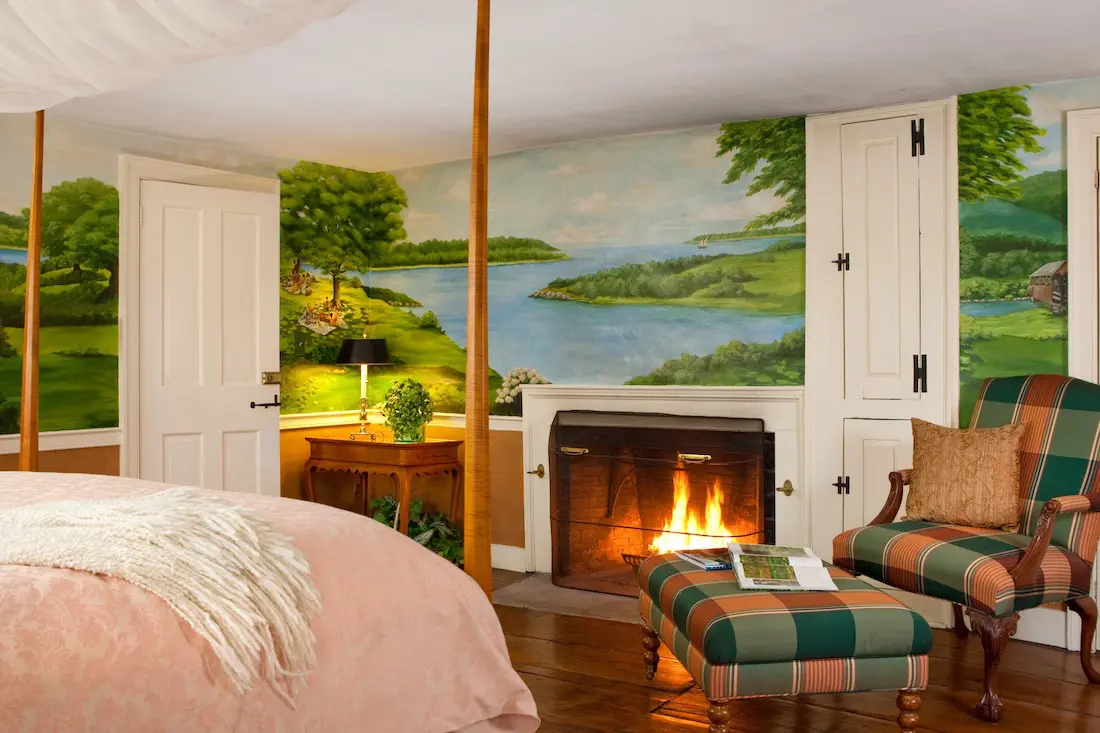 The Best Secluded Lodging near Downtown Mystic, CT
After a day out on the water with Argia Mystic Cruises, you'll be ready to retreat to our elegant and cozy Inn, nestled in the Connecticut countryside, but only a quick jaunt from the downtown area of Mystic. As you drive up our private 6-acre verdant grounds, you'll understand why guests continue to come back to our charming and historical Inn. It's all about the details here and that's apparent in every nook and cranny.
With only 10 guest suites (split between our 1807 House and the Yellow Barn) a stay here is about privacy, quiet, and relaxing moments, that we might not be able to find during our everyday life. Whether you're here for a romantic getaway from the city, a weekend reset, or a leisurely vacation away, allow us to host you. Check our availability and start planning your next trip to Connecticut today!