Do you love the thrill of looking through collections of treasures, seeking those special items that call to the past? Thankfully, there's a lovely selection of Connecticut antique shops in and near downtown Mystic for rare finds and exciting shopping opportunities. Antiquing has become a popular pastime for couples and girlfriend getaways in recent years—you never know what artifacts, furniture, and hidden gems you'll find on these charming shop shelves. 
There's a handful of Connecticut antique shops in downtown Mystic, Stonington, and a few of the other small towns along the Long Island Sound. As a guest at our Mystic Bed and Breakfast, you'll be in an excellent location to head out and explore the antiquing options. Start your day with a complimentary and delightful breakfast at the Inn before you set out on your adventures! 
Anyone who enjoys looking for antiques and relics of the past will love lodging at the Stonecroft Country Inn. Our 1807 manor house is filled with treasures and architectural details: original wide plank wood floors, wood-burning fireplaces, and more. Our property is surrounded by centuries-old stone walls, and stately ancient trees dot the garden grounds. And while we've maintained a historic feel, you'll appreciate our modern updates and amenities. Book your room today!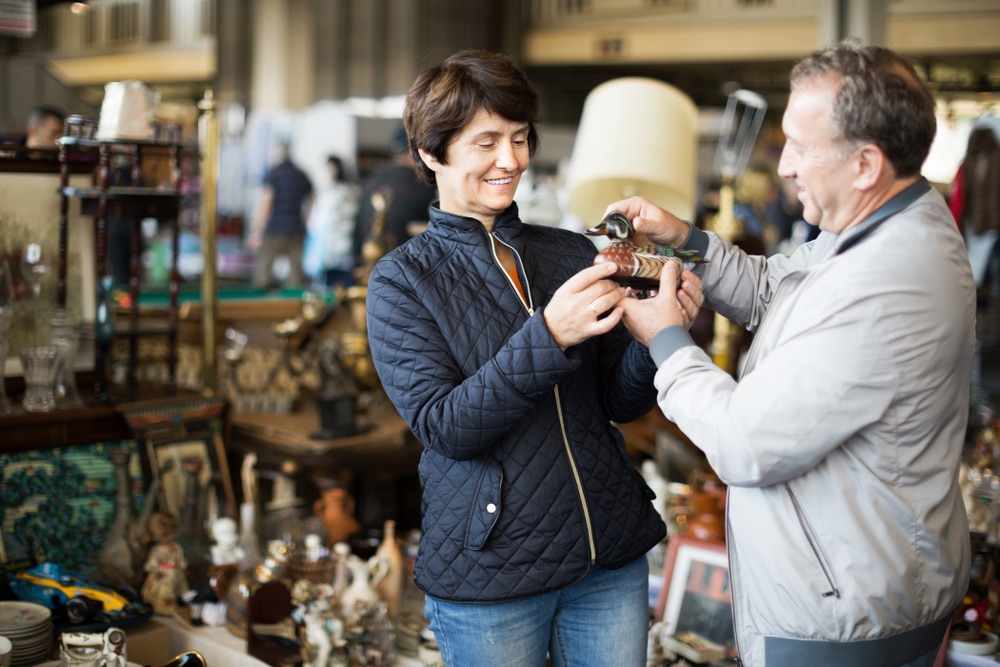 Rare Finds at these Connecticut Antique Shops
Whether you have a long list of items you've been searching for or just let the wind take you as you shop, the Connecticut antique shops are filled with beautiful treasures and rare finds. From costume jewelry to showpieces, vintage memorabilia, and maritime relics, there's no shortage of connections to the past and items to add to your collections. 
Here are five great Connecticut antique shops to visit during your stay: 
If Connecticut antique shops aren't your speed, there are plenty of shopping opportunities for new apparel, furniture, and maritime influences items in the area. One of our favorite places is
Velvet Mill in Stonington
, which has a lovely collection of local boutiques, art galleries, and specialty shops.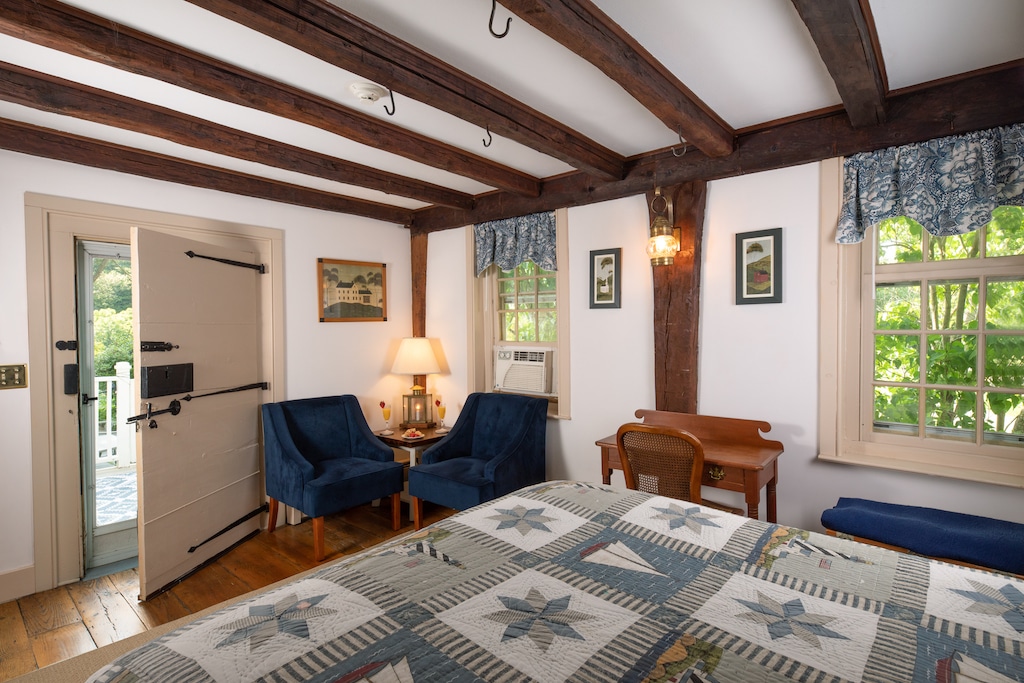 The Most Romantic Mystic Bed and Breakfast
The Connecticut antique shops are such a lovely treat! There's no better place to return after an exhilarating shopping trip than our Mystic Bed and Breakfast. Not only is our property the perfect blend of history meets modern day, but you'll be welcomed with open arms by our experienced and kind Innkeepers and staff. You'll even meet Tanner, the resident golden doodle, who loves to greet guests upon arrival. 
Our Inn is split between two buildings, offering an array of lodging options. The 1807 House at our Mysti Bed and Breakfast has four common rooms, six fireplaces, and four exceptional guest rooms with wide plank floors, original historic features, and private baths. The Yellow Barn (previously called the Grange) is an 8,000-square-foot converted post and beam barn. Which holds our dining room space and six luxurious, air-conditioned suites with gas fireplaces, widescreen televisions, free Wi-Fi, whirlpool tubs, and deck access overlooking the gardens.  
In past reviews of staying at our Mystic Bed and Breakfasts, our previous guests often call out our delicious and relaxing breakfast service as a bonus of staying at the Inn. Our dining room is a lovely and calming space to start the day, and what's better than being cooked for on vacation? We love creating flavorful and wholesome meals with seasonal ingredients, and we're more than happy to cater to dietary restrictions with advance notice. Start planning your next adventure to Mystic, and book your room today!