The New England countryside is magical: rolling hills of vibrant green, mature forests of beautiful trees, and coastlines worth a double take. One of the best ways to explore this stunning scenery is on the bike trails in CT near our Mystic Bed and Breakfast. From serene road cycling to rugged mountain biking routes, mellow paved paths, and wooded backcountry, you'll find an adventure for all skill levels and experiences. For those who have their own gear—fantastic! For those who need rentals, you'll find them nearby at local shops in Mystic.
Heading out to explore the bike trails in CT is an exhilarating experience. In the summer, you'll love soaking up the sun and stopping off here and there to enjoy the shade or the sandy coastline. During the fall, the bike trails in CT come to life with brilliant fall colors, and the cold autumn days are perfect for breaking a sweat. While for some, vacation is all about relaxing; others prefer getting outdoors and burning those calories before settling into a slower pace. 
For those quiet evenings and relaxing getaways, our Mystic Bed and Breakfast is the ideal place to refresh and unwind. Our elegant accommodations will immerse you in New England traditions and provide the comfort you need during your trip. Each morning we'll treat you to a beautiful breakfast with sweet and savory dishes made with care and seasonal ingredients (local and organic whenever possible!) It's the perfect way to start your day before exploring the bike trails in CT or all of the best things to do in Mystic, CT. Reserve your room today!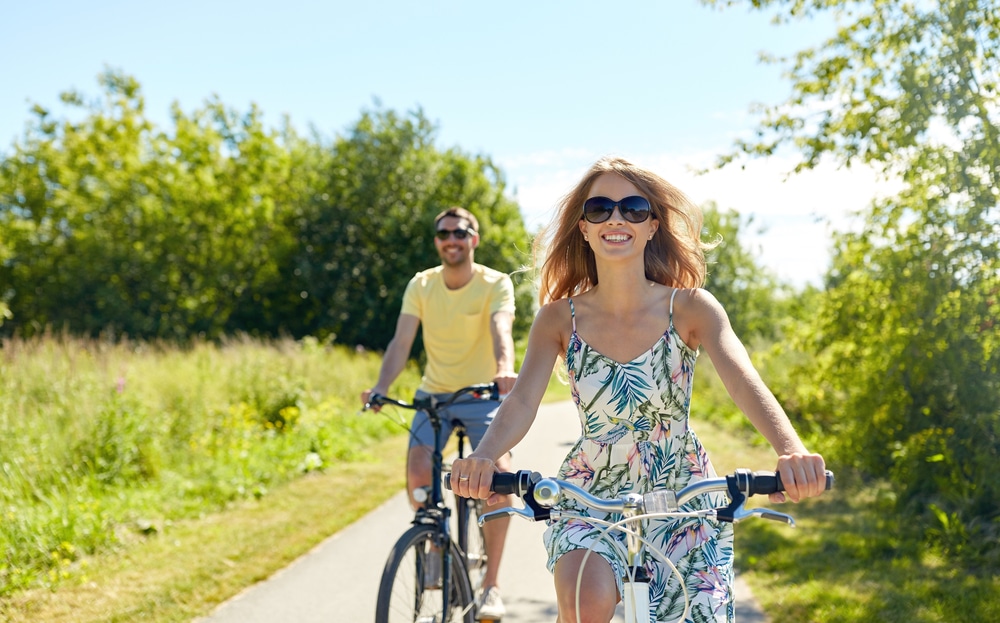 Check out These Bike Trails in CT
There are many ways to enjoy the outdoors in Mystic during your time here. One of the best options is exploring the area on two wheels on the nearby bike trails in CT. You'll find some of these routes located in nature areas and parks, while others are longer trails connecting to areas in greater New England. May just so happens to be National Bike Month, so it's a great time to get out there and ride! 
For rentals to explore the best bike trails in CT head to Mystic Bike Rentals or the Mystic Cycle Centre.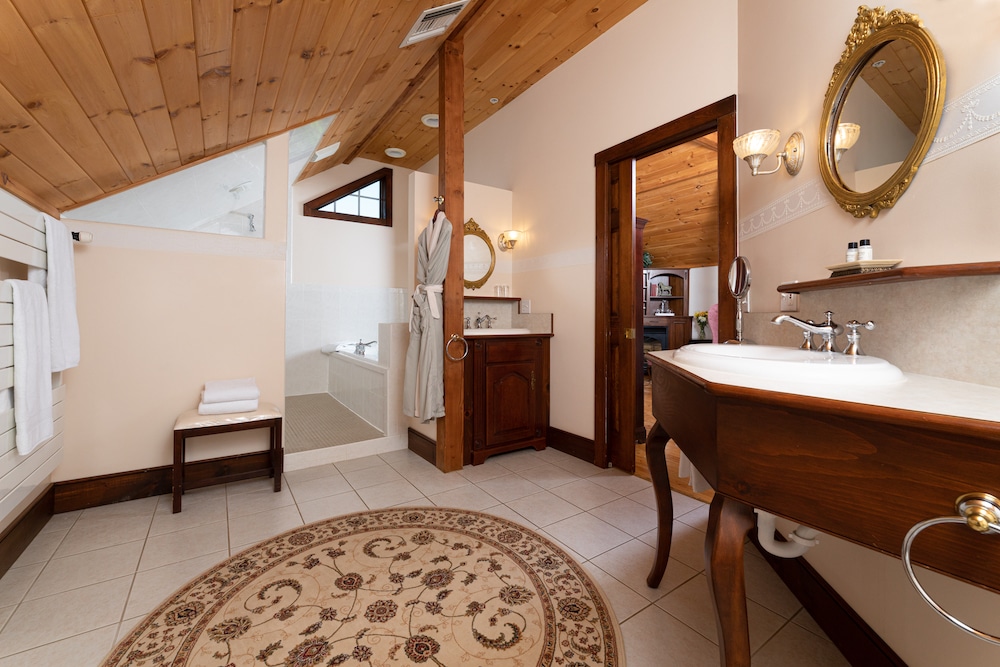 Refresh at our Mystic Bed and Breakfast
Our Mystic Bed and Breakfast is located in a beautiful part of Connecticut. Picture rolling fields of green, lush forests, expansive coastlines and waterways, and historical architecture. Some of the best things to do in Mystic are minutes from our Inn, but you'll feel a world away in the countryside. Thankfully, one of the best things to do is explore the nearby bike trails in CT for an afternoon full of the area's stunning natural landscape. Our Mystic Bed and Breakfast will be a soft place to land and rest your tired muscles! 
You really can't go wrong when picking a room at our charming and elegant 1807 Mystic Bed and Breakfast in the countryside. Our ten guest suites are in the 1807 House and the renovated Yellow Barn building. Many rooms have cozy fireplaces, whirlpool tubs, and deck access, while all rooms have private deluxe baths. One of those fantastic bathrooms (pictured above) is in The Sarah Master Suite, fully equipped with a bidet, heated towel rack, double whirlpool tub, and a huge walk-in shower
Additionally, each and every guest is treated to a full gourmet breakfast each morning—alert us about dietary restrictions or allergies before you come, and we'll do our best to provide alternatives. It's the best way to start your day before heading out on bike rides, hikes, or shopping in Mystic. Book your room at our Mystic Bed and Breakfast today!