Exploring the nightlife of our charming maritime village is a must during your summer getaways, and you might just be surprised at the fantastic selection of Mystic CT bars to choose from, offering great drink specials, craft cocktails, happy hour, and live music. And one thing that stands out at our Mystic CT bars and lounges is the excellent food menus to go along with your adult beverages. You'll find everything from upscale, elegant cocktail lounges to kitschy dive bars with games and pitchers of beer. 
One of our favorite Mystic CT bars to send our guests is Port of Call, which also happens to have been named one of the "Best Bars in America" for 2022 by Esquire Magazine, and their Executive Chef Renee Touponce was just recently nominated for the coveted James Beard Award in the Best Chef Northeast category. This local establishment offers two distinct atmospheres: an upper saloon with a full dining menu and a lower laid-back bar with pub grub for casual get-togethers. 
Before you start planning your lively evenings out on the town, why not make a long weekend of it, and book your stay at our bed and breakfast in Mystic? We offer one-of-a-kind lodging accommodations to make your home base as you head out and explore our coastal town and all it has to offer. Located five miles from downtown Mystic, you'll be a quick Uber ride home after enjoying a few drinks, listening to live music, and rubbing elbows with the locals. And we'll take care of breakfast in the morning! Check out our upcoming availability and get your adventure on the calendar. Reserve your room today!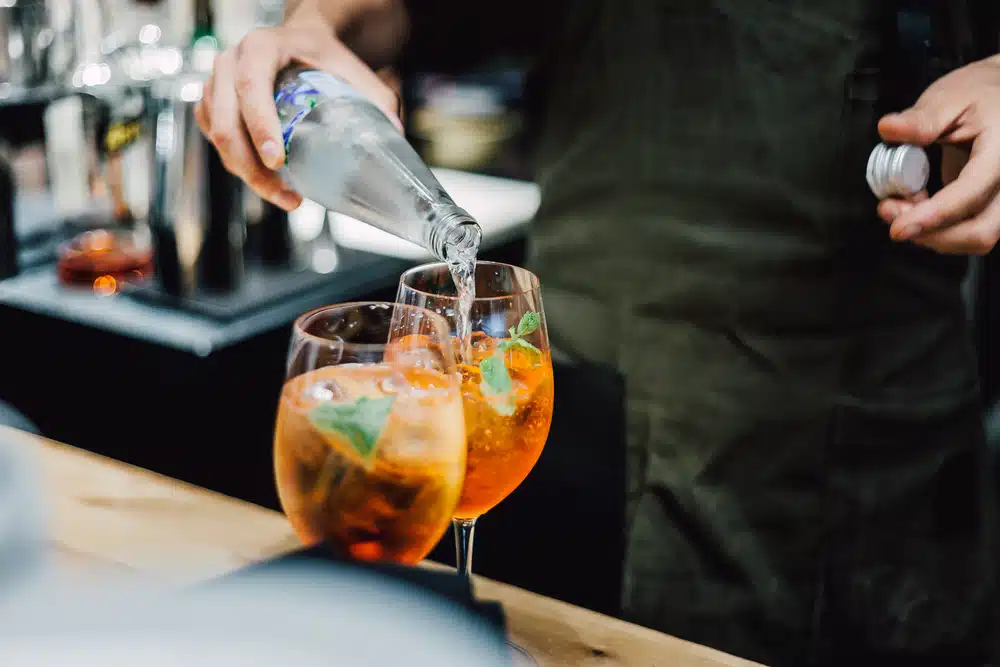 The Best Mystic CT Bars for Craft Cocktails
When choosing from the list of Mystic CT bars, there's something for everyone! If you're a whiskey fan, you'll have your pick of fantastic pours. If a classic martini is your go-to, you'll find them shaken or stirred. And if you prefer beer and wine over the hard stuff, the menus around town also cater to those types of imbibers. 
Here are the top ten bars in Mystic, CT: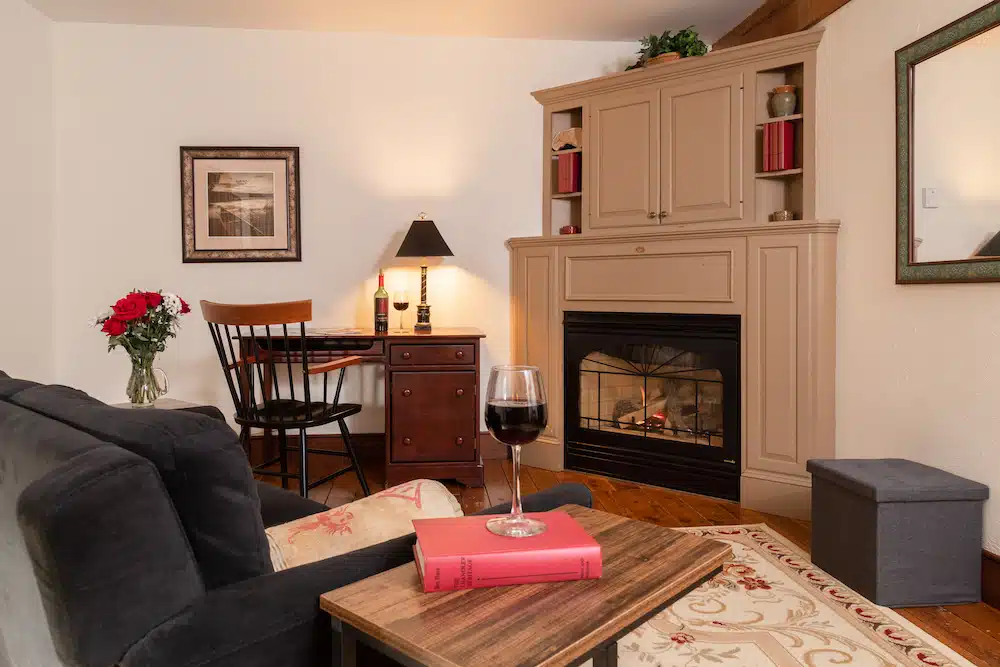 The Best Bed and Breakfast in Mystic CT
After you've soaked up the fun atmosphere and had a drink or two at the great Mystic CT bars, you'll want a soft place to land. Thankfully, that's where our bed and breakfast in Mystic comes in! We are the perfect place to relax after a lively night out on the town—set back from the crowds and the busy tourist areas of our maritime village, you'll love retreating back to our quiet Inn. And even if the morning comes a little too quickly, at least you'll have a fresh, homemade breakfast and hot coffee to look forward to, included with the cost of your lodging!
First, you'll need to pick your lodging accommodation at our bed and breakfast in Mystic, of which we offer two distinct styles. We have our 1807 historical manor house with four exceptional rooms and our newly renovated yellow barn building, home to our six other suites. All offer guests high-end amenities, including plush robes and towels, beautiful toiletries, and cozy fireplaces. Each room is perfectly suited for couples retreats and romantic getaways; it just depends on how you envision your time during your stay—in a historical home that exudes character and stunning architectural details or a more modern structure with clean lines that come with newer construction. 
Whichever you choose, you'll love our lush and landscaped garden grounds with ancient hardwood trees, a fountain, and seasonal flowers. Summer is an extraordinary time to spend in the hammock, just basking in the dappled sunshine. Enjoy a glass of wine on the veranda or explore the nearby woodland forests on a stroll. You'll find plenty to do or not do, depending on how you prefer to relax. Start planning your next getaway filled with evenings on the town at the nearby Mystic CT bars and refreshing nights at our bed and breakfast in Mystic, and reserve your room today!