Fall is in the air! And the vibrant hues of autumn are all around us. One of the best ways to experience the beauty of the New England scenery is on a Connecticut Coast scenic drive. There's a route that weaves along our stunning coastline, with sparkling waters lined with hardwood trees, elegant architecture, historic lighthouses, and overlooks. You can pick your favorite playlist, pack your best road snacks, and set off along the coast with your partner. 
The Connecticut Coast scenic drive takes about three hours in total, covering 120 miles, depending on your preferred route and where you choose to stop off. There are plenty of charming small towns for shopping and sightseeing, Connecticut State Parks to stretch your legs, and delicious restaurants to discover along the way for lunch, happy hour, and dinner. 
Our bed and breakfast in Mystic, CT, Stonecroft Country Inn, is one of the best places to start your Connecticut Coast scenic drive. It's the perfect home base to head out and discover the beautiful fall foliage and striking coastlines of the New England shores. We're nestled back off a quiet road, and you can easily embark on your adventures. Our Inn has ten romantic guest rooms tailored for couples to reset and relax—each room has high-end amenities and unique decor. A lovely homemade breakfast is included each morning, and it's the best way to kick off your day! Check out our upcoming availability and book your room today!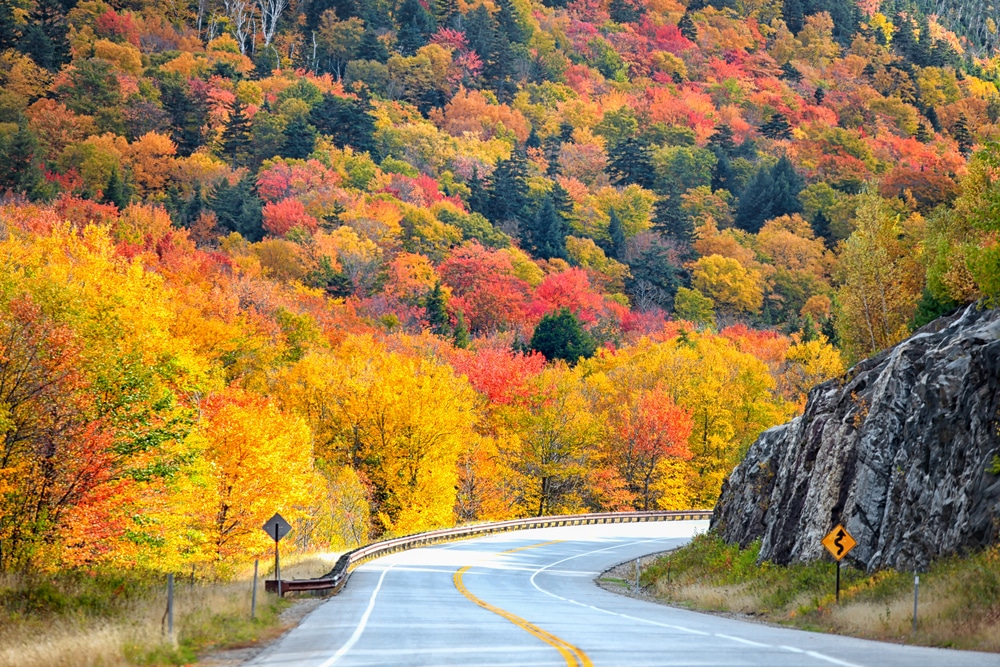 Connecticut Coast Scenic Drive: Great Stops for Fall Colors
The Connecticut Coast scenic drive covers more than 100 miles of New England shoreline—weaving in and out through the countryside, across bridges and waterways, and offering an exclusive look at the stunning scenery of this area. There are a handful of not-to-miss stops along this route, and with our bed and breakfast in Mystic, CT, as your jumping-off point, you'll be rested and ready to explore! 
Here are five stops along the Connecticut Coast scenic drive to add to your itinerary: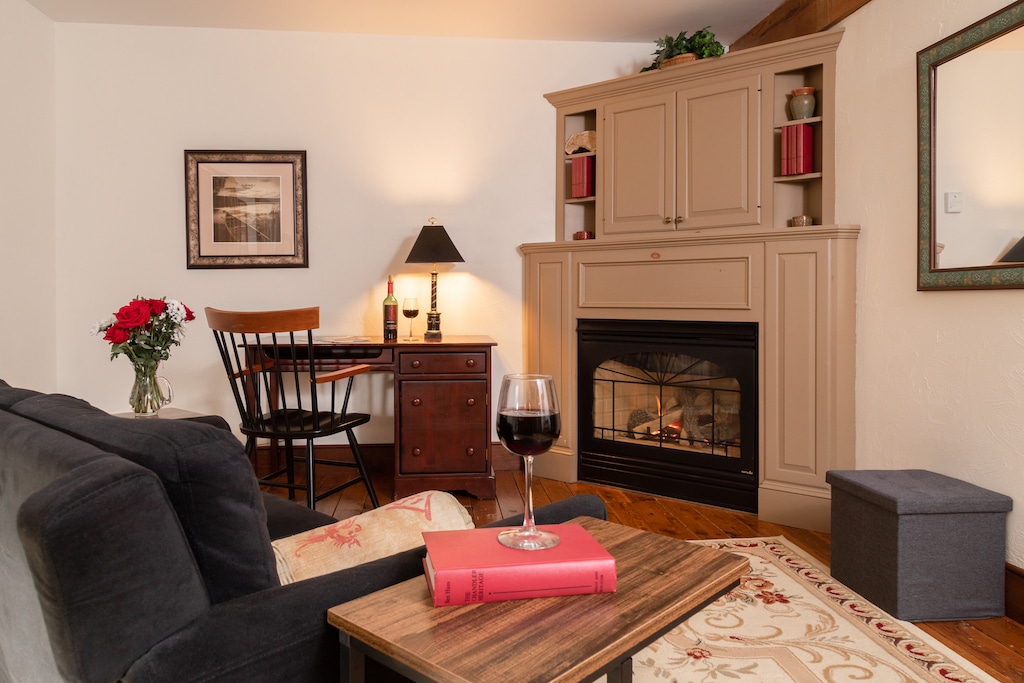 Our Romantic Bed and Breakfast in Mystic, CT
Fall is a beautiful time to reconnect and relish weekend getaways with our loved ones, and our romantic bed and breakfast in Mystic, CT, is the perfect place to stay for a couple's retreat. Nestled just five miles from downtown Mystic, you'll be set back in the stunning countryside of New England. Spend cozy evenings around the fire in your guest suite with big comfortable beds and gorgeous en suite baths with spa-like amenities. Choice suites offer double jacuzzi tubs and spacious showers. 
Each morning, you'll start your day with a complimentary breakfast, homecooked and with seasonal ingredients. Our dining area is a calming space with soft jazz, a burbling fountain, and freshly brewed coffee. Savor fresh fruit parfait, aromatic eggs, quiche, Russian potatoes, fluffy French toast, or pancakes with freshly picked blueberries from our gardens—to name a few options. Our guests often tell us they can't wait to return for our delicious breakfast service! 
For those heading with romance in mind or celebrating a milestone or anniversary, we also offer some fantastic add-on packages to your stay. Some include vouchers for activities like wine tasting at Stonington Vineyards or the Mystic Seaport Museum, while others are more intimate, like flowers, wine, and treats in your guest room. Pair these perks with a Connecticut Coast scenic drive this fall, and you'll have a memorable getaway on your hands. We can't wait to host you at our bed and breakfast in Mystic, CT; book your room today!