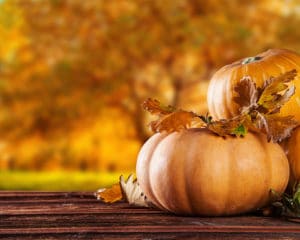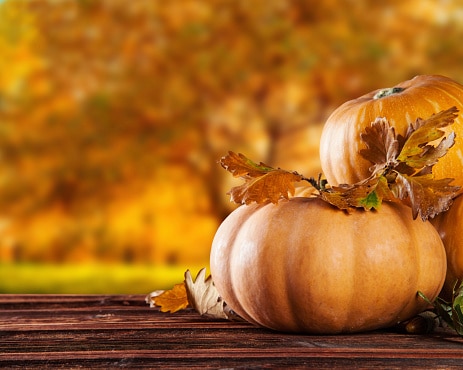 Thanksgiving can be one of the best times of year to get away from everyday life. Sometimes you just need to take a break from the typically hectic holidays the way they are usually celebrated and switch things up. While the traditions and the big family fun are always a good time, you may find your thanksgiving elsewhere if life has been particularly busy this year. Thanksgiving in Mystic CT is a wonderful option if you're looking for the ideal quiet escape for your holiday. Full of great places to eat, explore and enjoy some history, Thanksgiving in Mystic CT can feel just as traditional as if you were at home, especially if you stay at the charming Stonecroft Country Inn. There really is nothing like Connecticut in the fall! 
Meals for Thanksgiving in Mystic CT
As food is undoubtedly a huge part of this day for just about anyone celebrating it, don't fret about your ability to find a home cooked meal using the best local ingredients. Latitude 41° in Mystic will be serving up their famous turkey and stuffing with all the regular sides, as well as their delicious brown sugar glazed ham and blackened sirloin. This is sure to be a wonderful evening out! The Captain Daniel Packer Inne also serves a famous Thanksgiving feast with delicious items like pumpkin bisque, roasted half duckling and hazelnut chicken.
Thanksgiving with the Hempsteds
For a real colonial experience, head to New London on Sunday November 15th between 4 and 7 pm for a meal that is also a lesson in what the settlers would have been eating and how they would have been cooking it. Held at the Hempsted Houses, this harvest meal is prepared completely over an open hearth. The regular cost of admission the Hempsted Houses is all it costs!
Lantern Light Tours
This year will mark the 36th annual production of the Lantern Light Tours at the Mystic Seaport. This performance is set on Christmas Eve in 1876 and tells the story of the 19th century village in which it takes place. Spectators can enjoy a horse-drawn carriage, holiday dancing and the gorgeous glowing lantern decorations. The first performance takes place over Thanksgiving weekend and will be held all Saturday and Sunday evenings through December 27th. The tours leave every 15 minutes beginning at 5pm, so don't miss a chance to learn some history and enjoy this festival holiday attraction!
B.F. Clyde's Cider Mill
Another great thing to do over Thanksgiving in Mystic CT is visit the oldest steam powered cider mill in the United States. Open seven days a week September through December, guests can come for cider making demonstrations, and to taste delicious ciders and apple wines. This National Historic Landmark is known for making some of the best sweet cider around, preserving the family method for the sixth generation in a row – a business that dates back to 1881!
This is the just the beginning of all the great fun you can have while spending Thanksgiving in Mystic CT. For more ideas, download this free Mystic Vacation Guide!