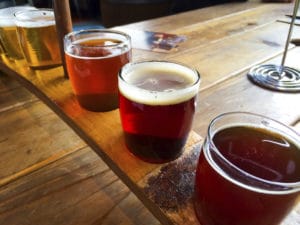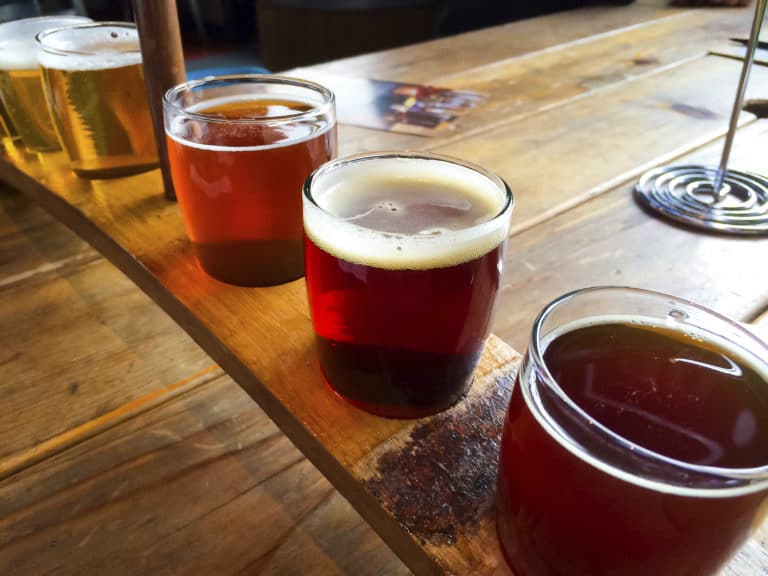 Connecticut is quickly becoming a foodie destination for people from all over the east coast. The Mystic area is no different from the rest of the state! From great Mystic CT restaurants to wineries near Mystic CT, there are plenty of opportunities to enjoy the finer things in life. Another highlight of visiting the area is the Connecticut Beer Trail featuring many wonderful Connecticut breweries throughout the entire state making small craft brews. If you love tastings and fun events including live music, visiting these Connecticut breweries is a real treat. Not only will they give you a great opportunity to taste the fruits of the many talented local craftsmen, but they will also give you a feel for the area's culture.
The Connecticut Beer Trail
The Connecticut Beer Trail is a group of breweries throughout the state making small batch craft beers to be sold and drank locally. If you visit the area frequently you can join the Trailblazers Club and reap many benefits like discounts and special events throughout the year. You can also keep up to date on some great upcoming events like Oktoberfest in West Haven at the Harugari Singing Society in West Haven, Connecticut.
Connecticut Breweries
Firefly Hollow Brewing Co.


Firefly

is just waiting to share their passion for beer with you in their warm and welcoming atmosphere. This team of creative minds have been expressing their passion through endless experimentation in their brewing

,

and a tasting at Firefly will bring you on a journey through their collective imagination. Come get a feel for their saisons, ambers, stouts and more!

Willimantic Brewing Company


The

Willimantic Brewing Company

is a rural Connecticut treat, located in a historic building in downtown Willimantic with the Main Street Cafe. This restaurant and pub is a landmark known throughout the state that not only serves delicious house brewed beers, but also locally sourced food. If you love to be inspired in quaint settings, this is definitely the stop for you on the beer trail. At the very least, you'll get to enjoy a Connecticut scenic drive or two.
Beer'd Brewing Co.


With an attitude toward brewing that is one part art and one part science, the

Beer'd

brewmaster is doing something very special and in very small batches. You'll be hard pressed to find these delicious beers anywhere but on site, as well as their rad paraphernalia. Housed inside the American Velvet Mill and serving up a variety of experimental beers, this is a very fun stop along the trail.

Thimble Island Brewing Company


This is one of the larger and more established Connecticut breweries. Thimble Island was officially founded in 2012 with the owners bringing years of experience from their home brewing days, and ready to let their creative juices flow in their own business. They continue to expand their beer list and production volumes and are well worth visiting when you're enjoying Connecticut breweries.  
If you have yet to explore any Connecticut breweries, these are a great place to start. Not more than an hour's drive from the Mystic area, they are all in beautiful locations that will be just as enjoyable as the beer you'll be served there. One of the best things about the craft beer community is the deep sense of hospitality harbored there, so get ready to meet smiling faces and delicious brews.
For more ideas of things do while in the area, check out this free Mystic vacation guide!