Start planning your weekend trips from NYC in the new year and head to our Mystic Bed and Breakfast for a break from the city and everyday life. Every once in a while, it's good practice to plan an escape from the day-to-day, be that work, school, or family. And the Connecticut countryside is one of the most beautiful places to do just that. You'll lose yourself in our pastoral grounds, elegant guest suites, spa whirlpool tubs, and comfy chairs by the fire.
We're the ideal distance for your weekend trips from NYC, just a 3.5-hour road trip along the picturesque Long Island coastline. That's just enough time in the car for a great playlist of favorite songs, a stop-off for lunch at a local cafe, and to arrive right on time for check-in to begin your relaxing retreat. If this is one of those weekend trips from NYC just for two, our Mystic Bed and Breakfast is an excellent place to create romance.
Located just 10 minutes from downtown Mystic, there are many things to do right nearby on your weekend getaways from NYC. Our warm and hospitable staff is always open to making reservations for that special dinner for two or offering great ideas for romantic outings while you're here. Check our upcoming availability and book your next quick trip at our Connecticut Bed and Breakfast today!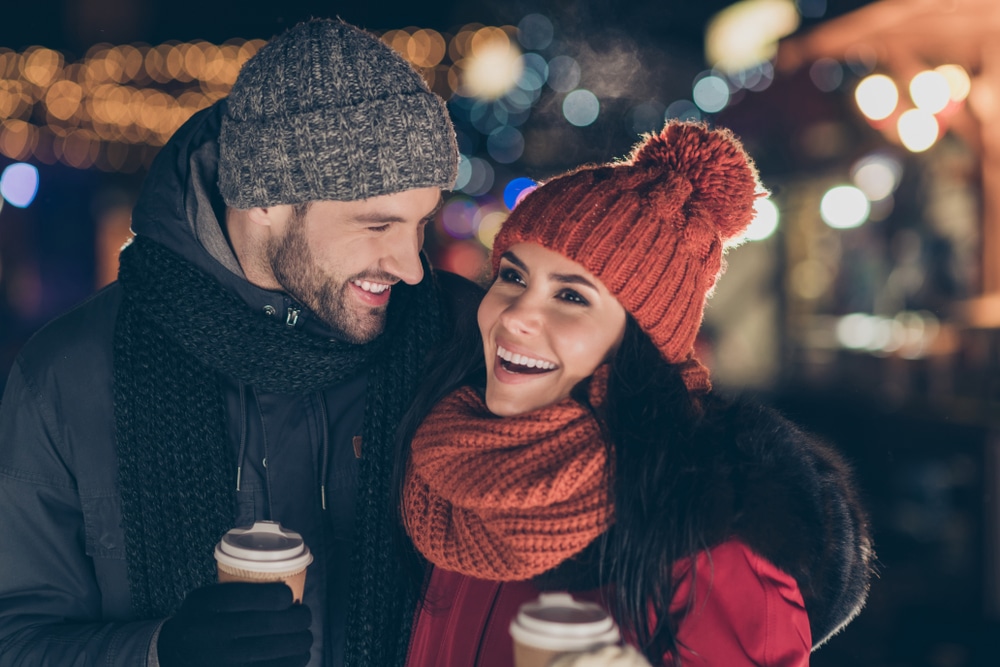 Things to do in Mystic on Your Weekend Trips from NYC
Depending on what kind of weekend trips from NYC you're hoping for, our area of Connecticut has it all. Romantic restaurants with stunning water views, art and cultural museums, and beautiful parks and forests for hikes and outdoor activities. All without the lines and crowds of the big city! We also support spending most of your time relaxing behind closed doors in your luxury suite, no judgment here.
Here are eight of our favorite things to do in Mystic near or on-site at our Bed and Breakfast:
Explore downtown Mystic: From popular spots like Mystic Pizza, charming local boutiques, and the historic Mystic River Bascule Bridge, Mystic has a walkable downtown area with lots to see and experience.
Wine tasting along the CT Wine Trail: Thankfully, our location puts us close by to some of the best wineries along the CT Wine Trail. One of our all-time favorites is Stonington Vineyards, located about 10 minutes from our Inn, producing European-style wines with that classic New England twist. We even offer a unique wine tasting add-on package for your two-night stay.
The Mystic Museum of Art: Nestled on the waterfront, this charming museum houses local works of art from the American impressionists, rotating exhibits, and an education center for classes.
The Mystic Seaport Museum: One of the most well-known draws to downtown Mystic is the Seaport Museum—considering it is 19-acres along the waterfront with more than 60 restored buildings, big exhibit halls, and a plethora of interesting artifacts from the past. It's always a must-do on weekend trips from NYC.
Take your pick from fantastic restaurants: With the bounty of amazing local seafood and farmlands in our area, it's no surprise that talented chefs have taken root in our cozy waterfront town. Thankfully, this translates to impressive menus, creative cocktail lists, and beautifully designed spaces for wonderful dining. We promise you'll have some memorable meals on your weekend trips from NYC!
Head to the Foxwoods Casino: On your stay at our Mystic Bed and Breakfast, you'll only be a quick 10 minutes from the third-largest casino in all of the United States. Foxwoods Casino has a large selection of slots, table games, and dining options for a fun night "out on the town."
Retreat to your guest suite: After your check-in to one of our beautiful guest suites, there's no rule that says you have to go anywhere! Get cozy by the fire, take a bubble bath, sit around in your robe with your favorite show and a glass of wine. Most importantly, do what feels right and the most relaxing for you.
Join us for a gourmet breakfast: Every morning we pull out all the stops and prepare a lovely breakfast spread including some of our favorite recipes. The menu changes daily, but often showcases dishes with local, organic ingredients like pancakes with fresh-picked blueberries and homemade quiche served by firelight accompanied with the sounds of light jazz and the fountain on the back terrace.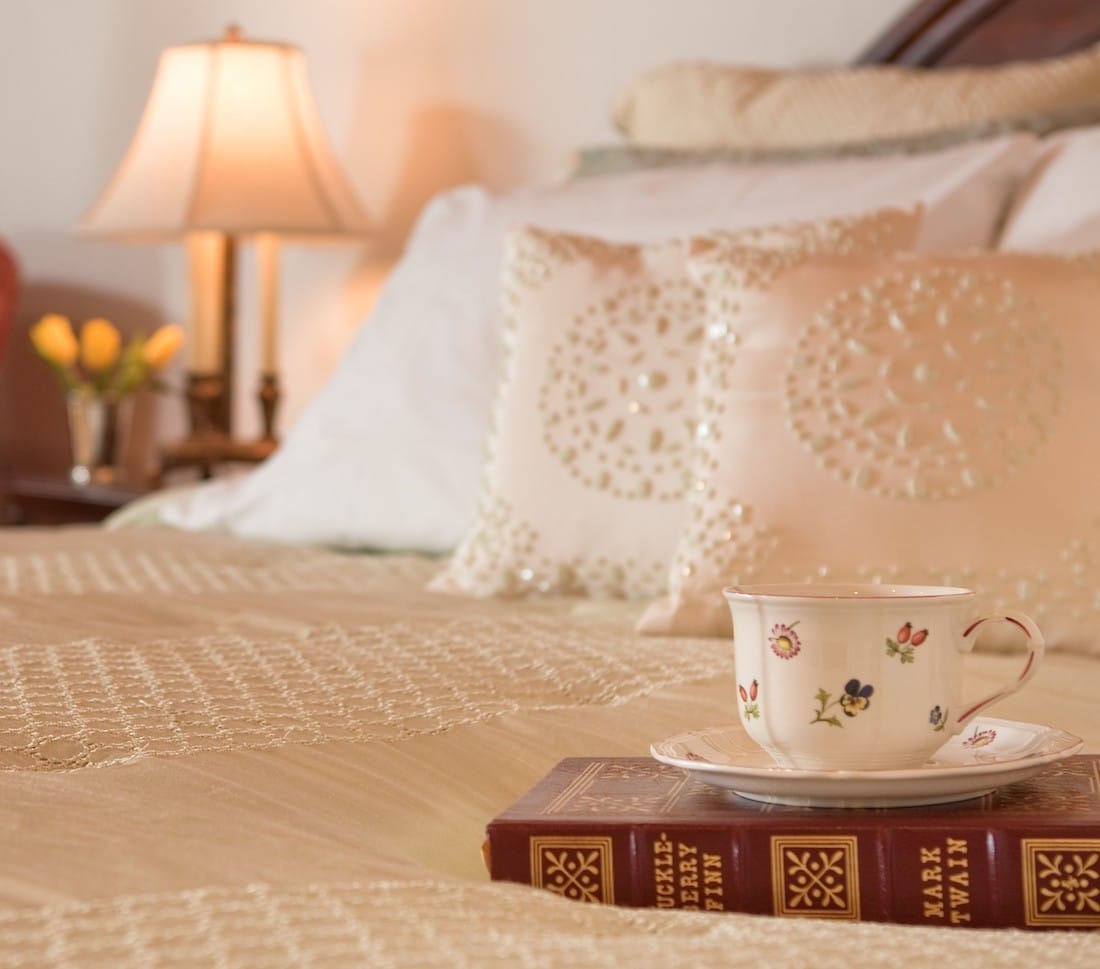 Reset & Relax at our Connecticut Bed and Breakfast
Let's be honest, after the stresses of the past couple of years, we all deserve to be pampered. Allow us to help with that, from welcoming hospitality, comfortable and luxurious guest suites, special add-on packages to your stay, and serene garden grounds open to be explored. You'll quickly see why we have return guests year after year, especially for those weekend trips from NYC.
We offer an array of ways to enhance your stay with us and these options really add that something special to your arrival. Pick from flowers, wine or Prosecco, and even a personalized birthday cake, if that's your reason to celebrate! We always welcome special requests, so if there's something you'd like to arrange, please let us know in advance. Start planning your next weekend trips from NYC and book your stay today!